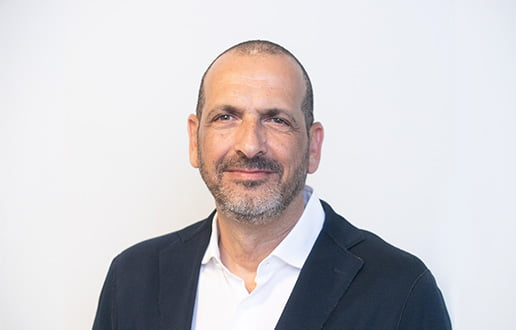 Electra City Tower
58 Harakevet St.
Tel Aviv
6777016
Michael Barnea
Micky, the firm's Founding and Managing Partner, is recognized as one of Israel's leading corporate lawyers. His diverse practice encompasses corporate, securities, technology, and cross-border matters.
Micky has earned an excellent reputation for working with private and public companies on securities offerings, fundraising, M&A transactions, transfers of control, and reorganizations.
In 2019, Micky accompanied significant merger and acquisition deals in the Israeli market, among them representing Azrieli Group in the sale of its holdings in Supergas, representing Cryolife in a strategic transaction with the Israeli medtech startup Endospan, representing the private equity group Bridgepoint in its acquisition of control in the Israeli company Qualitest, representing Danel Group in its strategic acquisition of 51% of Levinger Group, and advising Johnson and Johnson on its various investments in Israeli companies.
Micky is greatly respected as a legal advisor to public companies traded on both Israeli and foreign stock exchanges, as well as to foreign investors with stakes in Israeli publicly-traded companies.
In the technology sphere, Micky counsels a variety of early and later-stage companies, as well as leading venture capital, corporate venture, and private-equity investors. He also oversees prominent cross-border technology-related transactions.
Micky is a well-known figure in the Israeli hi-tech ecosystem. He lectures on a regular basis to various Israeli accelerators and incubators, in addition to serving as a mentor for young entrepreneurs.
Micky has consistently been ranked in the prestigious Chambers and Partners directory as a leading lawyer in the Corporate/M&A and TMT practice area. The guide describes him as "really brilliant and very straightforward. Problem solver." The guide also ranked him as a leading lawyer in the field of Private Wealth Law. 
The Chamber's HNW guide for 2019 also ranked Micky as an expert in the field of Private Wealth Law. The guide describes him as "takes nothing for granted and very thorough".
The IFLR1000 directory also steadily ranks Micky for his work in the Capital Markets: Equity and M&A sector. The ILFR1000 pronounced him as " a professional, a deal maker and a doer. He focuses on the right topics and is very experienced." 
In addition to his work with the firm, Micky was appointed as the Middle East Liaison Officer of the IBA Law Firm Management Committee.
Education:
Tel Aviv University (LL.B.) 1992

Admission:
Member of Israel Bar Association since 1993

News and updates - Michael Barnea:
June 8, 2020
CardiacSense Signs USD 32M Deal to Sell Watches in India
Our firm serves as counsel for Cardiac Sense, a startup that developed a medical watch for remote patient vital signs monitoring and detection of fever and chronic diseases. We represent the startup in all legal matters. Recently, we assisted the company in an over USD 30 million agreement to supply medical watches for use in hospitals in India.
May 7, 2020
FIMI Acquires Control of Amiad Water Systems
FIMI Opportunity Funds, a private investment fund, recently completed the acquisition of control of public company Amiad Water Systems Ltd. Micky Barnea and Ron Shuhatovich represented Hachoshlim Fund Cooperative Agricultural Society Ltd., Amiad's largest shareholder, in the deal. As part of the deal, FIMI agreed to invest about USD 19 million in Amiad for a share allocation, thereby acquiring 5% more of the company's shares.
May 5, 2020
Barnea Represents Surf in Sale of Video Division to Lytx
Lytx Inc., an American fleet management software developer, has acquired the video division of the Israel-based company Surf Communications, to serve as its Israeli R&D center. Surf, founded in 1996, develops multimedia digital signal processing technologies for telecommunication infrastructures. Firm partners Micky Barnea and Ariella Dreyfuss represented Surf in the deal valued at between $20-30 million.