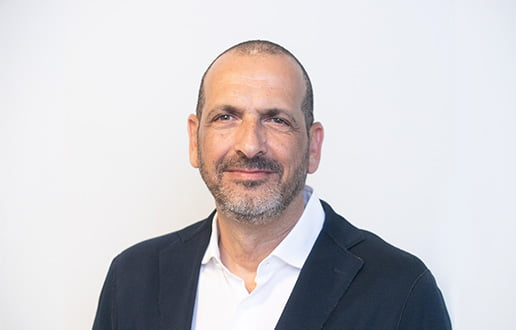 Electra City Tower
58 Harakevet St.
Tel Aviv
6777016
Michael Barnea
Micky, the firm's Founding and Managing Partner, is recognized as one of Israel's leading corporate lawyers. His diverse practice encompasses corporate, securities, technology, and cross-border matters.
Micky has earned an excellent reputation for working with private and public companies on securities offerings, fundraising, M&A transactions, transfers of control, and reorganizations.
In 2019, Micky accompanied significant merger and acquisition deals in the Israeli market, among them representing Azrieli Group in the sale of its holdings in Supergas, representing Cryolife in a strategic transaction with the Israeli medtech startup Endospan, representing the private equity group Bridgepoint in its acquisition of control in the Israeli company Qualitest, representing Danel Group in its strategic acquisition of 51% of Levinger Group, and advising Johnson and Johnson on its various investments in Israeli companies.
Micky is greatly respected as a legal advisor to public companies traded on both Israeli and foreign stock exchanges, as well as to foreign investors with stakes in Israeli publicly-traded companies.
In the technology sphere, Micky counsels a variety of early and later-stage companies, as well as leading venture capital, corporate venture, and private-equity investors. He also oversees prominent cross-border technology-related transactions.
Micky is a well-known figure in the Israeli hi-tech ecosystem. He lectures on a regular basis to various Israeli accelerators and incubators, in addition to serving as a mentor for young entrepreneurs.
Micky has consistently been ranked in the prestigious Chambers and Partners directory as a leading lawyer in the Corporate/M&A and TMT practice area. The guide describes him as "really brilliant and very straightforward. Problem solver." The guide also ranked him as a leading lawyer in the field of Private Wealth Law. 
The Chamber's HNW guide for 2019 also ranked Micky as an expert in the field of Private Wealth Law. The guide describes him as "takes nothing for granted and very thorough".
The IFLR1000 directory also steadily ranks Micky for his work in the Capital Markets: Equity and M&A sector. The ILFR1000 pronounced him as " a professional, a deal maker and a doer. He focuses on the right topics and is very experienced." 
In addition to his work with the firm, Micky was appointed as the Middle East Liaison Officer of the IBA Law Firm Management Committee.
Education:
Tel Aviv University (LL.B.) 1992

Admission:
Member of Israel Bar Association since 1993

News and updates - Michael Barnea:
March 19, 2020
Coronavirus: Is a Huge Wave of Debt Arrangement on the Way?
Micky Barnea was interviewed by Globes on the coronavirus' effect on both the corporate and government bond markets.
March 10, 2020
Li Wenliang Was Not a Snitch – an Article by Michael Barnea
Lee Wenliang was the first person to identify the coronavirus. He sought to warn the public about the virus and paid a personal price for doing so.

Individuals like Wenliang are referred to in Hebrew as "information leakers," at best, and snitches, at worst. The apparent distinction between an "information leaker" and a snitch is in many cases a question of the party involved—one person's "information leaker" is another person's snitch.

In an article published by TheMarker, Mickey deals with the terminology surrounding the leaking of information and the need for organizations to stress appropriate language so such actions are seen as a positive. Employers should also encourage internal reporting mechanisms.
March 3, 2020
Representing MAT Investment Holdings in Merger between Two Manufacturers of Control Valves from Kibbutz Industry
Our firm represented the Spanish multinational industrial group MAT Investment Holdings in the merger of its Israeli subsidiary Dorot Management Control Valves from Kibbutz Dorot with A.R.I. Flow Control Accessories, a company owned indirectly by Kibbutz Kfar Haruv.