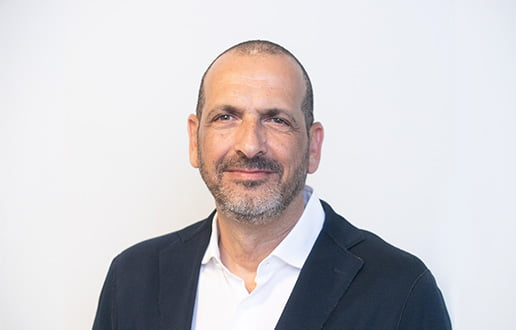 Electra City Tower
58 Harakevet St.
Tel Aviv
6777016
Michael Barnea
Micky, the firm's Founding and Managing Partner, is recognized as one of Israel's leading corporate lawyers. His diverse practice encompasses corporate, securities, technology, and cross-border matters.
Micky has earned an excellent reputation for working with private and public companies on securities offerings, fundraising, M&A transactions, transfers of control, and reorganizations.
In 2019, Micky accompanied significant merger and acquisition deals in the Israeli market, among them representing Azrieli Group in the sale of its holdings in Supergas, representing Cryolife in a strategic transaction with the Israeli medtech startup Endospan, representing the private equity group Bridgepoint in its acquisition of control in the Israeli company Qualitest, representing Danel Group in its strategic acquisition of 51% of Levinger Group, and advising Johnson and Johnson on its various investments in Israeli companies.
Micky is greatly respected as a legal advisor to public companies traded on both Israeli and foreign stock exchanges, as well as to foreign investors with stakes in Israeli publicly-traded companies.
In the technology sphere, Micky counsels a variety of early and later-stage companies, as well as leading venture capital, corporate venture, and private-equity investors. He also oversees prominent cross-border technology-related transactions.
Micky is a well-known figure in the Israeli hi-tech ecosystem. He lectures on a regular basis to various Israeli accelerators and incubators, in addition to serving as a mentor for young entrepreneurs.
Micky has consistently been ranked in the prestigious Chambers and Partners directory as a leading lawyer in the Corporate/M&A and TMT practice area. The guide describes him as "really brilliant and very straightforward. Problem solver." The guide also ranked him as a leading lawyer in the field of Private Wealth Law. 
The Chamber's HNW guide for 2019 also ranked Micky as an expert in the field of Private Wealth Law. The guide describes him as "takes nothing for granted and very thorough".
The IFLR1000 directory also steadily ranks Micky for his work in the Capital Markets: Equity and M&A sector. The ILFR1000 pronounced him as " a professional, a deal maker and a doer. He focuses on the right topics and is very experienced." 
In addition to his work with the firm, Micky was appointed as the Middle East Liaison Officer of the IBA Law Firm Management Committee.
Education:
Tel Aviv University (LL.B.) 1992

Admission:
Member of Israel Bar Association since 1993

News and updates - Michael Barnea:
February 10, 2020
Event Invite: New International Standards for Internal Alert Mechanisms
Join us for a seminar on the new international standards for internal alert mechanisms. The EU whistleblower protection directive that came into force in December 2019 and trends in the US signal a new duty—the obligation to formulate an in-house mechanism that allows employees to report improper or unethical conduct. To date, such mechanisms have largely been the responsibility of large companies subject to heavy regulation, but this reality is about to change. To what extent is your organization ready for such a mechanism? Are there any accepted standards for such mechanisms?
February 3, 2020
Event Invite: Whistleblower Protection: Israel, Europe, and the US
The entry into force of the EU Whistleblower Protection Directive in December 2019 and recent US legislative trends require local companies operating in the international arena to begin preparing accordingly. During the seminar, we will discuss the need to protect whistleblowers, existing regulation, and what the next steps should be.
December 25, 2019
Micky Barnea Op-Ed: TASE IPO – The Light at the End of the Tunnel?
Globes published an op-ed by Micky Barnea on the Tel Aviv Stock Exchange's latest move to attract new investors with a public offering of its shares. According to Micky, "This listing could be a turning point in anticipation of a long-awaited change, bringing a revival of the stock exchange and the domestic capital market."