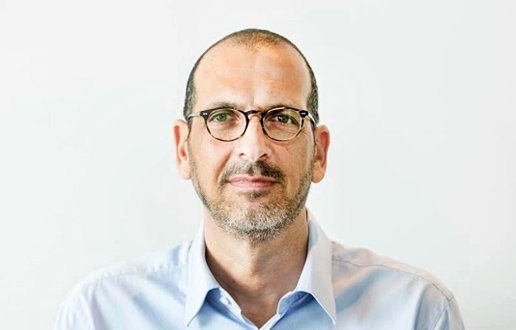 Electra City Tower
58 Harakevet St.
Tel Aviv
6777016
Michael Barnea
Micky, the firm's Founding and Managing Partner, is recognized as one of Israel's leading corporate lawyers. His aim of building a commercial firm truly international in outlook and at home in any jurisdiction is reflected in the breadth of his practice, which includes both foreign clients with local operations and Israeli clients doing business overseas.
Since Barnea law firm opened its doors, Micky has served as counsel to privately-held and publicly-traded companies; local, international, and multinational corporations; institutional investors; venture capital and private investment funds; startups; entrepreneurs; and private investors.
Micky has also earned an esteemed reputation as an advisor to public companies trading on both Israeli and foreign stock exchanges, as well as to foreign investors with stakes in Israeli publicly-traded companies.
Micky's knowledge of corporate and securities law is sought after in both Israel and abroad, most commonly in relation to raising capital, spin-offs, listings, dual listings, mergers, hostile takeovers, asset acquisitions and de-listings, transfers of control, and reorganizations.
Technology companies in the communications, life sciences, internet, financial services, and advertising sectors rely on his counsel as well. 
Barnea's international reach owes much to Micky's experience and relationships with foreign law firms and other organizations around the world. These connections help our clients wherever they are doing business.
In addition to his work with the firm, Micky was recently appointed as the Middle East Liaison Officer of the IBA Law Firm Management Committee.
Micky is also a well-known figure in the Israeli hi-tech ecosystem. He lectures on a regular basis to various Israeli accelerators and incubators, in addition to serving as a mentor for young entrepreneurs.
Micky was ranked in the prestigious Chambers and Partners directory as a leading lawyer in the Corporate/M&A and TMT practice area. The guide describes him as "really brilliant and very straightforward. Problem solver."
The international IFLR1000 2017 directory also ranks Micky on regular basis for his work in the Capital Markets: Equity and M&A areas. The ILFR 1000 pronounced him as "very practical and incisive and always constructive with his advice." 
Education:
Tel Aviv University (LL.B.) 1992

Admission:
Member of Israel Bar Association since 1993

News and updates - Michael Barnea:
April 22, 2018
Kibbutz-Owned Companies Prefer the Investment of Private Funds
Micky Barnea, our Managing Partner, was interviewed by Globes on kibbutz-owned companies' transition from launching IPOs on the stock exchange to seeking investments from private equity funds.
April 17, 2018
Barnea Represents TAU Ventures, Tel Aviv University Early Stage Start Up Investment Venture Capital Fund
Our firm is representing TAU Ventures, the first venture capital fund established by a university in Israel.
April 15, 2018
Executive Compensation in Dual-Listed Israeli Companies
Adv. Micky Barnea, our Managing Partner, was interviewed by Globes on the topic of executive compensation policy in dual-listed Israeli companies.