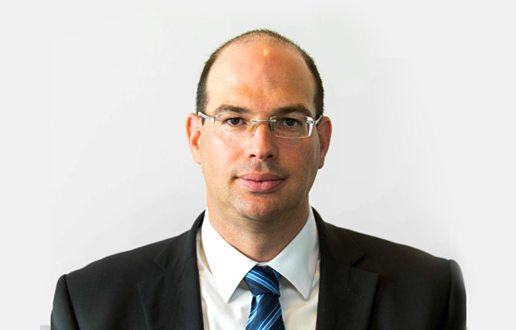 Electra City Tower
58 Harakevet St.
Tel Aviv
6777016
Zohar Lande
With more than 18 years experience, Zohar, head of our litigation department represents foreign and Israeli clients in commercial disputes. Zohar is involved in some of the most complex and sensitive litigation, arbitration and mediation proceedings in Israel and has an excellent track record in achieving results for clients.
Landmark cases representing both corporates and individuals have included disputes about investments in venture capital funds, rights of minority shareholders, IP infringement, derivative actions, corporate infrastructure, class actions, and distribution agreements. In the course thereof, Zohar has acted for some of Israel's largest corporations, in the Administrative Courts and in the High Court of Justice.
Zohar's profound understanding of commercial law, and his ability to harness this insight on behalf of his clients, has established him as one of Israel's best-known litigation lawyers.
In 2004 he was chosen by Forbes magazine as one of the ten most promising commercial lawyers in Israel. Zohar is also involved in several nonprofit organizations dedicated to promoting education in Israel.
The Chambers describes Zohar as "a well-respected litigator who is quick on his feet and has a good courtroom presence."
Education:
The Hebrew University, LLM, Law, Magna Cum Laude, 2000

The Hebrew University, LLB, Law, Magna Cum Laude, 1998

Admission:
Israel Bar Association, 1999

News and updates - Zohar Lande:
February 28, 2018
Broker Sues for NIS 50 million over British and Melisron Merger
Advs. Zohar Lande, Eyal Nachshon, and Omer Keydar from our Litigation Department are representing businessman Eyal Shamir in a lawsuit against British Israel Investments owned by Melisron Ltd. Shamir alleges he was not paid a brokerage fee for the merger between the two companies.
December 27, 2017
French Culinary Brand Fauchon Brought to Court
Roni Lish, the minority shareholder in the franchise company of the French culinary brand Fauchon, is suing his partner in the franchise. Roni claims his partner acted to reduce the value of the company in order to control it and to remove him from the company. Roni Lish is represented by Advs. Zohar Lande, Noa Havdala, and Gilli Cohen-Arazi of our firm's Litigation Department.
December 26, 2017
Fierce Battle over Banning Binary Options Reaches High Court of Justice
Following a bill promoted by the Israel Securities Authority, and passed by the Knesset, outlawing binary options trading by Israeli companies, Yukom Communications LTD and its controlling shareholder, Yossi Herzog, filed a petition to the High Court of Justice. Overseeing the filing of the petition were Barnea & Co. attorneys Zohar Lande, Eyal Nachshon, and Moran Bickel.