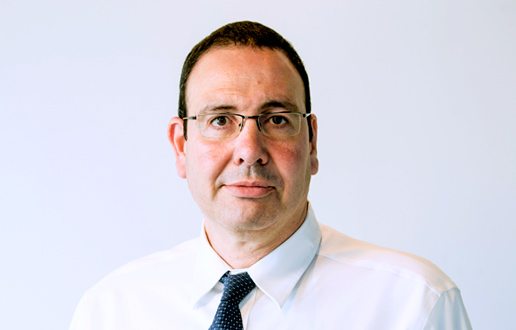 Electra City Tower
58 Harakevet St.
Tel Aviv
6777016

Ariel Nadler
Ariel heads our Real Estate department.
With more than 20 years' experience in property law, Ariel's particular areas of expertise include expropriations, declines in property values, planning and licensing, tax, drafting and negotiating contracts, and representation in court and before appeals committees.
Ariel advises government-owned, publicly traded and private companies, developers, construction companies, contractors, shopping malls, and private investors (both local and foreign).
Ariel acts for his clients at every stage of the property lifecycle: development, financing, planning and construction, registration, sales, purchases, leases and marketing.
Ariel is also legal counsel for Israel National Gas Lines, a government-owned company with a license to build and operate a transmission network for natural gas.
Education:
Tel Aviv University (LL.B.) 1994

Admission:
Israel Bar Association, 1995

News and updates - Ariel Nadler:
October 15, 2017
District Court Rejects Scheduled Vote of Purchase Group United Sarona
The Tel Aviv District Court accepted the request of over 50 members of the purchase group United Sarona, represented by Barnea & Co.'s Head of Litigation, Adv. Zohar Lande, to prevent a vote at the meeting scheduled for today. In the motion that was presented, it was argued that in the process of convening the meeting there were material flaws, including a lack of information.
January 25, 2017
Seminar on the New Multiple Housing Taxation Law
Barnea & Co. is conducting on February 14th a morning seminar on the new Multiple Housing Taxation Law. Adv. Maya Zisser, Partner at the Real-Estate Department will lecture on the new tax - to whom does it apply, the tax rate, payment methods, exemptions and credits. Adv. Harel Perlmutter from the Tax Department will lecture on tax saving opportunities in respect of rental income. 
December 13, 2016
Financial Catch of affordable housing program "Mechir Lemishtaken" (Buyer's Price)
Adv. Ariel Nadler, Partner and Head of the Real Estate Department at Barnea & Co., was interviewed by Bizportal, following "Mechir Lemishtaken"'s cancellation of the winners because of funding problems. According to Ariel, when financing through a bank guarantee, the payment plan can be 20% of the payment for the flat at the beginning and 80% when the entry and permit is issued ("tofes 4"). The recommendation is to leave as much money for the last payment.