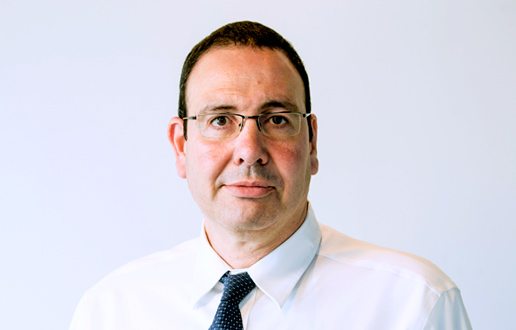 Electra City Tower
58 Harakevet St.
Tel Aviv
6777016

Ariel Nadler
Ariel heads our Real Estate department. With more than 20 years' experience in property law, Ariel's particular areas of expertise include expropriations, declines in property values, planning and licensing, tax, drafting and negotiating contracts, and representation in court and before appeals committees.
Ariel advises government-owned, publicly traded and private companies, developers, construction companies, contractors, shopping malls, and private investors (both local and foreign).
Ariel acts for his clients at every stage of the property lifecycle: development, financing, planning and construction, registration, sales, purchases, leases and marketing.
Ariel is also legal counsel for Israel National Gas Lines, a government-owned company with a license to build and operate a transmission network for natural gas.
Education:
Tel Aviv University (LL.B.) 1994

Admission:
Israel Bar Association, 1995

News and updates - Ariel Nadler:
February 19, 2019
Adv. Ariel Nadler Interviewed on Globes' Facebook Live
Adv. Ariel Nadler was interviewed by Guy Liberman, the editor of the Globes newspaper's real-estate section, about the Director-General of the Planning Administration's initiative to cancel building easements.
February 19, 2019
Planning Administration to Seek Gov't Approval to Cancel Building Easements
Adv. Ariel Nadler was interviewed by Calcalist following notice of the Planning Administration's intent to bring to the government's approval a proposal to cancel building easements.
December 19, 2018
INGL to Pay NIS 370 Million for the Construction of an Offshore Dry Gas Pipeline
Our firm represented INGL during the negotiation and conclusion of an MoU for the construction by Energean of an offshore dry gas pipeline from the Karish and Tanin fields to the Israeli shore. The pipeline is expected to be transferred to INGL in the beginning of 2021.