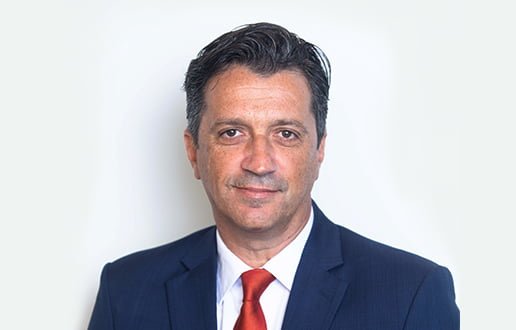 Electra City Tower
58 Harakevet St.
Tel Aviv
6777016
Eldar Adato
Eldar is the head of our firm's Real Estate Department and an expert in the areas of construction and planning laws and real estate taxation.
Eldar has rich and varied legal experience in the real estate sector. He represents companies, public entities, entrepreneurs, and contractors in real estate and construction and planning projects, and accompanies them throughout these different projects. Eldar is involved in all stages of the preparation and launch of a project, beginning with the planning stage, then project funding and marketing, through to securing all permits and approvals.
Eldar also represents public and private companies, entrepreneurs, contractors, and residents in urban renewal projects ("vacating and constructing" and "NOP 38"). In this capacity, Eldar provides legal advice for the duration and length of the process and project. This extends from the early exploration steps to negotiations between the entrepreneur and contractor and residents, reporting to tax authorities, planning and construction committee hearings, issuance of permits, banking consultation, and delivery of apartments to owners and registration of their rights.
Eldar is an expert in eminent domain procedures and has been greatly successful in petitions for compensation for the expropriation of lands. He even succeeded in changing legislation dating back to British rule before a panel of seven judges on the Supreme Court. He has won countless suits and judgments that have created legal precedents.
Eldar consults and lectures for different forums, and he hosts the show "Real Estate Time" on the Reshet Channel (13). In addition, he is invited as a permanent consultant to Israeli Knesset planning committees.
Education:
The University of London, England, LL.B. 1995
Admission:
Member of the Israel Bar Association, 1996
News and updates - Eldar Adato:
November 1, 2020
COVID-19 Does Not Justify a Breach of or Deviation from a Contract When Its Arrival in Israel Was Foreseeable
An Israeli court recently rendered an interesting ruling on the impact of COVID-19. The case in question involved the lease agreement for the operation of a hotel. The lease agreement, executed in February 2020, provided payment of rental fees for the month of March, but payment for the months of April and May had not yet been arranged.  
October 29, 2020
An Urban Renewal Project Agreement Is Not Transferrable
In urban renewal projects, residents or owner's rights holders select the company with whom they are willing to embark upon this long journey, based on relationship of trust and competence. The trust required leads both parties to execute a binding agreement. Understandably, residents expect the company which whom they have contracted with to remain unchanged and not for those rights not to be transferred to other parties.
August 13, 2020
Supreme Court Reduces Protection for New Apartment Buyers
A new Supreme Court ruling determines that a warning note may not be used as collateral for buyers of apartments in a TAMA 38 project in Ramat Gan in which the developer went bankrupt. In light of the ruling, Elder Adato, the head of our Real Estate Department, was interviewed by Calcalist. He commented: "In dozens of TAMA 38 projects all over the country, the only collateral home buyers received until now was a warning note. These warning notes were primarily intended to ensure the money of home buyers. It is important to note that this ruling applies only to a specific event, in which the contractor collapsed and the warning notes constituted an 'onerous asset' for the completion of the project. "