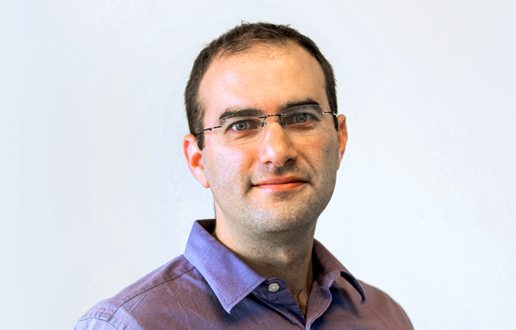 Electra City Tower
58 Harakevet St.
Tel Aviv
6777016
Itay Hatam
Itay specializes in counseling and representing corporations and individuals in complex civil-commercial litigation.
When counseling private and business clients, Itay provides advice to plaintiffs and defendants on choice of legal strategy, as well as creative and practical solutions that are tailored for each client.
Itay specializes in handling disputes encompassing a wide range of legal disciplines including contract disputes, disputes among shareholders, real-estate disputes, disputes over infringement of copyrights and trademarks, insolvency proceedings, class actions, derivative suits, securities law, brokerage law, administrative petitions, petitions to the High Court of Justice, etc.
Education:
Tel Aviv University (LL.B), 2010

Admission:
Member of Israel Bar Association since 2011

News and updates - Itay Hatam:
March 27, 2017
Nespresso Loses Court Battle with Espresso Club
The Israeli District Court of Tel Aviv ruled against global food giant, Nestle, and its subsidiary Nespresso in a claim filed by them in Israel against Espresso Club, an Israeli company, on the grounds of alleged copyright infringement, trademark violations, unfair competition and damage to Nespresso's reputation.
March 5, 2017
Nespresso Loses Suit Filed against Israeli Company, Espresso Club
The Tel Aviv District Court rejected the lawsuit filed by Nespresso and the global food company, Nestle, against the Israeli company, Espresso Club. Nespresso claimed that Espresso Club's advertisement, which uses a look-alike of George Clooney, violates the intellectual property of Nespresso and constitutes unfair competition. The Court rejected Nespresso's claims and ordered it to pay Espresso Club NIS 110,070  in legal costs. Espresso Club was represented by Adv. Zohar Lande, Adv. Itay Hatam and Adv. Gili Cohen-Arazi from Barnea & Co.
July 7, 2016
Barnea & Co. represented Pharma Cosmetics Laboratories Ltd.
Adv. Ronit Offir, Partner and Adv. Itay Hatam from the Litigation department at Barnea & Co., represented Pharma Cosmetics Laboratories Ltd. (formerly HL Cosmetics Laboratories) in an IP claim against a beautician and her partner. The Rishon Lezion Magistrates Court recently awarded compensation in favor of Pharma and rejected the defendants' claim that the Copyright Act does not apply to the images and texts they copied from Pharma's website.