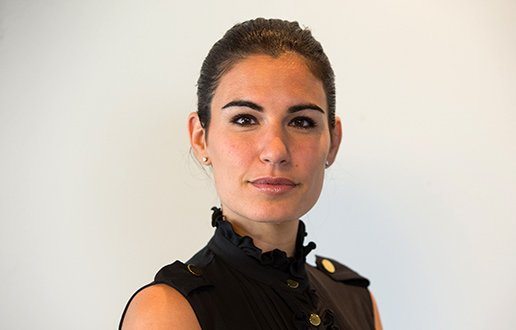 Electra City Tower
58 Harekevet St.
Tel Aviv
6777016

Ariella Dreyfuss
Ariella, originally from England, advises international and Israeli entrepreneurs and companies engaged in a wide range of high tech activities, including, communications, life sciences, medical devices, internet, financial services and advertising. 
From incorporation through to an exit, Ariella skilfully guides companies in drafting and negotiating multi-layered corporate and commercial agreements, establishing strategic partnerships, raising capital, consummating complex mergers and acquisitions, all the time considering each companies' unique commercial concerns.
Ariella also has significant experience in the field of infrastructure and project finance and advises leading infrastructure companies engaged in transportation, electricity, water, solar energy and gas.
Before joining Barnea & Co., Ariella served as a research assistant to Professor Barak-Erez (current Supreme Court Justice), and a foreign clerk to Supreme Court Justice Beinisch.
Ariella was endorsed by the prestigious ranking guide, Chambers & Partners, as one of Israel's leading lawyers in the field of Corporate/M&A High-tech (Chambers Global 2016).
Education:
University of Birmingham, England (LL.B Hons.), 2005

Admission:
Member of Israel Bar Association since 2008

News and updates - Ariella Dreyfuss:
September 28, 2017
Hosting a Delegation of Chinese Executives
We are hosting today a delegation of senior executives from large enterprises across a variety of industries in China. These executives have come to Israel to learn about Israeli innovation and entrepreneurship.
September 18, 2017
Article to The Times of Israel on the "Drag along Provision"
Adv. Ariella Dreyfuss, Partner at Barnea & Co. contributed an article to The Times of Israel on the "drag along provision" included in most investment documents. Ariella outlines five tips for minority shareholders looking to ensure the drag along mechanism works for them when negotiating investments.
August 15, 2017
Adv. Ariella Dreyfuss to lecture at HUstart - The Hebrew University Entrepreneurship Center
As part of our cooperation with HUstart, The Hebrew University Entrepreneurship Center, Adv. Ariella Dreyfuss will speak today to the participants of its TIP (Trans-disciplinary Innovation Program). Ariella's lecture will focus on the legal aspects of raising initial financing.