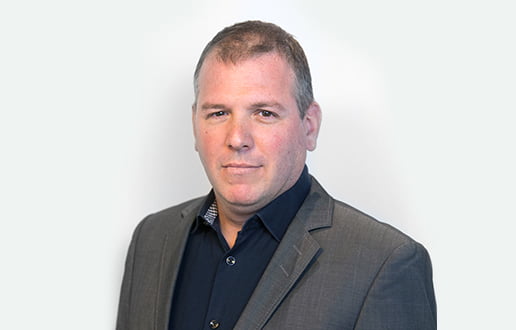 Electra City Tower
58 Harakevet St.
Tel Aviv
6777016
Yuval Lazi
Yuval leads our M&A practice group and has extensive experience handling mergers and acquisitions, with an emphasis on international commercial transactions, private equity investments, and venture capital investments.
Yuval specializes in carrying out M&A transactions with cross-border elements for technological companies.
He represents multinational companies, venture capital funds, entrepreneurs, investors, and startups, providing them legal advice for every stage in their life cycle—from inception and initial capital raising until exit or IPO. 
Yuval counsels on a range of issues related to a company's operations, including financing, intellectual property, cyber and privacy matters, structural changes, strategic projects, and complex corporate and commercial transactions. Such transactions include technology transfers, sale of operations and assets, licensing, and distribution.
Yuval also advises dozens of startups during their various stages of investment, in their processes of raising capital, during financing and joint ventures, and as they attempt exits. He accompanies both venture capital funds and private equity funds, and is involved in the process of their establishment, including with regard to various commercial aspects and their investment in startups.
Education:
Brunel University ,(LL.B) with Honours, 2001

Admission:
Member of the New York Bar Association, 2004

Member of Israel Bar Association, 2003

News and updates - Yuval Lazi:
September 7, 2020
Cyber Attack on Tower Semiconductor: What is the Effect on the Company's Activity?
Tower identified a cyber attack on its systems and released a statement saying it had taken measures to prevent the event's further development. Yuval Lazi and Anat Even Chen, partners from our firm that represent companies dealing with cyber breaches, were interviewed by Globes on the matter. They explained the attack's impact on the company, the company's different alternatives of how now to respond, and when and if a company should report a cyber attack.
August 10, 2020
Providing Counsel in the Establishment of a New Investment Fund in Asia
Liquidity Fund of Meitav Dash will establish with MUFG Bank, the world's largest Japanese bank, a new private investment fund in Asia. The new fund will be incorporated in Singapore, and will provide credit to companies in Asia, through securitization transactions of future cash flows. Our firm, led by attorneys Roy Engel and Yuval Lazi, accompanied Liquidity, which as part of the agreement will provide the joint company with management and underwriting services.
August 2, 2020
What Employees Need to Know About Stock Options
Employee options are a popular reward method. For employees, receiving options enables significant reward and a source of profit if the company is successful and ultimately sold. From the company's point of view, providing options is a tool to incentivize employees. It can also help reduce the gap between the interests of managers and those of employees. However, since the world of options is complex, it is important to examine what you really know about option allocation, how to evaluate the worth of the options, what the risks are in holding options, and when they can be executed.
In this short video, Adv. Yuval Lazi explains the guiding principles in granting options, how you can estimate how much the options are worth, and what is important for an employee to know when he receives options.
Source: barlaw.co.il