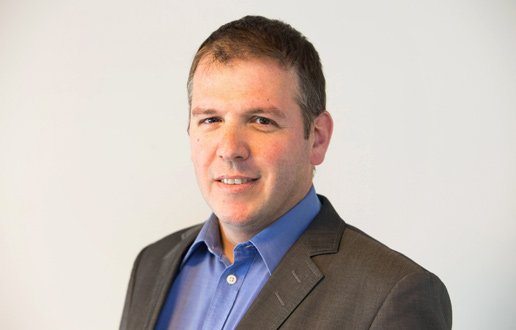 Electra City Tower
58 Harakevet St.
Tel Aviv
6777016
Yuval Lazi
Yuval Lazi is a partner at our firm's corporate and M&A department. 
Yuval specializes in cross-border mergers and acquisitions, private equity and venture capital investments, both in the high-tech and low-tech industries, corporate finance, securities, intellectual property and complex corporate and commercial transactions, such as technology transfers, international distribution/franchise arrangements and BOT.
Yuval acts as a Mentor at Google Campus, advising numerous startups on capital raising, funding and various legal issues.
Yuval has extensive experience in the representation of multi-national corporations, both in Israel and abroad, including the United States, Russia and Eastern Europe. Yuval represents clients from various fields, including startups and hi-tech, telecommunications, automotive industries, agro, medical and food industry, industrial and green technologies.
Yuval  was admitted to the Israeli bar in 2003 and to the New York State bar in 2004 and holds an LL.B. degree with Honours from Brunel University, London, in 2001.
Education:
Brunel University ,(LL.B) with Honours, 2001

Admission:
Israel Bar Association, 2003

New York Bar, 2004

News and updates - Yuval Lazi:
December 11, 2017
Adv. Yuval Lazi will lecture at Startau Elite Entrepreneurship Course
Adv. Yuval Lazi, Partner at the Technology Department at Barnea Co., will lecture today on the topic of founders agreements and capital raising at ' Elite Entrepreneurship' - the Entrepreneurship Course of Startau, Tel Aviv University Entrepreneurship Center.
December 3, 2017
Delegation of Israeli Investors in Serbia
Adv. Yuval Lazi, a partner in our firm's Technology Department, is taking part in a special delegation of Israeli investors. The investors are traveling to Belgrade, Serbia for the first time to become acquainted with the Serbian startup ecosystem.
October 16, 2017
Developing Marketing Strategy for Potential Investors
When you build out your business model, you need more than a great product or service. Innovative brilliance and new ideas matter, but they are not enough. By the time you are ready to raise capital, you should be able to outline for your potential investors a clear market strategy.
What Problem Are You Addressing?
For your product or service to succeed in the market, it should meet an identifiable need in the market. After all, the world business landscape is littered with failed companies that have created solutions in search of problems. Success comes through sales; for people to pay for what you provide, they must feel they need it. Investors will want to see how your product addresses a specific problem your potential customers have.
What Is Your Real Market?
If you declare your market to include "everyone", savvy investors will steer clear. Different people and companies have different needs, so a key offshoot of identifying the problem you address is finding the market niche you will target. You may well want to grow to a point where you have multiple target markets, but you need to find a direction in which to focus your efforts. This will serve as the foundation for later growth.
What Is Your Go-to-Market Strategy?
Whatever the size of your potential market, you need first to find your way in. Some companies start with a high-end strategy and then go to the masses; others look for a lower-income market to help establish a mass appeal. With a specific point of entry, you can then describe to investors a sensible strategy to use the investment they provide to develop and grow your business.
What Are Your Customer Costs and Long-Term Value?
Your marketing strategy should consider both the cost to acquire each customer (CAC) and long-term value (LTV) of each customer. Marketing efficiently to build a customer base gets strong initial value for your investment. But retaining those customers over time creates an LTV that prevents your company from being a mere flash in the pan. Create a strategy that does more than build quickly to develop a sustainable business model attractive to investors.
Your marketing strategy helps fundraising efforts by showing investors why you will succeed. Describing your market and entry point, as well as the value your customers contribute, will help you attract the funds to help you move forward.
Source: barlaw.co.il