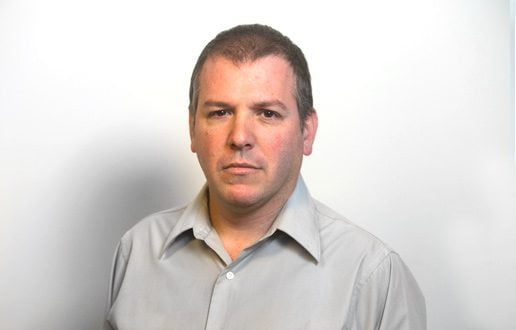 Electra City Tower
58 Harakevet St.
Tel Aviv
6777016
Yuval Lazi
Yuval Lazi is a partner at our firm's corporate and M&A department. 
Yuval specializes in cross-border mergers and acquisitions, private equity and venture capital investments, both in the high-tech and low-tech industries, corporate finance, securities, intellectual property and complex corporate and commercial transactions, such as technology transfers, international distribution/franchise arrangements and BOT.
Yuval acts as a Mentor at Google Campus, advising numerous startups on capital raising, funding and various legal issues.
Yuval has extensive experience in the representation of multi-national corporations, both in Israel and abroad, including the United States, Russia and Eastern Europe. Yuval represents clients from various fields, including startups and hi-tech, telecommunications, automotive industries, agro, medical and food industry, industrial and green technologies.
Yuval was admitted to the Israeli bar in 2003 and to the New York State bar in 2004 and holds an LL.B. degree with Honours from Brunel University, London, in 2001.
Education:
Brunel University ,(LL.B) with Honours, 2001

Admission:
Israel Bar Association, 2003

New York Bar, 2004

News and updates - Yuval Lazi:
January 31, 2018
Follow these strategic steps in planning your company's exit
Before selling your business, consider these factors to guarantee your company is fully prepared. Determine its valuation and know the best time to exit. Additionally, ensure all financial statements and books are clean and all outstanding and current taxes have been paid in full. Following are pertinent reasons why business owners cannot afford to risk a hands-off approach to planning a business exit strategy:
What's your lifecycle stage?
Every business experiences a "business lifecycle". Depending at what point you are will determine when you are able to successfully exit. While there are some businesses that experience a sudden influx of cash and growth right after the startup phase and decide to jump ship, most seasoned owners decide to wait and stabilize their business by continuing beyond startup, through growth, and into the maturity stage.
When is the best time to exit?
The most serious mistake many business owners make is waiting too long to plan the exit. The most successful exit occurs during periods of extraordinary growth for the company, where you can show value to VCs and private equity funds. Those investors see potential in purchasing a company with a valuation based upon increasingly higher revenue and cash flow as well as product and service expansion. At this point, determine whether your business can sustain continued growth and if your company is financially stable enough to administratively handle additional expansion. This determinations are key to exiting.
Have you reached full market potential?
If your company is at the point where it is stable, has steady revenue stream, and maximized its customer or client base with its goods or services so further expansion is not foreseeably possible, you are possibly past your exit stage for VCs and private equity funds. However, you are a prime candidate for a competitor buyout and an excellent candidate for one of the 'giants' in your field. After utilizing competitive pricing tactics and increased marketing communications methods, any further growth would be an excessive expense; you reached market potential and maximized value for a strategic buyout.
Consider business valuation
Valuation is used to determine the current worth of your company. Even though there are a variety of methods used to arrive at that conclusion, an expert financial analyst will evaluate your company's financial structure, history of earnings, growth as well as quality of management, market value of company assets and the expected cash inflow, to arrive at a valuation.
Cost
Improving business exit marketability and valuation can be time consuming and costly. You will maximize your business exit if you strengthen or upgrade management and financial systems and procedures and hire professionals to make sure you are ready to show the best your company can offer.
Source: barlaw.co.il
January 18, 2018
Barnea & Baker McKenzie Seminar – Under Cyber-Attack: Securing the Breach
We are hosting today together with Baker McKenzie an event focusing on the steps companies can take to prevent and respond to cyber-attacks. Adv. Yuval Lazi will discuss the immediate actions to take after a cyber-attack, as well as the duties and importance of the "Cyber War Room."
January 15, 2018
Yuval Lazi to Lecture on Partnership Agreements
Adv. Yuval Lazi will today discuss partnership agreements with the participants of the StartOno Accelerator, the entrepreneurship program of the Ono Academic College.