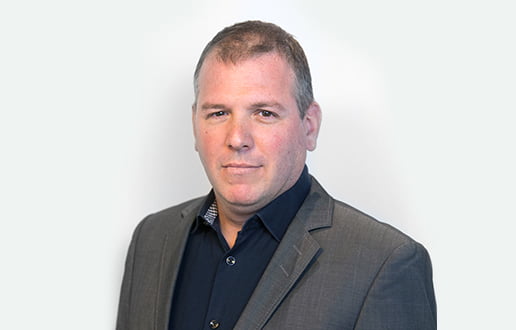 Electra City Tower
58 Harakevet St.
Tel Aviv
6777016
Yuval Lazi
Yuval leads our M&A practice group and has extensive experience handling mergers and acquisitions, with an emphasis on international commercial transactions, private equity investments, and venture capital investments.
Yuval specializes in carrying out M&A transactions with cross-border elements for technological companies.
He represents multinational companies, venture capital funds, entrepreneurs, investors, and startups, providing them legal advice for every stage in their life cycle—from inception and initial capital raising until exit or IPO. 
Yuval counsels on a range of issues related to a company's operations, including financing, intellectual property, cyber and privacy matters, structural changes, strategic projects, and complex corporate and commercial transactions. Such transactions include technology transfers, sale of operations and assets, licensing, and distribution.
Yuval also advises dozens of startups during their various stages of investment, in their processes of raising capital, during financing and joint ventures, and as they attempt exits. He accompanies both venture capital funds and private equity funds, and is involved in the process of their establishment, including with regard to various commercial aspects and their investment in startups.
Education:
Brunel University ,(LL.B) with Honours, 2001

Admission:
Member of the New York Bar Association, 2004

Member of Israel Bar Association, 2003

News and updates - Yuval Lazi:
March 31, 2020
Jump TAU Jewish-Arab Accelerator Program Demo Day
Yuval Lazi participated today in the demo day of the Jump TAU Jewish-Arab Accelerator Program. In light of the coronavirus pandemic, the meeting took place online.
March 6, 2020
Lecture at Jump TAU Jewish-Arab Accelerator Program
Our firm lectured to the entrepreneurs participating in the Jump TAU Jewish-Arab Accelerator Program on founders' agreements, capital raising, website policies, and privacy.
February 20, 2020
What Is a Non-Disclosure Agreement and Is It Really Necessary?
NDAs are designed to protect an idea, product, or piece of confidential information you possess and to discourage the receiving party from using it. NDAs have become almost the first legal step in any business deal, and often derive from the fear sensitive information will be used by others. But are NDAs always needed?
In this video, we discuss the question facing any entrepreneur or entity fearing for the information it discloses to others - when to sign an NDA and how much protection it really gives.
Source: barlaw.co.il