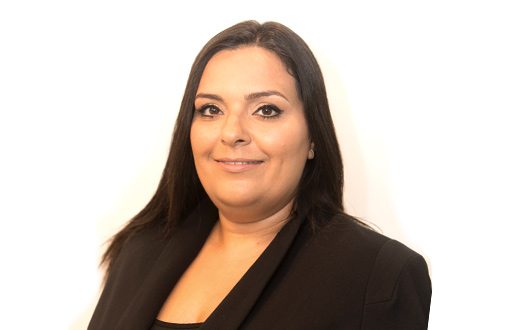 Electra City Tower
58 Harakevet St.
Tel Aviv
6777016
Noa Havdala
Noa serves as a partner in Barnea's Litigation Department.
She is seasoned in representing Israeli and foreign corporations and individuals in a wide variety of commercial and administrative matters. She is also well-versed in arbitration and mediation, and has experience appearing in court and before regulatory authorities.
Noa specializes in complex, high-value disputes, with a focus on securities, corporate and commercial cases, class actions, insolvency, real estate and civil-related disputes, tenders, and administrative law.
Noa joined Barnea in 2007 and became a partner in 2012.
Education:
Interdisciplinary Center Herzliya, LL.B, B.A, 2003

Admission:
Member of Israel Bar Association since 2004

News and updates - Noa Havdala:
December 27, 2017
French Culinary Brand Fauchon Brought to Court
Roni Lish, the minority shareholder in the franchise company of the French culinary brand Fauchon, is suing his partner in the franchise. Roni claims his partner acted to reduce the value of the company in order to control it and to remove him from the company. Roni Lish is represented by Advs. Zohar Lande, Noa Havdala, and Gilli Cohen-Arazi of our firm's Litigation Department.
December 13, 2017
Lawsuit Filed against Founder of Digital CoinDash
Advs. Noa Havdala and Yatir Madar, of our firm's Litigation Department, are representing Guy Aharonovski in a lawsuit against his former partner in CoinDash, a platform for managing investments in cryptographic currencies. Aharonovski is claiming his former partner disqualified him from his share in the company, founded Queen-Dash behind his back, and issued tokens called CDT that enabled the use of the platform provided by the company.
October 15, 2017
District Court Rejects Scheduled Vote of Purchase Group United Sarona
The Tel Aviv District Court accepted the request of over 50 members of the purchase group United Sarona, represented by Barnea & Co.'s Head of Litigation, Adv. Zohar Lande, to prevent a vote at the meeting scheduled for today. In the motion that was presented, it was argued that in the process of convening the meeting there were material flaws, including a lack of information.