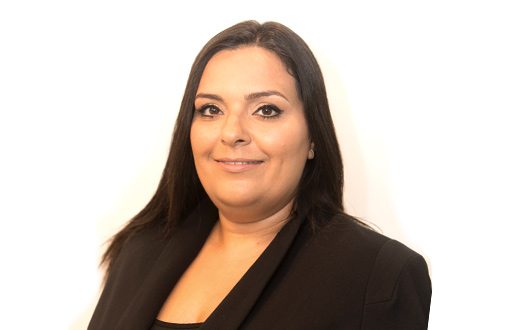 Electra City Tower
58 Harakevet St.
Tel Aviv
6777016
Noa Havdala
Noa represents both Israeli and foreign corporations and individuals in a wide range of commercial and administrative matters.
Noa specializes in complex, high-value litigation, with a focus on securities, corporate and commercial law, class actions, insolvency, real-estate and civil-related disputes, tenders, and administrative law.
She is also well-versed in arbitration and mediation, and has experience appearing in court and before regulatory authorities.
Noa handles a broad range of commercial claims (including contractual and tort claims). She oversees petitions to the High Court of Justice, administrative petitions, class actions, derivative actions, shareholder disputes, control disputes, receivership proceedings, company liquidations, and bankruptcy proceedings. She also handles claims involving securities, labor, land, and antitrust issues.
Education:
Interdisciplinary Center Herzliya, LL.B, B.A, 2003

Admission:
Member of Israel Bar Association since 2004

News and updates - Noa Havdala:
December 16, 2019
David Appel's Lawsuit against Michael Cherney and Zeev Rom Dismissed
The Tel Aviv District Court dismissed a NIS 239 million claim filed by David Appel against Michael Cherney and our client Zeev Rom on statute-of-limitation grounds and fined him attorneys' fees. Zeev Rom was represented by Advs. Zohar Lande, Noa Havdala, and Moran Bickel from our Litigation Department.
November 6, 2019
Lawsuit against Liquidating Company of Bank of North America
Our firm is representing private clients in a lawsuit against the liquidating company of the Bank of North America (disbanded in 1985), as well as against the administrator general and official receiver. The lawsuit concerns trust funds deposited in the bank by the deceased father of the family. The clients are represented by Advs. Zohar Lande, Noa Havdala, and Shachar Rothschild of our Litigation Department.
August 15, 2019
Maurice Haliwa Increases Claim against Jacky Ben-Zaken and Avraam Nanikashvili
Our firm continues to represent Maurice Haliwa, a shareholder in Manor A.D. Construction Investments Ltd., in a lawsuit against Jacky Ben-Zaken and Avraam Nanikashvili. Haliwa recently increased the amount of the original lawsuit from NIS 18 million to NIS 100 million. Advs. Zohar Lande, Noa Havdala, and Yatir Madar represent the client.