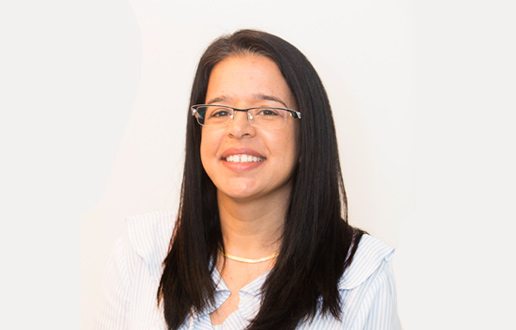 Electra City Tower
58 Harakevet St.
Tel Aviv
6777016
Maya Zisser
Maya is a partner in our Real Estate Department
She serves as legal counsel for private and public companies, entrepreneurs, construction companies, and business and commercial centers. She has also represented purchasing groups in complex and large-scale residential and commercial projects.
Maya advises her clients in all interactions with land owners, buyers, tax authorities, financial institutions, contractors, service providers, and consultants.
Maya is well-versed in managing urban renewal projects, such as Demolition and Construction and National Outline Plan 38. She counsels entrepreneurs, contractors, and apartment owners.
Maya also has experience in drafting various agreements, including sale, lease, and combination agreements. In addition, she handles tenders, receivership, real estate taxation, and registration procedures, as well as all other relevant regulatory matters. Her work encompasses the business and commercial sectors as well as the private sector.
Maya joined Barnea in 2010 and was named a partner in 2014.
Education:
Tel Aviv University (LLB), 1998

Admission:
Member of Israel Bar Association since 1999

News and updates - Maya Zisser:
July 25, 2018
Approved Draft Bill Amends Planning and Building Law – Exemption from Land Betterment Tax
In July 2018, the Israeli Knesset approved a draft bill in a second and third reading that addresses the obligation of apartment owners seeking to sell a property as a result of a general outline plan to pay land betterment tax.
May 27, 2018
Barnea Representing Yad Hanna in Agreement to Lease and Construct Logistics Center for Diplomat
Our firm is representing Yad Hanna in a long-term lease agreement of 30 dunams in its industrial zone for the construction of Diplomat's new logistics center. The construction is valued at NIS 230 million.
May 2, 2018
Israeli Supreme Court Ruling: Property Buyer Required to Pay Betterment Tax if Seller Is Incapable Due to Insolvency Proceedings
According to a ruling handed down recently by the Israeli Supreme Court, when a real estate asset is sold before the seller enters bankruptcy proceedings, and the seller has not paid the betterment tax, the local council is not obligated to grant the buyer approval for registering the property under his name. Thus, the buyer will be required to pay the betterment tax.