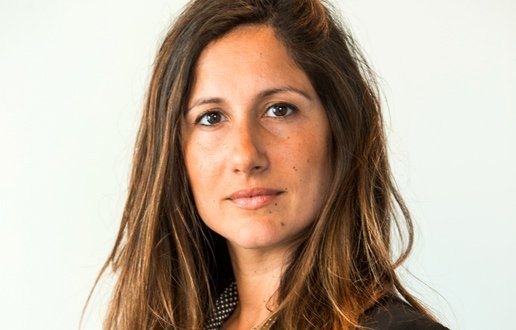 Electra City Tower
58 Harakevet St.
Tel Aviv
6777016
Liat Keisary Yahalomi
Liat provides a wide range of legal services tailored to the exclusive needs of high-net-worth individuals, their families, trustees and guardians – whether living in Israel or abroad – private charities, closely-held businesses, and family-controlled companies.
In this context, Liat handles a variety of real-estate transactions, including the acquisition and disposition of luxury residential and commercial properties.
Liat advises Israeli and foreign individuals on tax planning and estate and trust administration, including probate, estate, and related court proceedings. She also oversees the negotiation and preparation of prenuptial, postnuptial, and cohabitation agreements.
She represents clients in the purchase of high-value items, such as second homes and artwork, as well as assists them in making donations to private/public institutions.
Liat was endorsed by the prestigious legal directory Chambers & Partners as a leading lawyer in Private Wealth Law (Chambers HNW 2018). The guide describes her as "incredibly sophisticated, and her attention to detail and her negotiating skills are superior".
Education:
Interdisciplinary Center Herzliya, LL.B, B.A, 2005

Admission:
Member of Israel Bar Association since 2007

News and updates - Liat Keisary Yahalomi:
December 9, 2018
A Lecture: Inheritance, Wills, and Legal Incompetence
Adv. Liat Keisary lectured today as part of a training course at the Interdisciplinary Center Herzliya for the executives of family companies. She discussed inheritance, wills, and legal incompetence.
August 16, 2018
What to Know When Purchasing or Renting Out Property in Israel
Purchasing residential property in Israel is a complex and expensive process, particularly when you're not a resident of the country.
First, consider exactly what type of property you want to buy  - an apartment or house, a property under construction or finished, etc. Equally important is locating the property. The most common search methods are via various websites or through a real estate agent. 
After selecting your property, you should engage an engineer or other professional to inspect it. If purchasing a house, also measure its size in order to provide the relevant authorities with correct specifications.
Engaging a competent lawyer is next. The right attorney will protect and advance your interests from the negotiation stage until the conclusion of the transaction. Your lawyer's fees will generally range between 0.5% and 1.5% of the purchase price.
The purchase price can be paid fully in cash or via a combination of cash and mortgage finance. However, non-residents may encounter difficulties in trying to obtain mortgage funding from local banks.
Once funding has been supplied, and all legal examinations completed, you will sign the contract. The contract's provisions are negotiable, so guarantee everything is according to your standards before signing.
Upon signing, possession should transfer to you, per an agreed-upon timeline. Following delivery, you should arrange for the transfer of all utilities to your name.
After purchase, you'll be required to pay a purchase tax. Currently, non-residents are required to pay an 8% tax for property purchases up to NIS 5,095,570, and 10% for purchases exceeding that.
Non-residents are also tasked with opening a local bank account. Requirements include a waiver of confidentially, a statement of residence, and a cash deposit. Alternatively, you can arrange for your lawyer to open a trust account to effect payments.
Other post-purchase issues include a possible capital gains tax (for which deductions are possible), and insuring the property and its contents. 
Even more complicated is if you choose to rent your new property to a third person. Not only must you report your income to the Israel Tax Authority (if the monthly rent exceeds approx. NIS 5,000), but you must also adhere to Israel's Fair Rent Law.
The Fair Rent Law was enacted in September 2017 to regulate the relationship between tenants and landlords, and to define the minimum conditions for an apartment to be deemed "fit for dwelling."
The law places restrictions on landlords' use of guarantees, including a limit on the sum of the guarantee, and a definition of the specific circumstances under which a landlord may exercise it. 
Landlords must also ensure the apartment contains adequate living conditions: connections to electricity and water mains, connections to the sewage system, openings for ventilation, proper lighting, and a front door that can be locked.
Additionally, landlords are now obligated to pay for ordinary repairs to the property within 30 days of the tenant's request, and to pay for urgent repairs within three days.
While tenants continue to pay for utilities, the Fair Rent Law prescribes that landlords may no longer impose a potential real estate agent's fee on them.  
Purchasing a property in Israel, and then possibly renting it out, can prove a headache, what with all the intricate steps and legal aspects involved.  Engaging a lawyer with knowledge and experience in the field is your safest bet for a smooth process.
Source: barlaw.co.il
April 11, 2018
Women in Law Firms
Adv. Liat Keisary, a partner in our Private Clients Department, was interviewed by an IBA publication on the topic of gender diversity in law firms.