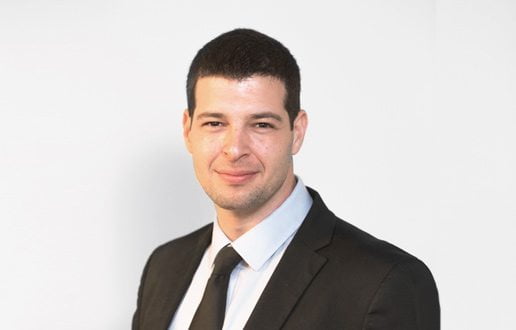 Electra City Tower
58 Harakevet St.
Tel Aviv
6777016
Omer Keydar
Omer specializes in representing companies and individuals in diverse and complicated litigation cases involving all aspects of commercial law.
Omer handles litigation cases including, inter alia, class actions, derivative suits, lawsuits pertaining to the capital market and securities, banking, breach of contract disputes, real-estate disputes, as well as administrative appeals, Supreme Court appeals and more.
Before joining Barnea, Omer worked in a litigation boutique law firm. During his studies, Omer worked as a researcher and editor at Israel's Channel 2.
Education:
Interdisciplinary Center Herzliya, LL.B., 2013

Admission:
Member of the Israel Bar Association since 2014

News and updates - Omer Keydar:
December 13, 2018
Barnea Represented Azrieli Group in a Class Action Suit
Advs. Zohar Lande, Eyal Nachshon, and Omer Keydar of Barnea's Litigation Department represented Azrieli Group in a class action suit for not displaying a price per unit of measure for certain products on its e-commerce website. A settlement was reached in the suit.
July 19, 2018
Supreme Court Ruling: RGE Group to Operate Knesset Channel
The Supreme Court issued a ruling today rejecting the petitions of News 2 and Channel 20 against the decision to announce RGE as the winner of the Knesset channel tender. This paves the way for the operation of the Knesset channel by RGE as early as August 1, 2018. RGE was represented by Advs. Zohar Lande, Adi Shoham, Eyal Nachshon, and Omer Keydar of our firm's Litigation Department.
June 13, 2018
Broker Sues for NIS 50 million over British and Melisron Merger
Advs. Zohar Lande, Eyal Nachshon, and Omer Keydar from our Litigation Department are representing businessman Eyal Shamir in a lawsuit against British Israel Investments owned by Melisron Ltd. Shamir alleges he was not paid a brokerage fee for the merger between the two companies.