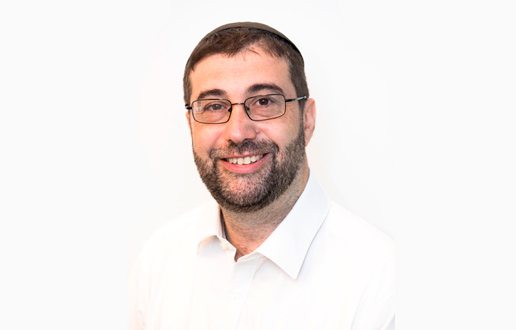 Electra City Tower
58 Harakevet St.
Tel Aviv
6777016
David Gilinsky
David is a lawyer in the firm's Capital Markets Department. Originally from the UK, David specializes in regulation, investments, and funds. 
David advises regulated and private companies, based in Israel and abroad, on matters pertaining to the capital markets, financial regulation, and commercial law.
David has experience in advising and acting for crowdfunding businesses, peer-to-peer lenders, payment institutions, and portfolio managers.
David also works with hedge funds, private equity funds, property funds, and other specialist funds, preparing their documentation and advising on financial regulation. David established a number of funds in Jersey and Guernsey, working with local counsel in numerous jurisdictions.
David also advises on a range of EU regulation, including the new EU MIFID 2 and MIFiR requirements, EMIR, and AIFMD.
Prior to joining the firm, David worked at Allen & Overy LLP, as well as at the London firms Beachcroft and Howard Kennedy. David also worked as a merchant banker for the NM Rothschild group.
David joined Barnea in 2017.
Education:
City University, London (LL.B.), 2004

Cambridge University (M.A.), 1995

ASIP - Associate of the Society of Investment Professionals, 1995

Admission:
Member of the Israel Bar Association since 2017

Law Society of England and Wales since 2008

News and updates - David Gilinsky:
August 12, 2018
Bank of Israel Encourages New Digital Banks
In June 2018, the Bank of Israel published a new policy for authorizing small and digital banks. The Banking Supervisor announced that new banks can have initial regulatory capital of NIS 50 million - a substantial reduction of the levels previously required.
June 6, 2018
Israel Chapter in 2018 Anti-Money Laundering Legal Guide
Dr. Zvi Gabbay and Adv. David Gilinsky of the firm's Capital Markets Department contributed to the Israel chapter of the 2018 edition of The International Comparative Legal Guide to Anti-Money Laundering. The chapter discusses issues of enforcement and regulation to prevent money laundering in Israel.
November 30, 2016
Regulation of Crowdfunding in the UK, US and Israel: a Comparative Review
Dr. Zvi Gabbay, Partner and Head of the Capital Markets Department at Barnea & Co., in a comparative review of the regulation of crowdfunding for Butterworths Journal of International Banking and Financial Law. The article discusses how three jurisdictions, the UK, US and Israel, have dealt with the regulatory aspects of the equity crowdfunding sector, comparing and contrasting the approaches taken by the regulators.