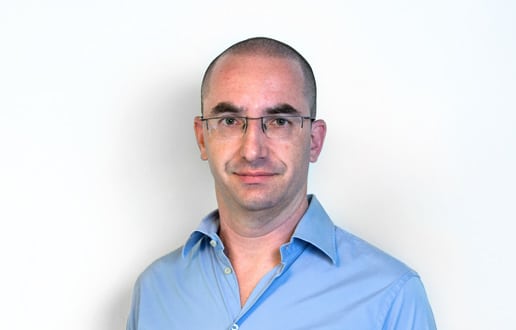 Electra City Tower
58 Harakevet St.
Tel Aviv
6777016

Dotan Baruch
Dr. Dotan Baruch is a world renowned expert in e-commerce, online financial trading, and online gambling and gaming.
Dotan earned his global reputation in these areas thanks to his extensive experience in risk assessment analysis of regulation in multiple jurisdictions and in the handling of global licensing procedures.
Dotan specializes in international matters relating to regulation, taxation, corporate structures, and commercial issues. He is also well-versed on the provisions of Israeli law that apply to internet and e-commerce activities. In addition, Dotan advises on issues related to virtual and digital currencies and blockchain technology.
Dotan counsels stakeholders throughout all business stages, from the formation of a company to all types of exits, including investments, M&A, sales, IPOs, etc. He is known for always taking into consideration the business and commercial needs of his clients.
In the prestigious legal guide Chambers and Partners, Dotan was ranked as a leading lawyer in international gaming and gambling for the years 2009–2017. He is described there as "exceptionally knowledgeable" and "immensely skilled, motivated and ambitious."
The Who's Who Legal Guide called Dotan the world's leading lawyer in the years 2014–2017 in the fields of sports and entertainment.
Corporate International magazine named Dotan "the leading gambling lawyer for 2014."
Dotan is a member of the International Masters of Gaming Law Association.
Education:
Tel-Aviv University Law Faculty (Ph.D.), 2006

Tel-Aviv University Law Faculty (LL.M.), 2001

Tel-Aviv University - Political Science, Philosophy, Economics (B.A.), 2000

Tel-Aviv University Law Faculty (LL.B.), 1995

Admission:
Israel Bar Association, 1997

News and updates - Dotan Baruch:
July 5, 2018
Israel Supreme Court Precedent Allows Social Network Users to Sue in Israel
Israel's Supreme Court has handed down a precedent ruling whereby a legal dispute between a social network and its Israeli users will be adjudicated in the court in Israel, notwithstanding the fact that the social network's terms of use contain a jurisdiction stipulation vesting sole jurisdiction to the court in California.
June 25, 2018
The Role of GDPR in the World of Digital Advertising and Marketing
Adv. Dotan Baruch, Head of the Internet Department, lectured today on the new GDPR privacy regulation. He addressed digital, marketing, and information systems VPs who are members of the CDO Club.
May 28, 2018
GDPR – Why Should We Care about It?
What Is GDPR?
The General Data Protection Regulation (GDPR) is an EU regulation entered into force on May 25, 2018. One of the purposes of the GDPR is to help people better control their personal data. The regulation applies to all companies established in the EU, as well as to anyone offering products or services to people in the EU even without any presence in the EU, which is why major websites are updating their privacy policies to comply with the GDPR.
Why Is This So Important?
Administrative sanctions according to the GDPR – These sanctions are set at extremely high levels. Sanctions may be as high as 10 million euros, or 2% of worldwide annual revenue of the prior financial year if higher, for breaches related to technical measures: impact assessments, not having a qualified data controller, etc. For noncompliance with key provisions, the maximum fine is 20 million euros, or 4% of revenue. Although it is reasonable to assume smaller companies may face lesser sanctions, the levels are still such that some may be unable to pay. Non-monetary sanctions, such as reprimands or temporary bans on processing data (for example, until a technical problem is corrected), may also be applied.
Civil litigation by data subjects, including class actions – The regulation, quite simply, makes it easier for data subjects to sue you. This may result in the expense and inconvenience of fighting a lawsuit in Europe. Civil suits may also add financial burden on top of fines already being levied.
Possible penal exposure on account of laws in the Member States – Some Member States are creating laws that will add further penalties on top of EU regulation to companies found noncompliant. This may result in higher fines or other legal difficulties that might, for example, cause complications for company officials who need to travel to and within Europe.
EU business partners refusing to work with noncompliant businesses – In order to protect themselves from administrative sanctions, some businesses may demand a standard of compliance before they agree to work with you. For instance, the regulation makes it specifically illegal to transfer personal data outside the EU without adhering to a set of provisions, including proper contractual arrangements.
Difficulties and reduced valuation for IPO, investment, and exit – Even the appearance of noncompliance may make investors unwilling to put money into a company or purchase its shares. The same goes for initial public offerings.
In other words, you must make sure you are compliant with the GDPR if it applies to you. If needed, you should request advice from a lawyer or a specialist with expertise in data protection law and practices.
Source: barlaw.co.il