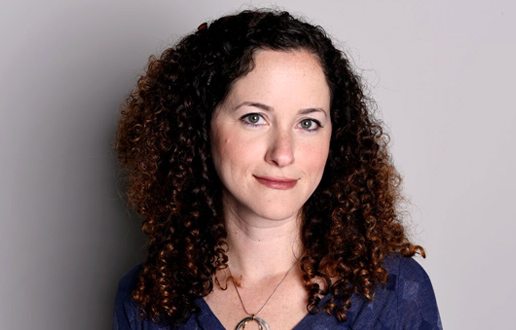 Electra City Tower
58 Harakevet St.
Tel Aviv
6777016
Daphna Klein
Daphna represents Israeli and foreign companies in major complex litigation proceedings in the various courts and in judicial and quasi-judicial proceedings involving all branches of law.
Daphna represents high-profile public figures and entities during proceedings involving contractual and commercial disputes, corporate proxy battles, civil pecuniary suits, shareholder disputes, lawsuits against contractors, real-estate disputes, proceedings for the issue of interlocutory orders, injunctions, attachments, class actions, proceedings concerning restrictive trade practices and more.
Daphna did her internship at Barnea & Co. and has been a lawyer in the firm's litigation department since 2008.
Education:
Bar Ilan University,LL.B, 2007

Admission:
Member of Israel Bar Association since 2008

News and updates - Daphna Klein:
October 15, 2017
District Court Rejects Scheduled Vote of Purchase Group United Sarona
The Tel Aviv District Court accepted the request of over 50 members of the purchase group United Sarona, represented by Barnea & Co.'s Head of Litigation, Adv. Zohar Lande, to prevent a vote at the meeting scheduled for today. In the motion that was presented, it was argued that in the process of convening the meeting there were material flaws, including a lack of information.
September 25, 2017
Purchase Group United Sarona about to Fall Apart
The purchase group United Sarona, which won a tender a year and a half ago to build several towers near Sarona Market in Tel Aviv, is about to fall apart. In the last few days, several members of the group have begun organizing, through Adv. Zohar Lande, Head of the Litigation Department at Barnea & Co., to file a lawsuit against United Sarona's organizers, after they failed to recruit new members or find alternative funding sources to ensure the progress of the project.
April 30, 2014
The publisher Israel Mizrahi is suing his former partner
The publisher Israel Mizrahi  is suing his former partner Lior Sharf in an amount of about  NIS 11 million, claiming  that he has been misled through cover-up and concealment" Mizrachi, represented by  adv. Zohar Lande, Noa Havdala and Daphne Klein, from Barnea & Co., claims that Mr. Sharf covered up and concealed financial information related to Agam Publishing, their former business partnership.