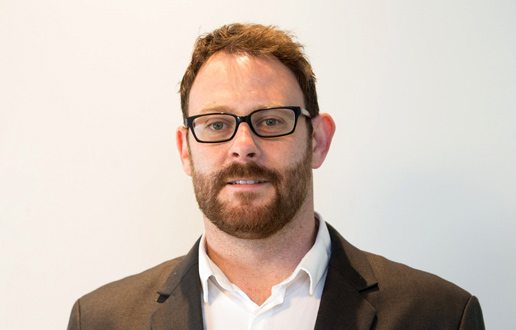 Electra City Tower
58 Harekevet St.
Tel Aviv
6777016
Danny Boguslavsky
Danny is an associate in the commercial department of the firm specializing in corporate law, mergers and acquisitions and venture capital transactions.
Danny represents a wide range of clients, including entrepreneurs, international and domestic corporations, hi-tech companies and private equity funds, with regard to all aspects of corporate law, capital raising, mergers and acquisitions and other commercial transactions.
Danny's practice includes giving ongoing legal counsel to corporations in all stages of development and in respect of a variety of corporate and commercial issues, including the drafting of founders agreements, capital raising agreements, service agreements, commercial agreements and more.
Prior to joining Barnea, Danny was an associate in the mergers and acquisitions department of a leading law firm.
Education:
Tel Aviv University (LL.B, B.A Economics), 2014

Admission:
Member of Israel Bar Association since 2015

News and updates - Danny Boguslavsky:
September 2, 2018
Barnea Represented Visual Estate in Its Recent Round of Financing
Our firm represented the Israeli startup Visual Estate in its recent round of financing by private investors. Visual Estate is an SaaS platform that allows you to turn any floor plan into a fully immersive VR experience.
June 21, 2018
PropTech – Transformation of the Real Estate Market
Property Technology, or PropTech for short, is a technology designed to resolve market failures and streamline the real estate transactions market.
After all, everyone is looking (unsuccessfully, of course) to open one of the internet search engines and find that special apartment that meets their needs. For the lucky ones who do find an apartment, they are certainly familiar with that unpleasant feeling - to put it mildly - of having to pay a brokerage fee to a broker, or that feeling of uncertainty when purchasing a new apartment "on paper" from a contractor.
Now, the entrepreneurial spirit and technology have converged once again, this time to revolutionize the real estate market, which, up until now, was still considered a traditional sector. Major, long-established players in the real estate market have joined forces with young companies and entrepreneurs with the objective of resolving the many challenges inherent in the field of real estate transactions.
Big Data and Artificial Intelligence
Most PropTech ventures are currently focused on digital brokerage and leasing. These ventures offer a variety of online platforms for the sale, purchase, and leasing of real estate properties. They employ information processing tools and big data technologies in an attempt to find optimal equilibrium between prospective buyers' search preferences, the supply of sellers, and the existing pool of information held by the brokers - all in order to streamline trading in the real estate market. Other ventures in this sector, such as Ori Allon's Compass real estate platform, offer direct information about the state of the market and the location of available properties. This includes important information about the neighborhood, such as schools, transportation, municipal services, etc.
The analytical capabilities of big data and artificial intelligence are perfect for processing the immense volume of information in the real estate market. Moreover, they eliminate the time-consuming process of having to search property by property, and also contribute to making all desired information readily accessible.
Sharing Economy
Another field making use of technological platforms is the sharing economy. Everyone is familiar with the shared use being made of homes, apartments, parts of apartments, stores, offices, work spaces, and parking spaces. The standard-bearer of the sharing economy in the real estate market is Airbnb, who is a classic example of the advantages of PropTech - a huge supply and demand platform that eliminates middlemen and service providers, streamlines supply and demand channels, and reduces concentration in the market.
Augmented Reality (AR)
Already today, AR technology offers tools to potential homeowners and sales agents. AR technology enables the presentation of a construction project to be transformed from a two-dimensional blueprint to a three-dimensional model. Instead of trying to imagine your dream home "on paper," you can actually see exactly how your home will look, including the layout of your furniture and the view from the balcony.
Both sales agents and potential buyers can enjoy an interactive experience at the push of a button. For example, the Israeli company Visual Estate enables real estate developers to show apartments to potential buyers by taking a virtual tour inside the apartment using special AR goggles.
Blockchain
The much-touted blockchain technology is designed to streamline trading between buyers and sellers. Blockchain technology, being decentralized, transparent, and secure, offers "smart contracts" that facilitate trading and which will eventually lead to the standardization of sale and lease agreements. Since all information passes through the blockchain technology in an automated and transparent manner, "smart contracts" are eliminating the need for various brokers, and thus the payment of commissions along the way, thereby saving home buyers a considerable amount of money.
Source: barlaw.co.il
May 14, 2018
Ethemba Capital Selling Control in Avgol to Indorama Ventures
Our firm is representing British private equity firm Ethemba Capital in its sale of control in Israeli company Avgol Nonwoven Industries Ltd. to Indorama Ventures Spain S.L., a chemical manufacturer whose shares are traded on the Thai stock exchange. The price of the sale is valued at NIS 1.7 billion.