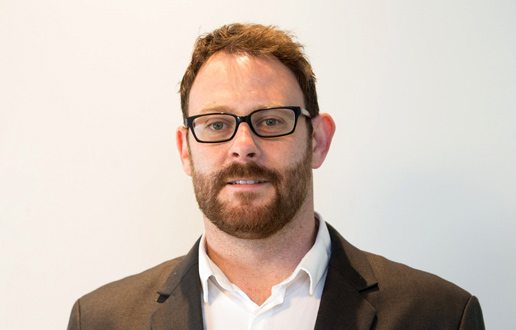 Electra City Tower
58 Harekevet St.
Tel Aviv
6777016
Danny Boguslavsky
Danny is an associate in the commercial department of the firm specializing in corporate law, mergers and acquisitions and venture capital transactions.
Danny represents a wide range of clients, including entrepreneurs, international and domestic corporations, hi-tech companies and private equity funds, with regard to all aspects of corporate law, capital raising, mergers and acquisitions and other commercial transactions.
Danny's practice includes giving ongoing legal counsel to corporations in all stages of development and in respect of a variety of corporate and commercial issues, including the drafting of founders agreements, capital raising agreements, service agreements, commercial agreements and more.
Prior to joining Barnea, Danny was an associate in the mergers and acquisitions department of a leading law firm.
Education:
Tel Aviv University (LL.B, B.A Economics), 2014

Admission:
Member of Israel Bar Association since 2015

News and updates - Danny Boguslavsky:
April 18, 2019
Representing ArcusTeam in Pre-Seed Funding Round
Our firm represented the Israeli startup ArcusTeam, which developed an automated platform to identify both known and unknown security weaknesses in IoT devices, in a pre-seed round of $1.5 million.
Among the startup's investors are TheDock Accelerator and TAU Ventures.
April 11, 2019
How Can the Digital Workforce Support Productivity?
Automation is big in the news lately. The lines between human and machine tasks are blurring, and arguments abound. Will new technology kill jobs or improve productivity?
The truth is, some tasks will always be better done by humans. We're good at innovation and prediction. Automation is better at repetitive processes that need to run 24/7, and which must be done without error. This is where "virtual workers" come in handy.
In today's connected world, companies have to deal with large amounts of data too big to be managed by humans or by older software. Artificial intelligence can provide an option for handling these large datasets and reducing them to a size people can deal with.
How Does RPA Work?
One tactic is RPA (robotic process automation). We're not talking about literal, physical robots here, but rather about software "bots." Spammers use them for illegal tasks, but RPA services can create virtual workers; the "digital workforce" that can handle repetitive tasks like answering routine questions from customers and transferring received invoices to bookkeeping, etc.
How Does RPA Affect Productivity?
Rather than reducing the head count in the office, virtual workers make humans (and the entire office) more productive. According to a study by the McKinsey Global Institute, automating activities reduces errors and improves speed, sometimes beyond human capability. It could raise productivity growth by 0.8 to 1.4 percent annually.
The same study also says fewer than 5 percent of all occupations can be automated completely. Most occupations will change, allowing humans and machines to each do what they do best.
Companies which embrace the digital workforce faster will have a distinct advantage as these technologies develop. They will find an increase in productivity. Meanwhile, human workers will be able to concentrate on interpersonal roles and meaningful tasks that require their intelligence and innovation.
Source: barlaw.co.il
December 16, 2018
Doctor, Can I Get a Prescription for Blockchain?
Blockchain is largely identified with such digital currencies as Bitcoin and Ethereum, but, essentially, it constitutes the foundation for diverse technological applications. Blockchain technology has the potential to improve and optimize a wide variety of industries besides banking and finance. For instance, today it is also beginning to revolutionize the healthcare industry.
Although medical science has made quantum leaps in recent years, the mode of management of the healthcare system itself is lagging behind. Integrating blockchain technology in the healthcare system can provide solutions to a significant percentage of the problems the system faces. Just image how beneficial it would be if every person could present his or her full medical history to various medical teams? With blockchain technology, every person's medical chart is readily available, accurate, complete, and, most importantly, immutably secured. Furthermore, a system's ability to detect when a dangerous combination of drugs is about to be prescribed or administered constitutes a critical improvement to healthcare and can save lives. These are precisely the types of circumstances that blockchain technology can resolve in the healthcare system.
What is blockchain?
Blockchain is a technology that enables secure online activity without needing a centralized management entity. Blockchain is a digital ledger of all operations performed on it since its creation. The information saved in a blockchain is stored inside blocks that are interconnected in chronological order (a chain of blocks). Every time an operation is transacted in a blockchain, its documentation is automatically stored on all devices of all users of the system. As a result of blockchain technology's inherent structure and decentralized nature, it may be considered secure by design – the information recorded in any given block cannot be altered without altering the myriad of all other blocks in the system – making it an operation that is virtually technologically impossible.
Information sharing
In the healthcare system, blockchain technology is used primarily in relation to information sharing. On the one hand, blockchain's distributed ledger enables medical teams to verify the patient's digital identity as stored in the various medical databases. On the other hand, the technology unassailably secures these databases. This combination of data verification and data security enables enormous savings in terms of resources and manpower, and provides maximum efficiency in time spent per patient.
The Israeli-based ProofWork is currently developing secure, sharable healthcare data leveraging blockchain technology, by enabling healthcare incumbents, like hospitals, clinics, and doctors, to easily integrate their existing systems into a secure shareable network.
One example of a leading worldwide company in this field is MedRec, which is developing a blockchain prototype for the purpose of improving digital medical records. Another company is MedicalChain, which is designing a decentralized platform based on blockchain technology in order to securely store digital medical records and share these records with physicians, hospitals, laboratories, pharmacies, etc.
Pharmaceutical supply chain
The reliability of the pharmaceutical supply chain is another field in which blockchain technology can help the system operate more smoothly and efficiently. Statistics show that pharmaceutical companies throughout the world are suffering losses of up to USD 200 billion per annum as a result of counterfeit drugs, since more than one-third of the drugs being sold in developing countries are believed to be counterfeits.
Due to its inherent transparency, immutability, and decentralized nature, blockchain technology provides a mechanism that can help identify, authenticate, and validate drugs along the entire length of the supply chain. Using smart contracts, it will be possible to maximize the aggregate benefit deriving from pharma products. Blockchain technology offers optimal solutions for managing drug recalls and returns, as well as managing other drug use safety protocols, such as track and trace, drug handling, transport, and storage requirements.
Chronicled is an example of a company applying blockchain technology in conjunction with IoT technology. Chronicled has developed a technology that helps track and trace the pharma supply chain, thereby improving safety and reliability.
Blockchain technology revolutionizes healthcare
The rapid evolution of blockchain technology is revolutionizing the healthcare industry, and many companies are beginning to integrate this technology into their organizations. This includes not just pharma companies, but also hospitals, healthcare services, and other medical institutions, due to the fact that blockchain technology resolves problems faster and more efficiently.
Source: barlaw.co.il