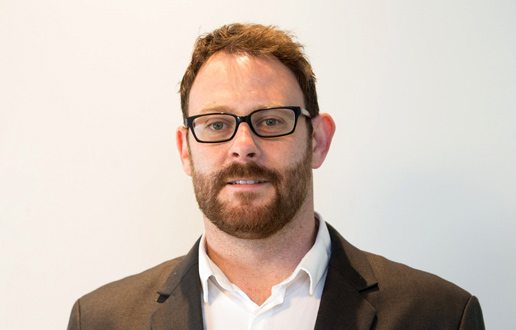 Electra City Tower
58 Harekevet St.
Tel Aviv
6777016
Danny Boguslavsky
Danny is an associate in the commercial department of the firm specializing in corporate law, mergers and acquisitions and venture capital transactions.
Danny represents a wide range of clients, including entrepreneurs, international and domestic corporations, hi-tech companies and private equity funds, with regard to all aspects of corporate law, capital raising, mergers and acquisitions and other commercial transactions.
Danny's practice includes giving ongoing legal counsel to corporations in all stages of development and in respect of a variety of corporate and commercial issues, including the drafting of founders agreements, capital raising agreements, service agreements, commercial agreements and more.
Prior to joining Barnea, Danny was an associate in the mergers and acquisitions department of a leading law firm.
Education:
Tel Aviv University (LL.B, B.A Economics), 2014

Admission:
Member of Israel Bar Association since 2015

News and updates - Danny Boguslavsky:
January 21, 2018
Legal Documents Every Startup Needs
Following its incorporation, every startup company needs a variety of essential legal documents in order to launch its vision and conduct its business.
Founders' Agreement
This is a comprehensive agreement defining the legal relationship, responsibilities, and operating procedures that govern each aspect of the startup company. This includes the relationship between the founders themselves and between the founders and the company. A founders' agreement helps to streamline potential conflicts that may develop, provides for conflict-resolution steps, and defines the work and performance expectations of each founder. In addition, this agreement should include non-compete clauses and dissolution or sale-of-company effects.
 Non-Disclosure Agreement (NDA)  
An NDA protects any type of confidential and proprietary information or trade secrets exchanged between the startup and parties involved with the company, such as service providers and potential investors. This is crucial to maintaining the secrecy involving sensitive and valuable company financials, development processes, or other aspects of a company's operation that would be compromised if confidential proprietary information were made public.
Terms and Conditions (T&C)
The primary purpose of the T&C is to protect your business by giving customers a precise description of what they can and cannot expect to receive and depend on from services or products provided by your company. This document reduces potential company liability by establishing clear parameters concerning shipment, provision of service, and payment terms. Moreover, it ensures your online website or application does not violate any regulations or laws applicable to your industry.
Employee Stock Option Plan (ESOP)
To ensure expansion of your startup, you must recruit quality professionals. Startup companies can attract such professionals by offering them benefits in addition to the salaries provided in their respective employment agreements. By allowing key staff the option to purchase company shares in the future, you will not only facilitate the startup's success, but you will retain valuable key staff as well. The mechanism of such equity-based plans is governed by ESOP agreements.
Business Plan
While not legally necessary, a business plan is typically required if you decide to seek financing or to sell your business. It also helps provide clarity for business operations.
Source: barlaw.co.il
December 24, 2017
Sports Tech - When Sports Join Up with Technological Innovation
In recent years, tremendous progress has been made in introducing know-how and technology into sports - despite this being a conservative world concerned that the introduction of new powers might compromise the ethos of sportsmanship.
Like in all other spheres of life, knowledge, globalism, and the entrepreneurial spirit have made their way into the closed world of sports. The eagerness to obtain competitive advantages using technological means, coupled with the availability of sporting events in every sports fan's home, have led both stakeholders in the sports world and broadcasting companies to internalize that the time is ripe for technological innovation in sports.
FromPulse Watches to Playing alongside Ronaldo
Sports technology (sports tech) encompasses a diverse range of categories that serve, on the one hand, to enhance athletes' performances and to operate smart stadiums, and, on the other hand, to improve viewer experience and to significantly increase broadcasting companies' revenues.
The field of performance enhancement, which partially interfaces with life science technologies, is one in which technology is used to enhance athletic performance, to manage and contend with injuries, and to control the quality and intensity of athletic training. There are applications that monitor heart rate as well as sophisticated systems that analyze body movement, muscle activity, and the cognitive capabilities of each athlete. These tools are specifically designed to help an athlete optimize his capabilities.
Other, no less fascinating, technologies employ virtual reality and augmented reality. These technologies are already revolutionizing the matches themselves, such as using "goal-line" technology during football games and constructing smart playing fields for training purposes that are equipped with cameras covering the entire field, thus enabling the analysis of every moment in the athletes' plays.
Furthermore, sports tech will soon revolutionize the entire viewer experience, from projecting holograms of the world's favorite players in a fan's living room, to enabling viewers to virtually enter the field themselves and see what football superstar Cristiano Ronaldo sees.
Sports Tech in Israel
Although Israel is not yet a sports superpower, when it comes to sports tech, it is at the forefront of global innovation.
Israel, renowned for its technological excellence, sophisticated entrepreneurial environment, and extensive physiological knowledge - which it acquired while developing the fields of life sciences and security - constitutes fertile ground for sports tech entrepreneurs. In 2016, Intel acquired the startup Replay Technologies, which is developing multi-dimensional video technologies, and even established a new sports division around it (Intel Sport). Play Sight, which has arguably revamped tennis practices by manufacturing smart tennis courts, recently completed another financing round. RSPCT uses advanced technology to improve basketball players' shooting skills, based on methodologies used to train military snipers and Olympic marksmen. A variety of Israeli technologies were also used during the last Olympic games held in Rio.
Although sports tech is making fewer dazzling headlines than fintech and cybertech, it is an industry under constant global growth and on the brink of significant breakthroughs. Israel, as usual, is poised at the vanguard of technological development and initiatives in the sports tech scene.
Source: barlaw.co.il
May 11, 2017
Protecting Your Start-Up with Company Registration in Israel
Israel has long been acknowledged and admired for its vibrant start-up culture, fostered through government investment and pro-business policies. Further, the national focus on business development provides a regulatory structure that protects business owners from creditors and ensures proper structure for the public – incorporation. To take advantage of the corporate structure, you need to ensure that you follow the proper registration process, and select the right corporate vehicle to fit your emerging business model.
Why should start-ups incorporate?
The most common corporate vehicle in Israel, and especially for start-ups, is a limited liability company. The main reasons for its popularity, and why entrepreneurs should incorporate at an early stage, are:
The first and foremost reason for any individual to incorporate a company and become a shareholder thereof, is the fact that a company is a separate legal entity from its shareholders. This separation creates a "wall" between the company's shareholders and its creditors, so that the shareholders and their private property are protected against the company's creditors and they will not be personally liable for the company's debts, to the extent allowed under the 'piercing of the corporate veil' provisions, according to law (whereby in extreme cases a shareholder can be held personally liable for the company's debts). In addition, the shareholders cannot be obliged to pay the company's debts beyond the amount of their investment.
Any early stage start-up is always seeking investors to invest in their product or idea. In exchange for their investment, the investors expect a form of guarantee in return. When operating under a company, the company can leverage its capital raising without actually giving a substantial consideration in return (such as personal guarantees) by offering the investors consideration in the form of company shares and/or share options.
One of the main reasons for investors to invest in a start-up is its intellectual property. With incorporation, the IP is owned by the company and not by the founders, and the investors, who are also shareholders of a company, are the owners of the intellectual property too, in proportion to their shareholding percentages. Moreover, in the event one of the company's founders terminates its engagement with company, the IP shall remain with the company and not with the departing founder.
A start-up which wishes to expand will search for quality employees to join and can offer them benefits such as options.    
For those start-ups who are or become profitable, the tax rate for companies in Israel is 24% (as of 2017), compared to the individual tax rate, which can be as high as 50%.
How to incorporate
Before you can do business in Israel as a company, you must register your company with both the Registrar of Companies and the Tax Authorities, which fall within the control of the Ministry of Justice and the Ministry of Finance, respectively.
When registering a company, the following steps must be taken:
File an application for the company's incorporation which includes, inter alia, the company's suggested name, its share capital, its shareholders and their holdings, and its first directors.
Draft the company's articles of association, which governs the relationship between the company and its shareholders and between the shareholders and themselves.
Pay a registration fee of NIS 2,606 (as of today).
The process can feel onerous at times, but each step is important. Besides the importance of operating legally, the paperwork establishes the rules of conduct and governance both in respect of the present and going forward. This is why the incorporation procedure is critical.
"Originally published on the IDC Legal Clinic website"