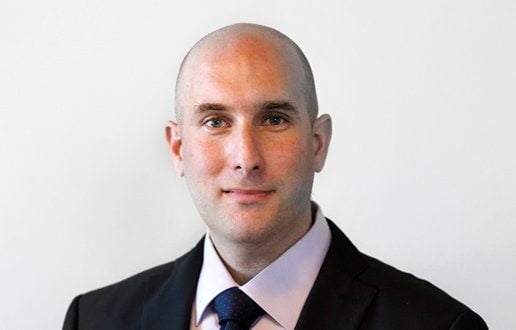 Electra City Tower
58 Harakevet St.
Tel Aviv
6777016
Daniel Lorber
Daniel's practice focuses on representing publicly traded companies in Israel and abroad, as well as emerging and established companies across a broad spectrum of industries, with an emphasis on private finance, mergers and acquisitions, corporate partnerships, strategic investors and joint ventures from first seed financing through acquisition.
Daniel's practice focuses on representing local and foreign companies active in Israel, with an emphasis on corporate finance, mergers and acquisitions, corporate partnerships, strategic investors and joint ventures from initial seed financing through to exit.
Daniel's experience includes advising high-tech and start-up companies in various fields, including intellectual property, commercial law, corporate law and privacy law.
Daniel also practises in the field of Options and Employee Equity Incentives. Daniel advises the firm's clients, including foreign and Israeli and multinational companies and technology companies, as well as executives and senior management regarding all aspects of designing, implementing and managing equity based compensation plans and benefits.
In addition, Daniel advises Israeli and foreign companies in relation to various regulatory issues, including antitrust, R&D and innovation funding from the Office of the Chief Scientist and defense export control.
Prior to joining Barnea, Daniel practiced law for several years in the international department of a leading Israeli firm.
Education:
The Interdisciplinary Center Herzliya (LL.B, B.A Business Administration), 2009

Admission:
Member of Israel Bar Association since 2010

News and updates - Daniel Lorber:
December 10, 2017
Barnea & Co. Represented Shikun & Binui in Selling 50% of Its Holdings in Warsaw Office Building
Advs. Gal Oren and Daniel Lorber of Barnea & Co. represented RED, the international real estate development branch of Shikun & Binui Ltd, in the sale of 50% of its holdings in an office building in Warsaw, Poland to a third party. Following the deal, the group recorded a pre-tax profit of NIS 55 million.
November 19, 2017
Israel's Successful Incubators and Accelerators Develop the Future
In its innovative journey, Israel has exhibited technological achievements and economic advancements that have proved it to be one of the strongest leaders in the entrepreneurial world. Through the aid of the Israel Innovation Authority ("IIA") or accelerator programs, Israeli startups are able to receive funding at very early stages of their venture, or a set of tools and insights that fast-track startups in terms of their management skills, business focus, and marketing capabilities.
Incubators and Accelerators in Israel
In addition to the financial aid granted by the IIA to eligible startups, incubator and accelerator programs provide startups with significant tools to enhance their products and services. Incubator and accelerator programs offer valuable assistance, including a supportive infrastructure, mentoring by industry experts, and the necessary training required for new startups to further enhance their development. A significant difference between incubators and accelerators is that accelerators are intended to accelerate the development of startups within a short time frame. In contrast, incubators operate within more extended timeframes -approximately 24 months on average. As such, they focus more on the initial phases of startups and aim to guide startups through their preliminary stages of development.
Incubators
The support of incubators encompasses market penetration, legal consultation, laboratory guidance, and technological development. Such incubators are located throughout Israel, advancing fields like biotechnology, aerospace, life sciences, and cybersecurity. In Israel, incubators operate through the support of the IIA, which contributes 85% of the financing received by startups through the respective incubators. It is important to point out that any grant received by the IIA, including through incubator programs, is subject to the Law for Encouragement of Industrial Research and Development. This law includes provisions that restrict companies' ability to transfer IP or manufacturing overseas without the IIA's consent. It is essential for startups to be aware of such restrictions, and to contemplate their applicability in light of the startups' business strategy, prior to accepting such grants.
Accelerators
In contrast to the governmental support incubators enjoy, in general, accelerators do not receive financial aid from the Israeli government. Accelerators are used as a tool to expedite startup development by giving investors the chance to discover startups in their early stages and to then aid in their rapid growth. The accelerator program is also beneficial for the startups themselves, as such startups are able to take full advantage of investors' experience and know-how. Currently, there are approximately 90 accelerator programs in Israel.
These programs can differ substantially with regard to their framework and engagement terms. It is therefore prudent for startups to research and take the time to fully understand the specific terms and itineraries these programs offer, prior to engaging with them, as this will affect their future development and the likelihood of securing future investments following the completion of the accelerator program. 
Source: barlaw.co.il
July 25, 2017
Barnea & Co. represented Industries Centers EOD in the acquisition of control by US company ADM
The acquisition of control by US company ADM of Israeli company Industries Centers EOD—which imports and markets animal feed, processes seeds, and stores emergency inventory for the state—has been completed. The company was represented by Advs. Micky Barnea, Yuval Lazi, Ilan Blumenfeld, Daniel Lorber, Sagi Gross, and Daniel Kleinman.