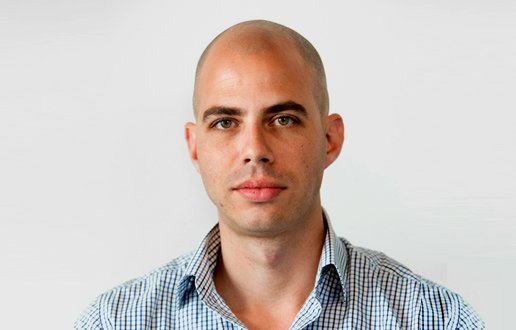 Electra City Tower
58 Harakevet St.
Tel Aviv
6777016
Asaf Shalev
Asaf provides legal counsel to various corporations, private investors and entrepreneurs with respect to corporate and commercial law, including finance transactions, capital raising, investments, mergers and acquisitions, incorporation and a wide variety of commercial transactions, as well as day-to-day corporate matters. 
Asaf's extensive experience and knowledge allow him to provide legal opinions and to formulate commercial agreements in various fields such as founders agreements, cooperative agreements, service agreements, distribution agreements, franchise agreements, sales, manufacturing and supply agreements, loan and securities agreements, R&D agreements, and more.
Asaf has considerable experience in the field of non-profit organizations (associations, public benefit companies), and provides counseling for especially large non-profit organizations with substantial financial budgets, as well as smaller non-profit organizations traditionally belonging to the third sector in the field of education, community, welfare, culture and more, including counseling of the management of such organizations in their day-to day actions and activities in the specific framework of which they operate.
Asaf offers counsel prior to the actual establishment stage of such non-profit organizations in order to obtain the desired operation by the client and thereafter draft the specific charter documents required for such entities, including assistance with respect to the procedures that will ensure the granting of certification of proper management and certification of a public institution with regard to contributions according to the tax law.
Asaf advises employers in all matters related to labor law, including employment contracts, employee compensation plans, agreements with subcontractors and confidentiality and non-competition arrangements.
Asaf also has experience in guiding and advising clients from the private sector in the field of environmental law enabling them to deal effectively with compliance, regulatory and liability issues, including preparing legal opinions, handling in matters of water pollution, ground pollution, waste water, waste electrical and electronic equipment, recycling, business licensing, and more.
Education:
University of Haifa - LL.B., BA (Asian Studies); 2007

Admission:
Member of the Israel Bar Association since 2008

News and updates - Asaf Shalev:
February 18, 2018
Terminating an Ongoing Transaction Puts an End to Advertisements
On February 2018, the Knesset passed Amendment 66 to the Communications Law. The legislative amendment, colloquially known as "the Spam Law", prescribes that when an ongoing transaction is terminated, a dealer will be prevented from continuing to send advertisements to the former customer, even without the consumer being required to send notice that he is opting out.
February 11, 2018
Smart City – Israel's Innovative Technologies
The future is here and Israel's innovative Smart City technologies are creating a pathway for the nation as well as the world. Central to this crucial development is a remarkable collaboration between the private sector and the government.
Creating Successful Building Blocks
A Smart City is more than a collection of improved delivery systems impacting services in a better, more efficient way. In reality, it is the epicenter for digital connectivity that seamlessly aligns itself with nearly every aspect of human contact. It is a creative digital system that allows small municipalities, large metropolitan areas, business startups, and mega-sized national and international firms to procure and deliver immediate accessibility effectively and efficiently.
Developing the building blocks for the system begins with a coordinated financial commitment and a development of standards to guide cities in their creation of and transformation into functional Smart Cities. Essential to this development is the offering of basic assistance in providing and maintaining websites and necessary social networks. In Israel, the Digital Israel Bureau will develop crucial customer relationship management systems as well as the necessary apps to allow for their functionality and operation.
Business Startups' Key to Smart City Innovation
Smart City development by the Israeli government includes its firm support for startups and companies to bid on creative ways to address cities' problems via Smart City tenders. These officials are justifiably betting that startups can join alongside traditional big companies and offer successful innovation, as well as scale this innovation to meet small, medium-sized, or large municipalities' needs.
Cyber Security a Smart City Goal
One of the primary goals of a Smart City platform is to ensure a city's security. The replacement of antiquated approaches to protecting municipalities, businesses, utilities, and citizens is of primary concern. Cyber companies are working hand-in-hand with officials in addressing these needs and protecting against possible vulnerabilities that could compromise security.
The Private Sector's Role
The private sector is also an essential partner in the development of Smart City technologies. For instance, Israel's largest telecoms group, Bezeq, plays a key role. Bezeq is investing millions to create systems for municipalities that use the Internet to operate street lighting, pollution controls, and even trash collection. In addition, Bezeq is partnering with similar international telecom firms to create an innovative Smart City internet technology infrastructure.
Smart City's International Appeal
Many nations have been watching the growth of Israel's Smart City innovative technologies and are requesting assistance in developing their own. Cities in Brazil, India, and even East Africa have all sought out Israel's expertise. 
Source: barlaw.co.il
January 24, 2018
State Comptroller's Report on the Financing of Political Parties
The State Comptroller, Judge Joseph Shapira (retired), published an audit report on the financing of political parties in relation to parliamentary parties in the 20th Knesset for the period from April 2015 until year-end 2016.