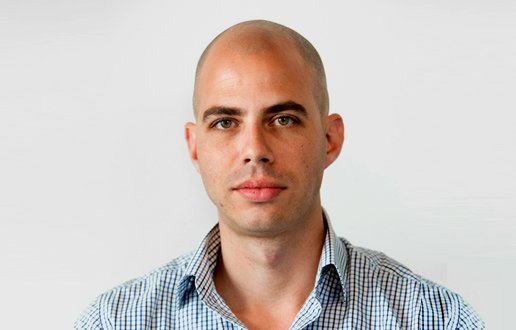 Electra City Tower
58 Harakevet St.
Tel Aviv
6777016
Asaf Shalev
Asaf provides legal counsel to various corporations, private investors and entrepreneurs with respect to corporate and commercial law, including finance transactions, capital raising, investments, mergers and acquisitions, incorporation and a wide variety of commercial transactions, as well as day-to-day corporate matters. 
Asaf's extensive experience and knowledge allow him to provide legal opinions and to formulate commercial agreements in various fields such as founders agreements, cooperative agreements, service agreements, distribution agreements, franchise agreements, sales, manufacturing and supply agreements, loan and securities agreements, R&D agreements, and more.
Asaf has considerable experience in the field of non-profit organizations (associations, public benefit companies), and provides counseling for especially large non-profit organizations with substantial financial budgets, as well as smaller non-profit organizations traditionally belonging to the third sector in the field of education, community, welfare, culture and more, including counseling of the management of such organizations in their day-to day actions and activities in the specific framework of which they operate.
Asaf offers counsel prior to the actual establishment stage of such non-profit organizations in order to obtain the desired operation by the client and thereafter draft the specific charter documents required for such entities, including assistance with respect to the procedures that will ensure the granting of certification of proper management and certification of a public institution with regard to contributions according to the tax law.
Asaf advises employers in all matters related to labor law, including employment contracts, employee compensation plans, agreements with subcontractors and confidentiality and non-competition arrangements.
Asaf also has experience in guiding and advising clients from the private sector in the field of environmental law enabling them to deal effectively with compliance, regulatory and liability issues, including preparing legal opinions, handling in matters of water pollution, ground pollution, waste water, waste electrical and electronic equipment, recycling, business licensing, and more.
Education:
University of Haifa - LL.B., BA (Asian Studies); 2007

Admission:
Member of the Israel Bar Association since 2008

News and updates - Asaf Shalev:
October 10, 2017
Ministry of Economics and Industry Seeks to Impose Restrictions on Telemarketing
The Ministry of Economics and Industry recently published a draft bill for an amendment to the Consumer Protection Law. This draft bill proposes placing restrictions on telemarketing.
September 28, 2017
Revision of the Regulations Requiring Websites and Applications to be Accessible for People with Disabilities
The Knesset Labor, Welfare and Health Committee recently approved a comprehensive revision of Regulation 35 of the Accessibility to Online Services Regulations under the Equal Rights for People with Disabilities Regulations (Service Accessibility Adjustments), 2013.
June 29, 2017
Adv. Asaf Shalev to lecture at the Startau Entrepreneurship Course
Adv. Asaf Shalev will lecture today on the topics of founders agreements and IP at the Entrepreneurship Course of Startau, Tel Aviv University Entrepreneurship Center.