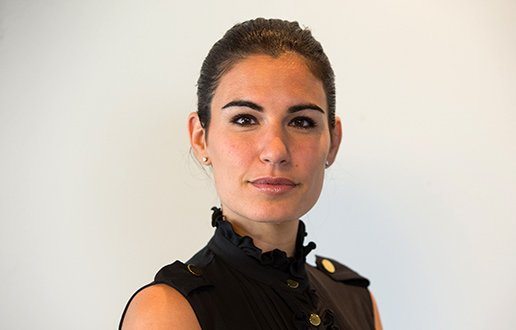 Electra City Tower
58 Harekevet St.
Tel Aviv
6777016

Ariella Dreyfuss
Ariella, originally from England, advises local and international entrepreneurs, private and public companies, start-ups, corporate ventures, private equity and venture capital funds.
Ariella's clients engaged in a wide range of high tech activities, including, life sciences, medical devices, digital health, block chain, IOT, financial services, cyber security, as well as low-tech industries.
Ariella skillfully guides her clients in drafting and negotiating multi-layered corporate and commercial agreements, including establishing strategic partnerships, raising capital, complex cross-border mergers and share and asset acquisitions, as well as distribution, franchise, licensing and manufacturing agreements – all the while considering each client's unique commercial concerns.
Ariella also has extensive experience in advising on healthcare matters, including clinical trials, regulatory issues (data protection, registration, reimbursement and licenses) and manufacturing, distribution, licensing and supply agreements. 
Prior to joining Barnea, she served as a research assistant to Professor Daphne Barak-Erez (current Supreme Court Justice) and as a foreign clerk to former Supreme Court President Dorit Beinisch.
Ariella was ranked as a leading lawyer in the M&A field in the prestigious IFLR1000 rankings for 2020.
Education:
University of Birmingham, England (LL.B Hons.), 2005

Admission:
Member of Israel Bar Association since 2008

News and updates - Ariella Dreyfuss:
September 15, 2019
Barnea Represented CryoLife in a Strategic Transaction with the Israeli Medtech Startup Endospan
Our firm represented CryoLife in a strategic transaction with Israel-based endovascular stent graft system developer Endospan. The transaction involved an option to purchase Endospan for up to USD 450 million in the future, together with an exclusive distribution arrangement and USD 15 million in secured debt financing.
August 4, 2019
Ariella Lectures at Hebrew University's TIP 2019 International Summer Program
Adv. Ariella Dreyfuss lectured today to participants of Hebrew University's International Transdisciplinary Innovation program on the first legal steps of launching an initiative.
July 18, 2019
Barnea Representing Azrieli Group in Equity Investment in Compass Datacenters LLC.
Our firm is representing Azrieli Group in its equity investment in Compass Datacenters LLC., a company engaged in the commercialization of hyperscale data centers in North America. This acquisition is part of Azrieli Group's overall expansion into real estate in the international arena.