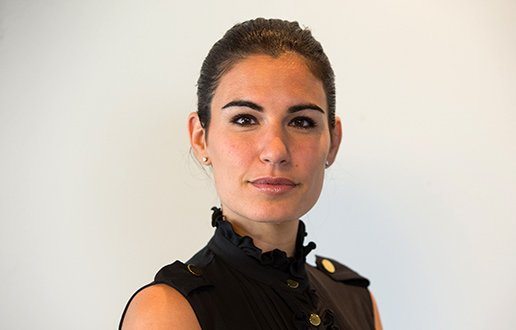 Electra City Tower
58 Harekevet St.
Tel Aviv
6777016

Ariella Dreyfuss
Ariella, originally from England, advises local and international entrepreneurs, private and public companies, start-ups, corporate ventures, private equity and venture capital funds.
Ariella's clients engaged in a wide range of high tech activities, including, life sciences, medical devices, digital health, block chain, IOT, financial services, cyber security, as well as low-tech industries.
Ariella skillfully guides her clients in drafting and negotiating multi-layered corporate and commercial agreements, including establishing strategic partnerships, raising capital, complex cross-border mergers and share and asset acquisitions, as well as distribution, franchise, licensing and manufacturing agreements – all the while considering each client's unique commercial concerns.
Ariella also has extensive experience in advising on healthcare matters, including clinical trials, regulatory issues (data protection, registration, reimbursement and licenses) and manufacturing, distribution, licensing and supply agreements. 
Prior to joining Barnea, she served as a research assistant to Professor Daphne Barak-Erez (current Supreme Court Justice) and as a foreign clerk to former Supreme Court President Dorit Beinisch.
Education:
University of Birmingham, England (LL.B Hons.), 2005

Admission:
Member of Israel Bar Association since 2008

News and updates - Ariella Dreyfuss:
June 3, 2019
Barnea Represented Johnson & Johnson Innovation in an Investment Round in Techsomed
Micky Barnea, Ariella Dreyfuss, Itay Gura, Mayer Winkler, and Ido Freund represented Johnson & Johnson Innovation in an investment round in the Israeli medtech startup Techsomed Medical Technologies Ltd. Founded in 2012, Techsomed has developed an image analysis system that helps track tissue response to thermal ablation, the process of destroying tumors using extreme heat or cold. Techsomed intends to use the funding toward receiving regulatory approval in the US, Europe, and Japan.
JJDC led the company's current round of financing, which included both former and new investors, such as Screen Holdings, the Alfred Mann Institute at the Technion (AMIT), NextLeap Ventures, and Axil Capital.
April 29, 2019
2019: The Rise of Femtech
It's no secret that we live in a world designed predominantly for men, a recent illustration being NASA's cancellation of the first all-female spacewalk (it didn't have the right size space suit to accommodate the second female astronaut). Luckily, however, there is a small army who are moving the needle. These entrepreneurs and investors are engaged in femtech – the research and development of tech products and services intended to address women's health. Yet femtech is still in its relative infancy and it faces an uphill battle.
The Money Men
The common formula for a startup pitch is to explain the "pain" and then offer the solution. A good pitching tip is to wait for the nod, the perceptible dip of the head from the venture capitalists that signals they personally identify with the problem, they get it; and only then proceed with describing the product. But with men dominating the VC market, femtech entrepreneurs are at a serious disadvantage.
The subject matter itself, female sexual health, menstruation, incontinence, fertility, breast feeding and menopause, is still somewhat taboo and may render the most well intended male venture capitalists, flushed and uncomfortable, hesitant to ask further questions. While on the other side, I imagine that pitching a new menstrual device to a testosterone-filled room can be equally awkward.
The general lack of understanding of women's needs was highlighted beautifully by Lisa Gualtieri, founder of RecycleHealth, in her tweet:
Man: "I don't see why anyone needs a @fitbit when smartphones track activity."
Woman: "Most women's clothes don't have pockets."
With just around 6% of all decision-makers at U.S. venture capital firms being female, it is not surprising that it is difficult to secure funding for women's issues.
The good news is the tide is turning. In the past three years, an estimated $1 billion has been invested in women's health technology, and according to Pitchbook, femtech raised $650 million in VC funding last year alone and $241 million so far this year. We have also seen the creation of Astarte Ventures, the first venture fund dedicated exclusively to the health and wellbeing of women and children, and the Portfolia femtech fund. 
Female Entrepreneurs
Not only investors, but also founders, devote their attention to problems that they personally understand and have experienced. Tania Boler, CEO of Elvie, developed an app-connected Kegel tracker to help women strengthen their pelvic floor with real-time biofeedback. She explained that despite working in women's health for over 15 years, it was only once she became pregnant that she realized many women's health issues were not spoken about. In other words, healthcare experience may not be enough to grow femtech, personal experience is the more relevant driving force.
The conclusion being that if we want to improve the health of around 50% of the global population, we need to support female entrepreneurs. Of course there are exceptions, an example being Glow, a period- and ovulation-tracking app founded by PayPal cofounder Max Levchin. It also goes without saying that we should not limit female entrepreneurs to the field of femtech.
In Israel only around 8% of startups are led by women, and during 2017-2018 the percentage of applications submitted by female entrepreneurs to the Israel Innovation Authority (the government body that funds and supports hi-tech research and development in Israel) for its Early Stage Incentive Program, was a mere 10% of the total applications. Recent data also shows that only approximately 10% of investor funding in the EU goes to female led ventures. This doesn't paint a positive picture.
There are accelerators, incubators and mentoring programs (she codes, Women Who Tech, SheStarts etc.) seeking to address this problem of female underrepresentation in tech in general. The Israel Innovation Authority is also launching a designated incentive program for female-led startup initiatives, with research and development grants of up to 75% of the company's R&D funding in the first year (capped at NIS 2.5 million), and 70% of R&D funding in the second year (capped at NIS 4.5 million). Hopefully as the women in tech ecosystem grows, it will bolster femtech by supporting women - the main identifiers of the femtech "pain" - and begin to break down the taboos around female health.
In femtech there have also been direct developments, globally with the birth of the Femtech Collective, a network of over 500 innovators and investors and professionals in the space, and locally, with the EVE femtech hub - aimed at promoting femtech in Israel.
Legal Landscape
As femtech is essentially a sub-sect of medtech, the many challenges faced by medtech entrepreneurs are similarly felt by femtech entrepreneurs. The legal landscape is a prominent one - product certifications, licenses and approvals, privacy and data protection regulations including HIPAA compliance, insurance reimbursement etc., it is a difficult terrain to navigate. Yet new ground is being broken. The Natural Cycles mobile contraception app made history when it became the first app to receive CE approval as a medical device in 2017, and then again in 2018 when it received approval from the FDA as a contraceptive, the first time the FDA certified an app in such manner.
Bringing a femtech product to market is not an easy feat, and for that I sincerely applaud the entrepreneurs (women and men) who have succeeded in doing so to date. Femtech is predicted to be worth $50 billion by 2025, so despite the many challenges, there are also a plethora of opportunities for entrepreneurs and investors alike, in what is far from a niche sector.
Source: barlaw.co.il
February 11, 2019
M&A in Israel Guide 2019
Advs. Micky Barnea and Ariella Dreyfuss of the firm's Corporate Department provided a snapshot of merger and acquisition law in Israel, as published by Lexology.