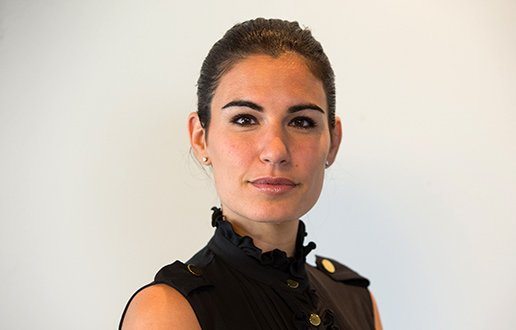 Electra City Tower
58 Harekevet St.
Tel Aviv
6777016

Ariella Dreyfuss
Ariella, originally from England, advises international and Israeli entrepreneurs and companies engaged in a wide range of high tech activities, including, communications, life sciences, medical devices, internet, financial services and advertising. 
Ariella advises international and local entrepreneurs, private and public companies, and private equity and venture capital funds on all aspects of corporate and commercial law. 
From incorporation through to an exit, Ariella skilfully guides her clients in drafting and negotiating multi-layered corporate and commercial agreements, establishing strategic partnerships, raising capital, and concluding complex cross-border mergers and acquisitions—all the while considering each client's unique commercial concerns.
Ariella also has extensive experience in accompanying companies and entrepreneurs requiring legal counsel on healthcare matters. She advises on regulatory issues, clinical trial regulations, practices and agreements, and data protection laws. 
Originally from England, Ariella has lived in Israel since 2005. Prior to joining Barnea, she served as a research assistant to Professor Daphne Barak-Erez (current Supreme Court Justice) and as a foreign clerk to former Supreme Court President Dorit Beinisch.
Ariella has been endorsed by the prestigious ranking guide Chambers & Partners as one of Israel's leading lawyers in the field of Corporate/M&A High-Tech (Chambers Global 2016–2017).
Education:
University of Birmingham, England (LL.B Hons.), 2005

Admission:
Member of Israel Bar Association since 2008

News and updates - Ariella Dreyfuss:
August 8, 2018
Female Lawyers Leading M&A Transactions for High-Tech Companies
Adv. Ariella Dreyfuss is featured in an article on TheMarker about female lawyers who have led merger and acquisition transactions for high-tech companies. Ariella is mentioned as the partner who led the Viola Private Equity investment in SimilarWeb.
July 30, 2018
Barnea Represented JJDC as the Lead Investor in OrthoSpin Ltd.
Our firm represented the US pharmaceutical and medical devices company Johnson & Johnson Development Corporation (JJDC) in a USD 3 million lead investment round in OrthoSpin Ltd. OrthoSpin is an Israeli-based startup that provides smart robotic external fixation systems.
May 9, 2018
Barnea Represented ADM Capital in Investment in Israeli Startup Rootility
Barnea represented ADM Capital, a UK-based investment fund, in an investment round in the Israeli plant-breeding startup Rootility.