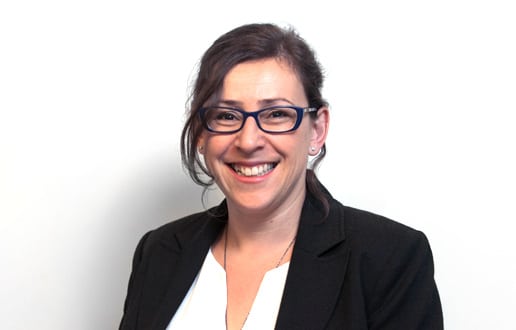 Electra City Tower
58 Harakevet St.
Tel Aviv
6777016
Anat Even-Chen
Anat has vast experience in providing legal advice with respect to financial sector regulation. Anat focuses on advising Fin-Tech and Reg-Tech start-ups and companies on all regulatory aspects of their business activity, their interaction with the regulator, preparing legal opinions, advising in the process of the passing of new legislation, etc.
As an integral part of Anat's technology practice, she advises clients on issues related to cyber protection and privacy laws applicable to their business models, including the cross border aspects of their activities.
In addition, Anat's practice extends to advice on competition and anti-trust aspects of clients' business activities and she represents clients before the Israeli Antitrust Authority and the Antitrust Tribunal.
Anat also provides legal advice regarding aspects of healthcare regulation, including privacy regulation, aspects of pharmaceuticals' and medical device sales and registration, cooperation with regulated entities on R&D and experimentation.
Before joining Barnea, Anat was an associate in the Antitrust Department of a prominent law firm and provided counsel to clients in the areas of Tender Law and Government Procurement.
Anat served as a senior law clerk to Justice Ron Sokol in the Haifa District Court.
Education:
New York University (LL.M), 2010

Tel Aviv University (LL.M), 2008

Haifa University (LL.B, Cum Laude, B.A Economics), 2005

Admission:
Member of Israel Bar Association since 2006

News and updates - Anat Even-Chen:
July 1, 2020
Israel – How Your Business Can Avoid the Dramatic Increase in Accessibility Class Actions
Recently, there has been a dramatic increase in the enforcement of accessibility issues in Israel. More and more companies are facing requests for certification of class action suits for failing to make services accessible to people with disabilities. Such proceedings, exempt from court fees, are initiated by lead plaintiffs against big and small organizations, from both the private and public sectors.
June 23, 2020
Companies' Collection of Personal Data – an Interview with Anat Even-Chen
Globes has published a comprehensive article on technology solutions relating to the relationship between property lenders and tenants. Anat was interviewed as part of the article about the privacy of such platforms' users. Anat cited Airbnb's case as an example. The company finally agreed, after years of discussions, to hand over host data to New York City. Anat stressed that private individuals should be aware that their information can be collected and that data collection is much easier now than ever before.
May 20, 2020
Doing Business in Israel – Practical Law
This year, we were once again responsible for preparing the QA guide on doing business in Israel for the Practical Law website. The guide provides an overview of recent key developments that have affected doing business in Israel, including the legal system, foreign investment, employment, tax, competition, privacy, IP, etc.