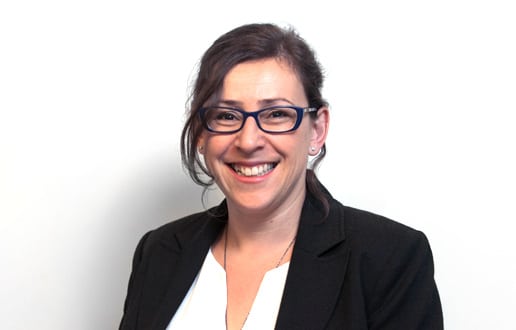 Electra City Tower
58 Harakevet St.
Tel Aviv
6777016
Anat Even-Chen
Anat has vast experience in providing legal advice with respect to financial sector regulation. Anat focuses on advising Fin-Tech and Reg-Tech start-ups and companies on all regulatory aspects of their business activity, their interaction with the regulator, preparing legal opinions, advising in the process of the passing of new legislation, etc.
As an integral part of Anat's technology practice, she advises clients on issues related to cyber protection and privacy laws applicable to their business models, including the cross border aspects of their activities.
In addition, Anat's practice extends to advice on competition and anti-trust aspects of clients' business activities and she represents clients before the Israeli Antitrust Authority and the Antitrust Tribunal.
Anat also provides legal advice regarding aspects of healthcare regulation, including privacy regulation, aspects of pharmaceuticals' and medical device sales and registration, cooperation with regulated entities on R&D and experimentation.
Before joining Barnea, Anat was an associate in the Antitrust Department of a prominent law firm and provided counsel to clients in the areas of Tender Law and Government Procurement.
Anat served as a senior law clerk to Justice Ron Sokol in the Haifa District Court.
Education:
Haifa University (LL.B, Cum Laude, B.A Economics), 2005

Tel Aviv University (LL.M), 2008

New York University (LL.M), 2010

Admission:
Member of Israel Bar Association since 2006

News and updates - Anat Even-Chen:
September 17, 2018
Israel's Innovation Authority Issues New Know-How Licensing Rules for Multinational Corporations
Israel's Innovation Authority (the IIA, formerly the Office of the Chief Scientist) has issued new rules regarding the licensing of IIA-funded know-how for use by multinational corporations outside of Israel.
August 13, 2018
Increasing Privacy Protection Enforcement
Over the last few days, the Privacy Protection Authority has begun sending in-depth questionnaires to various business entities for the purpose of examining these entities' compliance with the Privacy Protection Regulations (Data Security) that came into effect on May 8, 2018.
July 26, 2018
P2P Lending Platforms Will Be Allowed to Provide Loans from Their Nostro Accounts
In July 2018, the Commissioner of the Capital Market, Insurance and Savings Authority published draft guidelines that will enable P2P lending platform operators to operate a system that offers loans from their own nostro accounts.