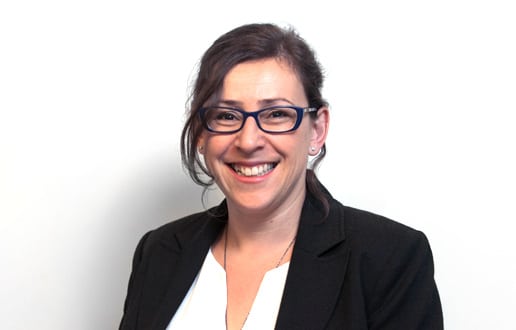 Electra City Tower
58 Harakevet St.
Tel Aviv
6777016
Anat Even-Chen
Anat has vast experience in providing legal advice with respect to financial sector regulation. Anat focuses on advising Fin-Tech and Reg-Tech start-ups and companies on all regulatory aspects of their business activity, their interaction with the regulator, preparing legal opinions, advising in the process of the passing of new legislation, etc.
As an integral part of Anat's technology practice, she advises clients on issues related to cyber protection and privacy laws applicable to their business models, including the cross border aspects of their activities.
In addition, Anat's practice extends to advice on competition and anti-trust aspects of clients' business activities and she represents clients before the Israeli Antitrust Authority and the Antitrust Tribunal.
Anat also provides legal advice regarding aspects of healthcare regulation, including privacy regulation, aspects of pharmaceuticals' and medical device sales and registration, cooperation with regulated entities on R&D and experimentation.
Before joining Barnea, Anat was an associate in the Antitrust Department of a prominent law firm and provided counsel to clients in the areas of Tender Law and Government Procurement.
Anat served as a senior law clerk to Justice Ron Sokol in the Haifa District Court.
Education:
New York University (LL.M), 2010

Tel Aviv University (LL.M), 2008

Haifa University (LL.B, Cum Laude, B.A Economics), 2005

Admission:
Member of Israel Bar Association since 2006

News and updates - Anat Even-Chen:
December 4, 2019
What You Should Know before Launching a Website or App
When a company is looking to start operating online via a website or an app, it must ensure its relationship with its users is defined not only from a marketing point of view but also from a legal perspective.
Therefore, if you intend to launch a website or an app, or already have one, you should dedicate time to writing terms of use and a privacy policy. Here's how to do it right.
Terms of use function as the online version of a contract and include the commercial terms between the parties. They provide a host of defenses to the site operator against actions that may harm it.
A privacy policy is intended to provide users with the disclosure required by law and thus give the site owner or app the ability to use the information it collects.
All this is accompanied by the cookies policy, which from the privacy perspective, is the next hot thing, currently being deliberated by European regulators.
Preparing these documents in advance ensures they adequately serve the interests of the website operator, as well as reduce the legal exposures that can result from actions that violate various laws. In this video, you will learn the main things to include in these documents.
Source: barlaw.co.il
November 19, 2019
Event: The Future of Money Transfers
Our firm hosted today ACC members for a seminar on money transfers. Dr. Zvi Gabbay reviewed the regulations and guidelines that exist today in Israel and around the world on the handling of money transfers. In addition, we conducted a panel discussion addressing the challenges and opportunities facing businesses who need to know how to solve problems that may arise. Participating in the panel were Anat Even-Chen, our regulation expert; Doron Cohen, CEO of Covercy; Idit Froim, General Counsel of Colu; Yitz Raab, Managing Partner of Tzur Management; Rami Sasson, Chief Compliance Officer of Discount Bank; and Ronen Siman-Tov, CTO of IBM Blockchain World Wire.
November 18, 2019
Israel's Attorney General Guideline to Advance Transition to Digital Services in Government Ministries
In October 2019, Israel's Attorney General published a detailed guideline document addressed to the legal counsels of various government ministries.