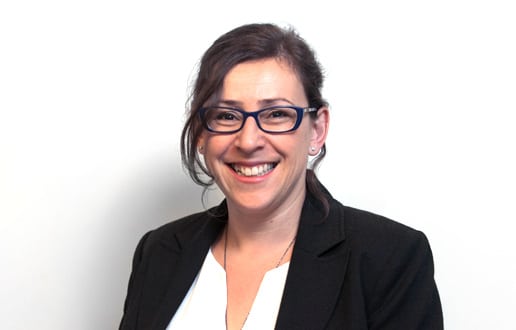 Electra City Tower
58 Harakevet St.
Tel Aviv
6777016
Anat Even-Chen
Anat leads the regulation practice at Barnea, providing legal counsel to local and international clients on all regulatory issues.
Anat helps organizations operating in Israel to meet various regulatory requirements, whether regarding financial regulation, privacy issues and information security, regulation in the gas field, antitrust, life sciences, and Israel Innovation Authority grants.
In the financial regulation field, Anat focuses on guiding Fintech and Regtech companies on all the regulatory aspects of their business activity. She counsels during interactions with the regulator, prepares legal opinions, advises on legislative and regulatory initiatives, etc.
In the cyber and data protection field, Anat accompanies companies in implementing local and European regulatory requirements. She advises on various privacy issues regarding customers and suppliers, manages database registration, and represents clients dealing with cyber data breaches before the  Privacy Protection Authority.
Anat also counsels companies setting up Internet ventures on all the various regulatory aspects their operations entail.
Anat advises clients in the field of competition and antitrust, and represents them in proceedings before the Competition Commissioner, on issues related to mergers, restrictive arrangements, monopolistic activities, etc.
Education:
New York University LL.M. 2010

Tel Aviv University LL.M. 2008

Haifa University LL.B. Cum Laude, B.A Economics 2005

Admission:
Member of Israel Bar Association since 2006

News and updates - Anat Even-Chen:
September 7, 2020
Cyber Attack on Tower Semiconductor: What is the Effect on the Company's Activity?
Tower identified a cyber attack on its systems and released a statement saying it had taken measures to prevent the event's further development. Yuval Lazi and Anat Even Chen, partners from our firm that represent companies dealing with cyber breaches, were interviewed by Globes on the matter. They explained the attack's impact on the company, the company's different alternatives of how now to respond, and when and if a company should report a cyber attack.
July 29, 2020
Privacy Evolution: Europe v. Israel
A July decision by the Court of Justice of the European Union has established that in light of the fact the United States does not respect the privacy of its citizens in accordance with EU standards, the Privacy Shield mechanism allowing for personal data transfers between Europe and the US can no longer be relied upon. At the same time, in Israel, the Ministry of Justice has published a memorandum that constitutes the first step in adjusting existing law to the digital age.
July 14, 2020
Does Covid-19 Void Contracts?
The inter-ministerial team assembled to examine the consequences of the Covid-19 crisis on contractual agreements has recently published its recommendations.