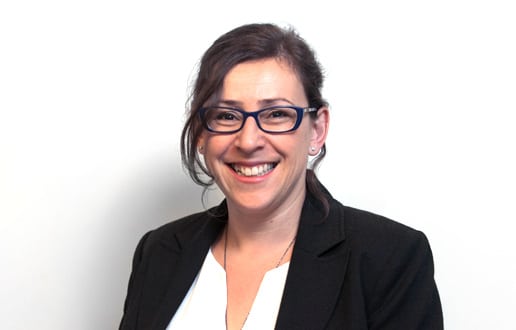 Electra City Tower
58 Harakevet St.
Tel Aviv
6777016
Anat Even-Chen
Anat leads the regulation practice at Barnea, providing legal counsel to local and international clients on all regulatory issues.
Anat helps organizations operating in Israel to meet various regulatory requirements, whether regarding financial regulation, privacy issues and information security, regulation in the gas field, antitrust, life sciences, and Israel Innovation Authority grants.
In the financial regulation field, Anat focuses on guiding Fintech and Regtech companies on all the regulatory aspects of their business activity. She counsels during interactions with the regulator, prepares legal opinions, advises on legislative and regulatory initiatives, etc.
In the cyber and data protection field, Anat accompanies companies in implementing local and European regulatory requirements. She advises on various privacy issues regarding customers and suppliers, manages database registration, and represents clients dealing with cyber data breaches before the  Privacy Protection Authority.
Anat also counsels companies setting up Internet ventures on all the various regulatory aspects their operations entail.
Anat advises clients in the field of competition and antitrust, and represents them in proceedings before the Competition Commissioner, on issues related to mergers, restrictive arrangements, monopolistic activities, etc.
Education:
New York University LL.M. 2010
Tel Aviv University LL.M. 2008
Haifa University LL.B. Cum Laude, B.A Economics 2005
Admission:
Member of Israel Bar Association since 2006
News and updates - Anat Even-Chen:
January 5, 2021
Globes Conference: Cyber in 2021
Adv. Anat Even-Chen participated in Globes' "Material for Thought" conference on the cyber industry. Anat was featured on a panel about the effects of a cyber crisis on an organization, where she discussed how companies should prepare for upcoming challenges in 2021 in this field.
December 29, 2020
Epidemiological Investigations and Privacy Protection
Israel's Privacy Protection Authority published its guidelines and emphases for protecting the privacy of individuals when conducting COVID-19 epidemiological investigations in workplaces.
December 14, 2020
New Rules on Consumer Credit Marketing and Management
The Bank of Israel recently issued new rules on marketing and credit management. The purpose of the new rules is to prevent credit risks not tailored for the customer. They include restrictions on aggressive marketing and granting certain clients credit.