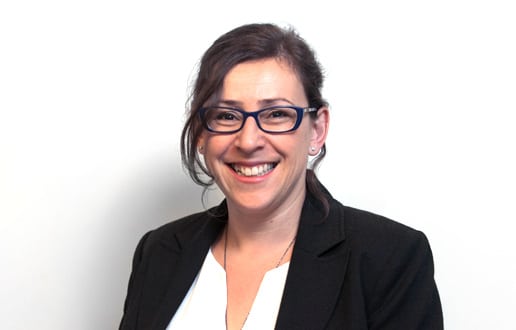 Electra City Tower
58 Harakevet St.
Tel Aviv
6777016
Anat Even-Chen
Anat has vast experience in providing legal advice with respect to financial sector regulation. Anat focuses on advising Fin-Tech and Reg-Tech start-ups and companies on all regulatory aspects of their business activity, their interaction with the regulator, preparing legal opinions, advising in the process of the passing of new legislation, etc.
As an integral part of Anat's technology practice, she advises clients on issues related to cyber protection and privacy laws applicable to their business models, including the cross border aspects of their activities.
In addition, Anat's practice extends to advice on competition and anti-trust aspects of clients' business activities and she represents clients before the Israeli Antitrust Authority and the Antitrust Tribunal.
Anat also provides legal advice regarding aspects of healthcare regulation, including privacy regulation, aspects of pharmaceuticals' and medical device sales and registration, cooperation with regulated entities on R&D and experimentation.
Before joining Barnea, Anat was an associate in the Antitrust Department of a prominent law firm and provided counsel to clients in the areas of Tender Law and Government Procurement.
Anat served as a senior law clerk to Justice Ron Sokol in the Haifa District Court.
Education:
New York University (LL.M), 2010

Tel Aviv University (LL.M), 2008

Haifa University (LL.B, Cum Laude, B.A Economics), 2005

Admission:
Member of Israel Bar Association since 2006

News and updates - Anat Even-Chen:
January 22, 2019
Event Invite: The Legal Advisor's Role When Dealing with a Company in Crisis
Together with the Association of Corporate Counsels, we are holding on February 6th a seminar on the legal advisor's role when a company is in crisis. The seminar will feature a simulation of a multi-crisis event, with participants focusing on managing the crisis opposite regulators, media, business partners, and employees.
January 8, 2019
Amendment to the Israeli Restrictive Trade Practices Law
On January 1, 2019, Israel's parliament approved an amendment to the Restrictive Trade Practices Law. This amendment seeks to deepen and focus the Antitrust Authority's efforts to prevent activities posing potential harm to competition and to the public.
January 1, 2019
Amendment to Hazardous Drugs Ordinance Promotes Regulation in Cannabis Market
On December 25, 2018, the Israeli parliament approved the second and third readings of an amendment to the Hazardous Drugs Ordinance (Delegation of Supervisory and Enforcement Authorities Relating to Cannabis for Medicinal and Research Purposes).