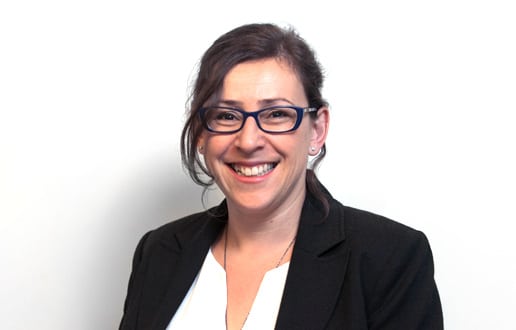 Electra City Tower
58 Harakevet St.
Tel Aviv
6777016
Anat Even-Chen
Anat has vast experience in providing legal advice with respect to financial sector regulation. Anat focuses on advising Fin-Tech and Reg-Tech start-ups and companies on all regulatory aspects of their business activity, their interaction with the regulator, preparing legal opinions, advising in the process of the passing of new legislation, etc.
As an integral part of Anat's technology practice, she advises clients on issues related to cyber protection and privacy laws applicable to their business models, including the cross border aspects of their activities.
In addition, Anat's practice extends to advice on competition and anti-trust aspects of clients' business activities and she represents clients before the Israeli Antitrust Authority and the Antitrust Tribunal.
Anat also provides legal advice regarding aspects of healthcare regulation, including privacy regulation, aspects of pharmaceuticals' and medical device sales and registration, cooperation with regulated entities on R&D and experimentation.
Before joining Barnea, Anat was an associate in the Antitrust Department of a prominent law firm and provided counsel to clients in the areas of Tender Law and Government Procurement.
Anat served as a senior law clerk to Justice Ron Sokol in the Haifa District Court.
Education:
New York University (LL.M), 2010

Tel Aviv University (LL.M), 2008

Haifa University (LL.B, Cum Laude, B.A Economics), 2005

Admission:
Member of Israel Bar Association since 2006

News and updates - Anat Even-Chen:
March 20, 2019
Barnea Represented Danel Ltd. in the Acquisition of Levinger Group
Our firm represented Danel Ltd. in a deal to acquire 51% of Levinger Group. This marks a strategic move by Danel to expand into the private health field.
March 12, 2019
Hosting a Delegation of French Transport Companies
Our office hosted today a delegation of transport companies from the French government agency Business France. The delegation arrived in Israel for a series of meetings to gain familiarity with the local market.
March 10, 2019
How Phone Numbers Became a Dangerous Identification Device
Adv. Anat Even-Chen, our regulatory consulting partner, was interviewed by TheMarker on the growing reliance on phone numbers as a means of identity verification, a phenomenon that raises the risks associated with information security and privacy.
"In order to give access to certain sensitivity actions, a person is required to verify that he is the one who should have access, by three factors," explains Anat, "something you know (password for example), something you have (like a telephone), and something that is part of you (biometric finger identity, for example). Israeli financial entities will not invest in this sector without pressure from the regulator—pressure that currently does not exist. "