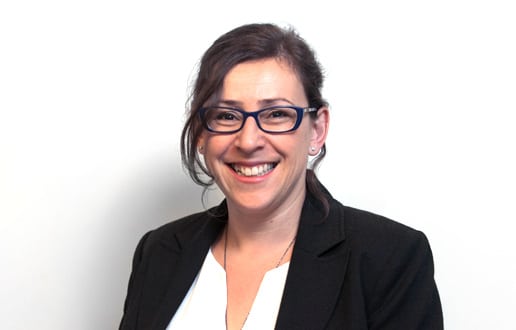 Electra City Tower
58 Harakevet St.
Tel Aviv
6777016
Anat Even-Chen
Anat has vast experience in providing legal advice with respect to financial sector regulation. Anat focuses on advising Fin-Tech and Reg-Tech start-ups and companies on all regulatory aspects of their business activity, their interaction with the regulator, preparing legal opinions, advising in the process of the passing of new legislation, etc.
As an integral part of Anat's technology practice, she advises clients on issues related to cyber protection and privacy laws applicable to their business models, including the cross border aspects of their activities.
In addition, Anat's practice extends to advice on competition and anti-trust aspects of clients' business activities and she represents clients before the Israeli Antitrust Authority and the Antitrust Tribunal.
Anat also provides legal advice regarding aspects of healthcare regulation, including privacy regulation, aspects of pharmaceuticals' and medical device sales and registration, cooperation with regulated entities on R&D and experimentation.
Before joining Barnea, Anat was an associate in the Antitrust Department of a prominent law firm and provided counsel to clients in the areas of Tender Law and Government Procurement.
Anat served as a senior law clerk to Justice Ron Sokol in the Haifa District Court.
Education:
New York University (LL.M), 2010

Tel Aviv University (LL.M), 2008

Haifa University (LL.B, Cum Laude, B.A Economics), 2005

Admission:
Member of Israel Bar Association since 2006

News and updates - Anat Even-Chen:
April 2, 2020
Israel: Extending Validity of Regulatory Approvals in Light of the Coronavirus Crisis
On March 25, 2020, emergency regulations were adopted in Israel that include, among other things, an extension of the validity of regulatory approvals that expire in the near future.
April 2, 2020
Israel Innovation Authority Updates for Companies and New Benefit Tracks
Due to the coronavirus pandemic, the Israel Innovation Authority (IIA) has issued a major easement for the companies it supports, in the manner in which payroll expenses for companies in the midst of carrying out approved plans will be recognized.
March 29, 2020
Coronavirus in Israel – Getting Your Business Seen as an Essential Service
Special coronavirus-related emergency regulations were promulgated in Israel on March 21, 2020, listing specific economic activities considered as essential that are allowed to operate with fewer limitations.