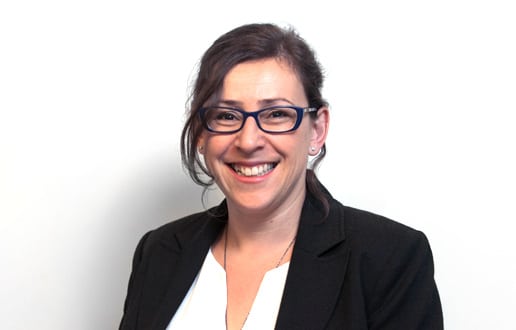 Electra City Tower
58 Harakevet St.
Tel Aviv
6777016
Anat Even-Chen
Anat has vast experience in providing legal advice with respect to financial sector regulation. Anat focuses on advising Fin-Tech and Reg-Tech start-ups and companies on all regulatory aspects of their business activity, their interaction with the regulator, preparing legal opinions, advising in the process of the passing of new legislation, etc.
As an integral part of Anat's technology practice, she advises clients on issues related to cyber protection and privacy laws applicable to their business models, including the cross border aspects of their activities.
In addition, Anat's practice extends to advice on competition and anti-trust aspects of clients' business activities and she represents clients before the Israeli Antitrust Authority and the Antitrust Tribunal.
Anat also provides legal advice regarding aspects of healthcare regulation, including privacy regulation, aspects of pharmaceuticals' and medical device sales and registration, cooperation with regulated entities on R&D and experimentation.
Before joining Barnea, Anat was an associate in the Antitrust Department of a prominent law firm and provided counsel to clients in the areas of Tender Law and Government Procurement.
Anat served as a senior law clerk to Justice Ron Sokol in the Haifa District Court.
Education:
New York University (LL.M), 2010

Tel Aviv University (LL.M), 2008

Haifa University (LL.B, Cum Laude, B.A Economics), 2005

Admission:
Member of Israel Bar Association since 2006

News and updates - Anat Even-Chen:
October 23, 2019
Innovation Authority Grants - What to Know in Advance?
The State of Israel is constantly pursuing ways to support innovation and is immensely occupied with encouraging and supporting entrepreneurship, which it considers the foundation of developing the local economy. To that end, the Israel Innovation Authority was established. It runs a series of programs that support entrepreneurs and companies in the various business stages.
These funding programs are highly appealing, as they allow entrepreneurs to receive funding for developing an idea, knowledge, or a product without being required to repay the funding received before the product is sold on the market.
The Authority offers a range of programs, some of which allow for funding at a very early stage (even as early as before the entrepreneurs have left their place of employment and incorporated the new business). Others offer support for research and development programs, even for large, established enterprises.
However, it is important to recognize the limitations the receipt of such funding from the Authority imposes upon a project. The primary limitation is the duty to keep intellectual property, knowledge, and manufacturing in Israel. In addition, an entrepreneur receiving funding from the Authority must meet certain operative and administrative aspects.
Funding from the Authority is another tool in the toolbox and it is important to explore how suited such support is to the needs of a particular project in its current stage. From our experience, projects that require a long and resource-rich development process until arrival on the market may greatly benefit from the different funding programs the Authority has to offer.
We have prepared for you a short infographic to illustrate the grant process and the issues that warrant attention.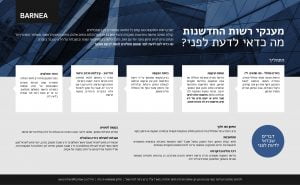 Source: barlaw.co.il
September 26, 2019
Risk Management and the Latest Word on KYC and Preventing International Money Laundering
Together with Clifford Chance, we held a workshop for compliance officers and risk management department staff at Discount Bank and Bank Leumi. The workshop included discussions on money laundering enforcement trends, banks' obligations, and how to manage risk and provide service.
September 24, 2019
Article: Powerful Regulation Is Not the Way to Build a Stable and Functioning Market
In a Globes op-ed, Adv. Anat Even-Chen calls for cooperation between the Capital Market, Insurance and Savings Authority and the private market in order to create better regulation for fintech and financial services companies.