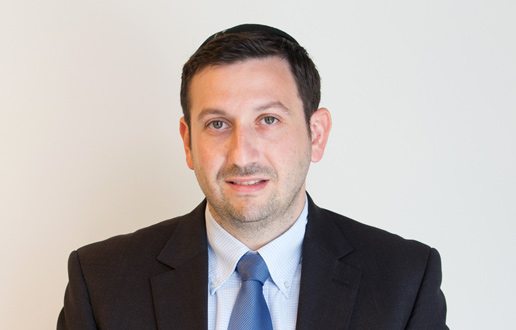 Electra City Tower
58 Harakevet St.
Tel Aviv
6777016

Harel Perlmutter
Harel specializes in advising clients across the entire spectrum of tax issues, including international taxation, as well as corporate tax, transfer prices, taxation of individuals, real-estate tax and indirect taxes.
Harel drafts pre-ruling applications to the tax authorities, conducts negotiations with tax authorities, obtains all requisite approvals for complex transactions, conducts tax assessment meetings with the tax authorities, handles tax litigation cases, assists clients during voluntary disclosure proceedings, advises clients in the interpretation and implementation of bilateral and multilateral tax treaties to prevent double taxation.
Harel is a member of the Israel Bar Association's tax committee, and worked as a teaching assistant at Bar-Ilan University for BA and MA courses in real-estate taxation.
Harel joined Barnea & Co in 2012. Previously, Harel worked in the tax departments of leading law firms.
Education:
Bar Ilan University (LL.B), Economics minor, 2009

Admission:
Member of Israel Bar Association since 2010

News and updates - Harel Perlmutter:
February 8, 2017
Head of Deutsche Bank Israel Detained on Suspicion of VAT Offenses
Adv. Harel Perlmutter, Head of the Tax department at Barnea & Co., was interviewed by Tax Analysts following the arrest of the chief executive of Deutsche Bank's operation in Israel on suspicion of violating VAT law. The Israel Tax Authority claims that the customers, in respect of whom Deutsche Bank reported its transactions as being zero rated, allegedly because they were conducted on behalf of "foreign residents", were actually Israeli residents. Harel commented that it is often difficult to determine whether someone is a foreign tax resident.
February 5, 2017
Considering Bitcoin an Asset Could Set Back Usage in Israel
Adv. Harel Perlmutter, Head of the Tax Department at Barnea & Co., was interviewed by Bitcoin.com regarding the Israeli Tax Authority's (ITA) draft on digital currencies. Harel commented that the draft circular is a declaration of intent from the ITA and at this stage no draft legislation has been published.
February 5, 2017
Doing Business in Israel – Practical Law
Doing Business in Israel? A Q&A guide to doing business in Israel written by Barnea & Co. was published in the Practical Law website. The guide gives an overview of the legal system, foreign investment, regulation, and other issues pertaining to Israel.