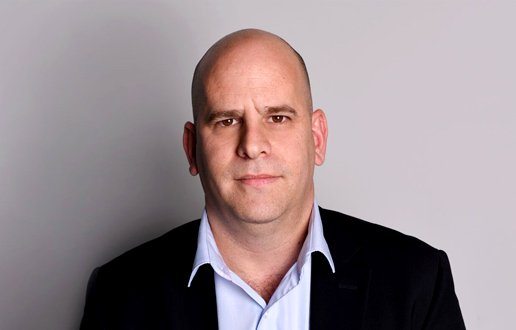 Electra City Tower
58 Harakevet St.
Tel Aviv
6777016
Inon Yogev
Inon Yogev, a partner at Barnea & Co., specializes in providing ongoing legal counsel to infrastructure projects involving the private sector (PPP, PFI and BOT), focusing on all stages of financing transactions.
Inon has extensive experience in major financing transactions and representing entrepreneurs, banks and other financing entities in various infrastructure projects, including roads, light railways, power stations and renewable energy facilities.
Recently, Inon advised on the project for relocating IDF bases to southern Israel. He also provided legal counsel to and represented, the Mabat Lanegev group, which has been tasked to construct and operate the IDF's training campus in the Negev, and the MTS Consortium, the concessionaire in the Tel-Aviv light railway project.
Prior to joining Barnea & Co., Inon was a partner in the project financing and infrastructure department at the law firm of Yehuda Raveh & Co.
Education:
College of Management Academic Studies, (LL.B) , 2007

Admission:
Israel Bar Association, 2008

News and updates - Inon Yogev:
August 28, 2017
Israeli Innovation in Bolstering the Water Supply
One of the great ironies of life on earth is that, on a planet that is approximately 75 percent covered in water, the demand for safe drinking water is higher than the supply. Fresh water makes up only about 2.5% of the total water supply, and for a continuously growing population, this creates some limits. Fortunately, technological innovations are creating solutions for a world that needs more water, and Israel is leading the way.
Israeli Drip Irrigation
Israel, as a small, desert nation, may seem an unlikely water leader in the world. But the limits in natural water resources it faces, combined with a national focus on fostering technological innovation, have led to a boom in developments that are helping the world. Israel leads the way in applying drip irrigation solutions to use water efficiently. This technique allows farmers to use exactly what is needed to help grow crops. And compared to flood irrigation, drip uses between 25 percent and 75 percent less water, maximizing the efficiency of an increasingly scarce resource. Companies like Netafim, the inventor of this technology, continue to find new ways to improve and expand the use of this work; Israeli companies are working with countries as diverse as Kazakhstan and the United States to efficiently irrigate in arid regions around the world.
Desalination to Increase Usable Supplies
With most of the world's water supply coming from salt water, conservation is not enough; desalination techniques are critical for helping increase the amount of water you can use every day. Here again, Israel's tech-savvy environment has helped turn challenges into opportunities. The world's largest desalination plant belongs to Sorek in Israel, which applies reverse osmosis to create a daily production capacity of 627,000 cubic meters of water. Israel now obtains 55 percent of its domestic water through desalination.
Processes to remove salt and purify the water supply continue to evolve. For example, Israeli inventors have developed a chemical-free desalination process aimed at improving the safety of drinking water over what previous technologies have allowed.
For investors, this creates a market opportunity to help improve the world and generate a fourfold or greater return while doing so. The world will continue to grow in population, and the innovative power of intelligent people working together will continue to yield solutions to better the living conditions we experience. Israel's experience and expertise in water innovation is leading the way.
Source: barlaw.co.il
April 4, 2017
Barnea & Co. Represented Viola Credit in the Acquisition of Negev Ceramic
Barnea & Co. represented a group of investors, led by Viola Credit, in the acquisition of Negev Ceramics from creditor banks. Viola was represented by Adv. Michael Barnea, Adv. Inon Yogev and Adv. Ilan Blumenfeld, Partners at Barnea & Co.
January 1, 2017
The Electricity Authority published the Guidelines for the next PV Plants' Giant Projects in Israel
Further to the recent hearing held in October 2016 (see our clients update dated 01 December 2016), the Electricity Authority published on 19 December 2016, a decision detailing the main principles of the upcoming competitive process for the construction of Solar Power Plants in Israel, with a capacity of up to 1,000 MW.