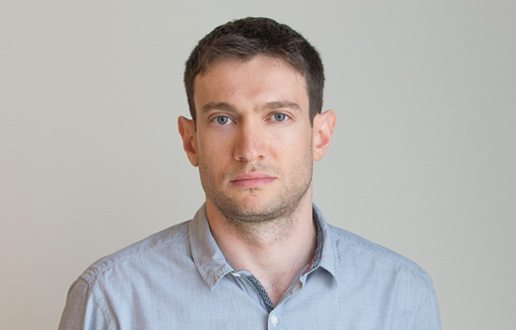 Electra City Tower
58 Harakevet St.
Tel Aviv
6777016
Andrey Yanai
A lawyer in the firm's Capital Markets Department, Andrey specializes in advising both private and public companies, with an emphasis on dual-listed companies. In addition, Andrey counsels private investment funds operating in Israel and abroad.  
Andrey regularly accompanies Israeli and foreign companies in capital markets matters, public offerings, mergers and acquisitions, compensation plans, and internal compliance programs. He also provides corporate governance counsel and representation of the firm's clients before the Israel Securities Authority.
Andrey represents a variety of private investment funds, venture capital funds, private equity funds, hedge funds, and real estate funds. His representation extends from the fundraising and establishment stages to throughout a fund's lifecycle.
In addition, Andrey accompanies companies operating in the fields of blockchain technology and digital currencies in their commercial and regulatory activity. He advises on all legal aspects of cryptocurrency issuances (TGE/ STO), intellectual property, technology commercialization, and privacy protection.
Prior to joining the firm, Andrey interned with former Attorney General Yehuda Weinstein. He also worked, inter alia, at the Bank of Israel, where he accompanied structural reforms and regulatory processes in the banking and capital markets fields.
Education:
Tel-Aviv University (LL.B, BA in economics) 2010
Admission:
Member of the Israel Bar Association since 2011
News and updates - Andrey Yanai:
August 11, 2020
Israel Securities Authority: Distributors May Be Liable for the Contents of a Prospectus
The Israeli Securities Authority has announced that distribution entities now may be liable for the contents of a prospectus. In a staff position paper published in late July, the ISA changed the rules of the game in the underwriting field by determining that a distributor, or an entity associated with a distributor, that purchases securities during an issuance and sells them within a short period of time (six months or less) shall be viewed by the ISA as an underwriter and shall be liable for the prospectus.
July 6, 2020
Israel: How to Identify Suspicious Use of Virtual Currencies
Prompted by the use of digital currencies to fund terror and other illegal activity, the Israel Money Laundering and Terror Financing Prohibition Authority has published a document aimed at assisting financial bodies and law enforcement agencies to identify improper activity in this field.
April 28, 2020
Libra 2.0 – From Global Currency to a Payment Method on Facebook's Platform
After Libra, Facebook's ambitious global digital currency venture, faced fierce resistance from regulators around the world, Facebook has announced "Libra 2.0." The venture is set to undergo far-reaching changes that, on the one hand, will likely do away with regulatory concerns, but, on the other, will force Facebook to give up its original vision, i.e. a quick and simple transfer of digital currencies between accepted users worldwide without the need for a bank account.