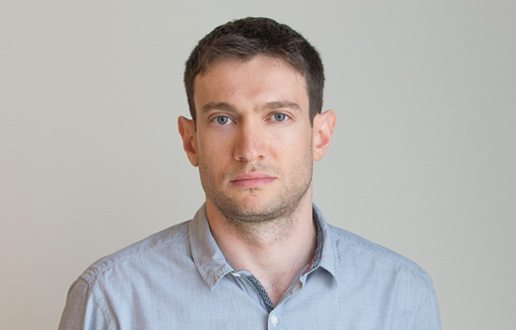 Electra City Tower
58 Harakevet St.
Tel Aviv
6777016
Andrey Yanai
Andrey, a lawyer in the firm's Capital Market Department, specializes in advising private and public companies, with an emphasis on dual companies.
Andrey regularly accompanies Israeli and foreign companies in the areas of capital markets, commercial law, public offerings, mergers and acquisitions, joint ventures, and corporate governance. He also represents the firm's clients before the Israel Securities Authority.
In addition, Andrey accompanies blockchain technology companies in all aspects of their commercial activities, including the issuance of digital currencies of all kinds (ICOs and STOs), intellectual property, technology commercialization, and privacy.
Prior to joining the firm, Andrey worked at the Bank of Israel, where he accompanied structural reforms and regulatory processes in the banking and capital market fields.
Education:
Tel-Aviv University (LL.B, BA in economics) 2010

Admission:
Member of the Israel Bar Association since 2011

News and updates - Andrey Yanai:
June 12, 2019
ICO 2.0 - The IEO Financing Model
With the initial coin offering (ICO) era considered over, it seems there is a new tool for financing - the initial exchange offering (IEO). This method of financing is more transparent and reliable for investors, entrepreneurs, and markets, providing partial solutions to the many disadvantages exposed in ICO financing.
May 7, 2019
Dual-Listed Companies: Updated Information
The Israel Securities Authority has published a position paper summarizing updated information about the processes for listing and delisting dual-listed companies on the Tel Aviv Stock Exchange and additional stock exchanges abroad. The position paper provides information both to dual-listed companies and companies considering dual listing.
May 1, 2019
Israeli Court Issues Principled Ruling on Banks' Conduct with Monies Originating from Digital Currencies
The Tel Aviv District Court issued a ruling recently on a case concerning a bank's conduct with funds whose source is digital currencies. The court expressly ruled that the bank's blanket ban on the opening of bank accounts by clients engaging in digital currency activity is unreasonable.