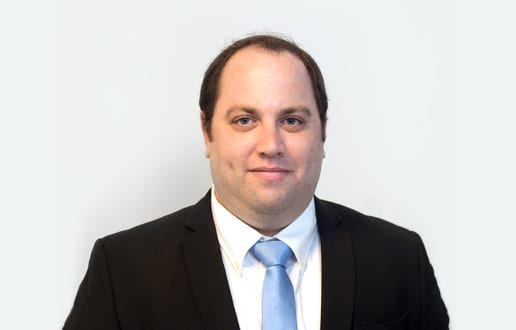 Electra City Tower
58 Harakevet St.
Tel Aviv
6777016
Amichay Tessler
Amichay is an expert in complex litigation involving commercial and corporate law. He is particularly well-versed in class action suits, derivative suits, shareholders' conflicts and control conflicts.
Amichay accompanies the shareholders and officers of public and private corporations from a variety of fields (including real estate, industry, pharma, cannabis, etc.) through complex legal proceedings. These proceedings are intense and broad in scope, and are conducted before diverse tribunals, including district courts and the Supreme Court.
In addition, Amichay represents both plaintiffs and defendants in complex class action suits in the areas of securities, labor law, accessibility, and more. Such suits are evaluated at a total sum of hundreds of millions of shekels.
Amichay also serves as teaching assistant to the Honorable Deputy President Khaled Kabub, of the financial department of the Tel Aviv District Court, for a range of courses taught at Bar-Ilan University and the Ono Academic College.
Before joining Barnea, Amichay practiced at a leading law firm and served as legal counsel to the President of the Institute of Certified Public Accountants in Israel. 
Education:
The Hebrew University of Jerusalem, LL.M, 2017

Ono Academic College, B.A in Business Administration, specializing in accounting, 2012

Ono Academic College, LL.B (magna cum laude), 2011

Admission:
Member of the Israel Bar Association since 2012

Member of the Accountants Council since 2016

News and updates - Amichay Tessler:
January 1, 2020
Eyal Nachshon and Amichay Tessler Op-Ed: New Supreme Court Ruling Will Allow Businesses to Repel Class Actions
Eyal Nachshon and Amichay Tessler of our Litigation Department published an op-ed in Dun's Calcalist on the new Supreme Court ruling that would-be plaintiffs must approach defendants before filing a class action suit. According to Eyal and Amichay, this ruling is significant news for private businesses seeking to repel class action lawsuits.
December 29, 2019
Is It Necessary to Send a Demand Letter a Defendant Prior to Filing a Class Action Suit?
In December 2019, an expanded panel of seven Supreme Court justices published a precedential and important decision considering the issue of whether a party seeking to file a class action suit against a government agency must send a demand letter to the agency in advance of filing.
July 28, 2019
Barnea Representing Eva Fashion in Dispute with Ilan Bioculture
Our firm is representing Eva Fashion in a dispute with Ilan Bioculture, a cannabis plants company that is seeking to cancel an investment agreement signed with Eva Fashion.