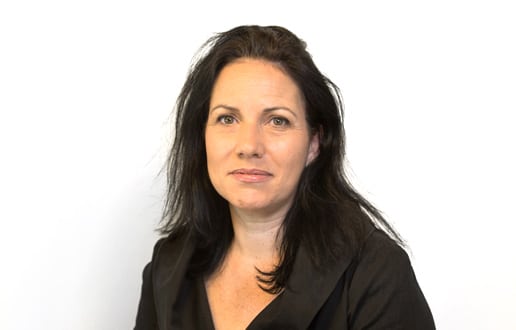 Electra City Tower
58 Harakevet St.
Tel Aviv
6777016
Hagit Ross
Hagit is a partner in the Capital Markets Department, specializes in securities law, corporate finance, and commercial transactions. Hagit regularly advises some of the largest and leading public companies in Israel on these topics.
Hagit possesses over 15 years of experience providing legal counsel. Her clients include public companies, companies subject to the reporting requirements of the Israel Securities Authority, boards of directors, and CEOs.
Hagit also advises companies on capital raising issues, including with respect to the publication of prospectuses and the issuance of bonds; board and committee meetings; purchase offers; compensation, options, and internal enforcement plans; shareholders' agreements; the purchase and sale of shares; and commercial matters.
Prior to joining Barnea, Hagit worked in several leading law firms. In addition, she served as a teaching assistant at the Ramat Gan Academic Center Law School and at the College of Management.
Hagit is a member of the Securities and Capital Markets Committee of the Israeli Bar.
Education:
Ramat Gan Academic Center, LL.B, magna cum laude, 2000

Admission:
Member of Israel Bar Association since 2001

News and updates - Hagit Ross:
January 23, 2019
Seminar: Corporate Finance through Issuance and Crowdfunding
We hosted today the Israeli Directors' Union for a seminar on corporate finance. Dr. Zvi Gabbay and Hagit Ross from our Capital Markets Department discussed capital raising in the US and Israel.
January 2, 2019
"High" Companies
The Israel Securities Authority published an announcement to investors with various emphases about public companies operating in the medical cannabis market. Its announcement calls investors' attention to several parameters they should consider when deciding whether to invest in securities of public companies operating, or expecting to begin operating, in the medical cannabis market.
January 2, 2019
Liability of Officers and Functionaries in an Insolvent Corporation
Chapter 8 of the new Insolvency and Economic Rehabilitation Law addresses the liability of officers and functionaries. The law's main innovation is that - beyond liabilities toward the corporation, which already existed prior to the enactment of the law, such as fiduciary duty and duty of care - special liability will also be imposed on the corporation's officers and functionaries.