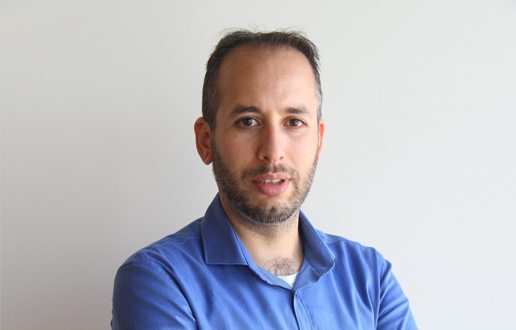 Electra City Tower
58 Harakevet St.
Tel Aviv
6777016
Refael Kriman
Refael specializes in corporate law, the capital markets and securities, mergers and acquisitions, financing and financial services.
Refael provides ongoing advice to some of the leading major public companies in Israel and takes the helm during processes relating to these companies at the Israel Securities Authority, the Tel-Aviv Stock Exchange and at foreign stock exchanges.
Refael also specializes in complex transactions, such as local and international cross-border mergers and acquisitions, including financing and capital raising transactions, also by way of private issues.
Refael's financial services related advice includes the provision of ongoing guidance to Israeli and foreign individuals and companies relating to their activities in Israel, including representation before the Israel Securities Authority.
Refael is the Vice Chairman of the Capital Market and Business Committee of the Tel Aviv District of the Israel Bar Association.
Education:
Ramat Gan Law School (LL.B, Magna Cum Laude) , 2006

The college of management (MBA - Capital Market and Corporate Governance, Magna Cum Laude), 2013

Admission:
Member of Israel Bar Association since 2007

News and updates - Refael Kriman:
July 2, 2017
Barnea & Co. Represented Avgol in the Sale of its Rights in the Barkan Plant
Barnea & Co. represented Avgol in the sale of its rights in the Barkan plant for NIS 52.5 million. Avgol is in the process of transfering its production center in Israel to Dimona.
May 14, 2017
The Court Orders Controlling Shareholders to Stop Payment of Executive Remuneration
There have been cases where bonuses have been paid by a controlling shareholder of a public company out of his own pocket to officers as remuneration for their work in the company. This raises the question as to whether a controlling shareholder is allowed to personally guarantee additional remuneration to officers of the company that is inconsistent with the company's remuneration policy.
April 6, 2017
A New Amendment Eliminates the Need for Small Companies to Report Quarterly
An amendment to the Securities Regulations (Periodic and Immediate Reports) was promulgated in March 2017, whereby small reporting corporations shall be able to publish their financial statements on a bi-annual basis, provided that they have not issued bonds that are being held by the public. In this regard, a "small corporation" is defined in the said regulations.