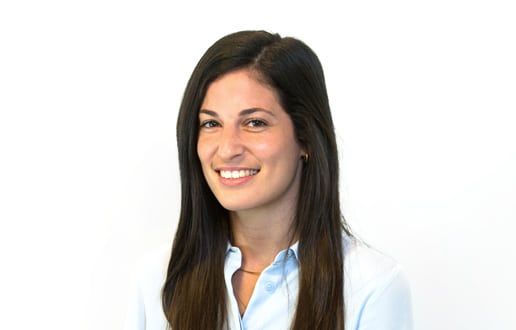 Electra City Tower
58 Harakevet St.
Tel Aviv
6777016
Chen Nadir
Chen is a lawyer in our Corporate Department.
Chen provides legal counsel to a variety of commercial companies, including local and international corporations, hi-tech companies, startups, and venture capital funds.
Her advice covers the commercial aspects of financing transactions, mergers and acquisitions, commercial transactions, and companies' day-to-day activities.
Education:
Interdisciplinary Center Herzliya, LL.B., B.A., 2016

Admission:
Member of the Israel Bar Association since 2018

News and updates - Chen Nadir:
April 6, 2020
Contractual Obligations during the Coronavirus Outbreak
The coronavirus outbreak has stricken us all by its brutal implications on our daily lives. Alongside the invasion of personal space, the virus' effects have not spared the business arena, and the ability of both businesses and individuals to meet their contractual obligations is also in question.
First, it is important to understand what the law says regarding breach of contract.
The Contract Law (Remedies for Breach of Contract), 1970 provides protection in the event a party to a contract cannot fulfill its obligations due to an unforeseen occurrence not under its control. This event is also known as a "preventive event." However, for an occurrence to fall under this definition, the following three conditions must be met:
the breach is due to circumstances of which the breaching party was not aware and should not have been aware or did not foresee and should not have foreseen at the time the contract was concluded;
such circumstances could not have been prevented by the breaching party; and
performance of the contract under such circumstances is impossible or fundamentally different from what was agreed between the parties.
When these conditions are met, the breaching party will not be liable for any delay or default in performing its obligations under the contract, or for paying compensation to the other party. However, despite this statutory defense, it should be kept in mind that the threshold set by the law is relatively high and may be very difficult to prove in court. Therefore, it is important to re-examine the contract's content and understand whether there is a "force majeure" condition that, while broad enough, will provide significant protection, also for the coronavirus.
So what does the contract actually say? And what is the meaning of "force majeure"?
The business arena features a wide variety of transactions, each characterized by different force majeure clauses. Therefore, it is important to understand what type of contract is involved.
For example, in simple commercial contracts governing the day-to-day business activity of a business, no matter what field or subject it specializes in, a specific section can be found usually under the title "force majeure." This section lists various situations and extreme events whose occurrence exempts a party from performing its contractual obligations. In this respect, a party to a contract directly affected by the coronavirus outbreak would have to prove that the events enumerated in the contract also fit this global situation, whether specified in an exact phrase like "epidemic" or "illness" or in a broader description of various effects that could be created due to the virus.
In various transactions, such as purchase agreements, leases, mergers and acquisitions, infrastructure projects, etc., even though there is a high likelihood the agreement addresses and details various "force majeure" events, the contractual rights of the parties can still be examined, including the possibility of delaying or even canceling the agreements.
What can you do now?
Usually, you will not find an unequivocal answer and, of course, possible interpretation methods will be subject to the formulation of the specific clause of the contract you are a party to. Even when the clause applies to you, it is important to note what practical steps it allows a party to do. For example, occasionally, the entire contract can be canceled or terminated if the force majeure event has not ceased within a certain period of time. In other cases, the contract cannot be revoked, but a part or all of its obligations can be suspended until such force majeure event has ceased. There is significance to the contingency's occurrence date and the specified period at which the other party should be informed of the expected consequences on the performance of the contract.
Furthermore, each company, in accordance with its business field, is required to adapt to the newly created situation in the market in a way that allows it to continue to conduct regular commercial activities and, if necessary, to consider changes and take alternative measures so that its obligations can be fulfilled without harming the other side.
In conclusion
The effects of the coronavirus have been seen in a wide range of areas, and the rapid pace of change requires all of us to adapt and make changes on both a personal and business level. In order to add some clarity to the uncertainty surrounding the situation, it is important to understand what stage the parties to the contract are in, and to deepen the understanding of what rights and protections are available to them.
Whether you are a party to an existing contract or are negotiating one, it is important to consult with a professional for the purpose of planning the necessary actions you must take in order to handle the situation and minimize damage.
Source: barlaw.co.il
January 20, 2020
Looking for a Venture Capital Fund to Invest in You? Here's How to Do It Right
Raising capital is one of the main issues that preoccupies entrepreneurs on a daily basis. Whether you are in the initial startup stage imagining an idea that may become reality or possess an advanced product looking to make its way into the complex sales market, securing investor funding is imperative. A popular investment channel in the Israeli high-tech market is venture capital funds. These funds raise capital from institutional investors and generally invest in projects that carry a high-level risk, in anticipation of significant returns over a relatively short period of time.
Much has been written about bitter failures and the "don'ts" in meetings between entrepreneurs and venture capital funds. Today, it is almost unclear how an entrepreneur should conduct him or herself, what should actually be done, and, perhaps most importantly, how to choose the venture capital fund best suited for your project.
The Project's Stage
The first and safest step toward creating a relevant and productive connection with a venture capital fund is performing preliminary research (due diligence) in advance. Funds differ from each other in a variety of parameters, but the most prominent identifying characteristic is at what stage of a project's lifecycle the fund likes to invest. Some funds prefer to invest in young startups at the initial and preliminary stage, whereas other funds are interested in more mature companies who have an actual product and a real potential for activity and growth. Each stage has rules of its own and individual investment factors. Thus, the stage of your project is a fundamental and important factor that you must recognize when choosing the venture capital fund you wish to approach.
The Fund's Field
Most funds operate in many fields, including cyber, media and communications, software, mobility, fintech, and others, but certain funds only focus on a few limited fields. Reaching out to a fund that has no interest in your field may antagonize and even create the impression that both the company and its entrepreneurs are unprofessional. Therefore, you must first map out the substantive fields of the funds you wish to approach and try to find a match between the fund's fields of operation and that of your project. Preliminary categorization of common fields of interest and identification of significant points of intersection between your project's activity and the nature of the fund will place you in the right area.
The Scope of Investment
A common field of activity is not the only way to initiate a productive relationship. So is a fit between the size of the fund and the investment amount you wish to raise. For the most part, a fund must perform several investments each year, for a period of 8–10 years. When you intend to raise a particularly high investment amount, reaching out to a small fund is bound to fail, as it would be "wasting" all of its funds on a single project, as promising as it may be, and have no remaining funds for other investments. On the other hand, a large fund may not be tempted to make many small investments over time, as doing so would involve it repeatedly investing considerable resources. Therefore, make sure the maximum investment amount you seek fits the amounts the fund usually invests and is proportional to its size. Of course, the stage of the project directly correlates to the scope of investment and these issues usually go hand in hand.
The Fund's Success
Another aspect you must examine is the success rate of the fund's past investments in companies with similar fields of activity to your own. No less important, you should consider what characterizes the fund's conduct until the desired success. While some funds may seek a quick "exit," others are interested in building a company's value for the long term. Conducting a search for "exits" and success stories involving the fund, and examining the processes that preceded them, may predict the level of pressure that will be put on you, the investment's period, and whether there are even prospects for success. It will also shed light on the fund's attitude and treatment toward companies before enjoying the fruits of success.
Competitors
Awareness of your competitors and scoping out the competitive environment are important aspects throughout the project's lifecycle. These may impact the product or service's entrance into the market, as well as its chances of raising capital. When conducting due diligence research into the fund, it is recommended to investigate which companies the fund has invested in and whether any of these companies pose direct competition or have the potential for competition. A red flag should be raised when approaching a fund that has invested in your competitor. It is possible the fund's entire goal in meeting with you is to collect competitive information for a company it is already financing. Such a clash of conflicting interests may result not only in no returns but even cause competitive harm.
The Fund's Life Expectancy
Venture capital funds usually exist for a limited period of time spanning seven to nine years. At the end of this term, each fund must return its aggregate investment amount with additional profits. Obviously, in order to realize one investment or another, the fund will sell its shares, in other words perform an "exit," or perform an initial public offering. Know that it is possible for you to predict the likely occurrence of a fund's "exit." For instance, if you come across a fund in an advanced life stage, it is reasonable it expects to make an "exit" in the near future.
The process of raising capital for your project is not easy and is indeed filled with bumps and obstacles. Nevertheless, correct use of these rules and others will provide you with a pronounced advantage when meeting a venture capital fund for the first time. In-depth due diligence and preliminary research may prevent recurring, and often embarrassing, mistakes for entrepreneurs. Conducting such research effectively will increase your chances not only of succeeding in the meeting but also of accomplishing your goal.
Originally published on Bengis Center website
August 13, 2019
Barnea Represented ISS Global in the Disposition of Its Holdings in Israel
Our firm represented the Danish catering and cleaning services company ISS Global in the disposition of all its holdings in Israel. ISS was advised by Advs. Simon Jaffa, Yuval Lazi, Danny Boguslavsky, and Chen Nadir.