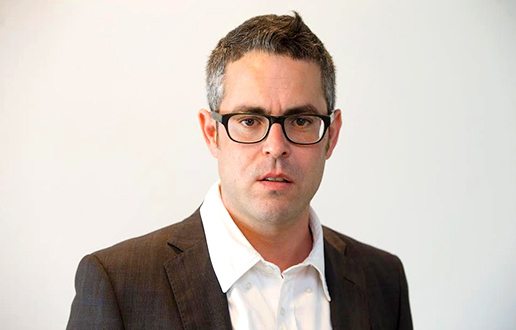 Electra City Tower
58 Harakevet St.
Tel Aviv
6777016
Moran Bickel
Moran specializes in representing corporations and individuals, both local and foreign, in complex litigation cases, in all areas of commercial-business law.
Moran sphere of activity includes disputes between shareholders, control issues, contracts, class actions, antitrust law and securities law.
Moran advises clients at all stages of litigation proceedings, from devising legal strategies that are appropriate for clients' needs in the specific circumstances of each case, to representing them in all legal disputes, both in the courts and in arbitration and mediation proceedings.
Education:
University of Tel Aviv, (M.A with Honors, Philosophy), 2006

University of Tel Aviv,(LL.B), 2008

Admission:
Member of Israel Bar Association since 2010

Member of New York Bar Association since 2013

News and updates - Moran Bickel:
June 8, 2017
Victory for Zeev Rom
The Haifa District Court ruled that Gad Zeevi would have to pay businessman Zeev Rom USD 1.5 million in brokerage fees in respect of a deal in which Zeevi acquired 20% of Bezeq in 2000. Adv. Zohar Landa, Adv. Noa Havdalah and Adv. Moran Bickel from the litigation department at Barnea & Co., represented Zeev Rom.
May 1, 2017
Class Action against Capital Trade and the owner, Kobi Lutzki
A class action suit in the amount of NIS 15 million was filed against Capital Trade and its owner, Kobi Lutzki, on the grounds of managing investment portfolios without a license and collecting of commissions and management fees from the clients unlawfully. Adv. Noa Havdala and Adv. Moran Bickel from the Litigation Department at Barnea & Co. who are representing the company and its owner, were interviewed by Globes and claimed that Capital Trade acted lawfully, in accordance with the prevailing regulations.
February 7, 2017
The CEO of Kitov Pharmaceuticals was Investigated by the Israeli Security Authority on Suspicion of Fraud and False Reporting
Adv. Zohar Land and Moran Bickel from the Litigation Department at Barnea & Co. represented the CEO of Kitov Pharmaceuticals at a hearing in the Tel Aviv Magistrates Court relating to his release from detention, subject to certain restrictive conditions.