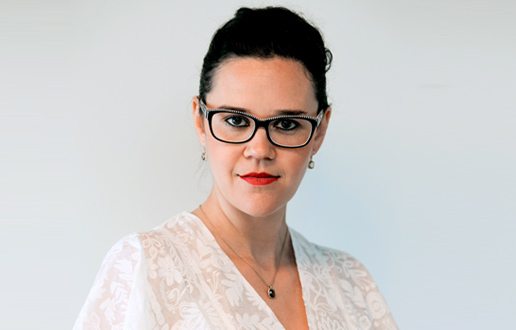 Electra City Tower
58 Harakevet St.
Tel Aviv
6777016
Marie Tsion
Marie, partner and head of our Employment Department, is an expert in labor law, particularly, regarding labor relations.
Marie advises employers throughout the employment lifecycle that spans from recruitment to termination, aiding in the implementation of legislation. Marie is frequently requested to provide opinions in her area of expertise.
Under Marie's leadership, the firm's department has gained an outstanding reputation for its work on contractual relations and employee agreements. This includes various agreements with employees and other parties such as employment agencies, suppliersand subcontractors. Additionally, the department's counsel covers matters regarding compensation and retention plans, confidentiality and non-competition agreements, and executive employee compensation, such as option plans.
Marie also works closely with our other departments when labor issues arise such as during mergers or acquisitions that involve a change of employer. Moreover, Marie represents local and foreign companies and employers in labor law disputes.
Marie has a degree in Law & Behavioral Sciences and a master's degree in Organizational Consulting & Development.
The firm's Employment Department considers commercial organizational aspects together with the strict provisions of labor law, ensuring an effective management process that complies with all legal requirements.
Education:
The Israeli Alfred Adler Institute, Certified Coach Program, Coaching

The College of Management Academic Studies, MA Organizational Consulting and Development, 2008

The College of Management Academic Studies, Bachelor of Laws (LLB) (Cum Laude) & Bachelor of Arts (BA) in Behavioural Science (Magna Cum Laude), 2005

Admission:
Member of Israel Bar Association since 2006

News and updates - Marie Tsion:
October 2, 2017
Your Employees Are Beginning to Unionize – What You Need To Know?
Many employers worry about the day they might discover their employees are organizing and joining a labor union.
This concern is natural, since an employer used to running its business as it deems fit, and according to its business needs, is not interested in sharing the helm with its employees' representation.
However, it is important to know that unionizing is a basic right in Israel and that employers cannot prevent their employees from unionizing. Therefore:
You cannot prescribe in your employees' personal employment contracts that they are not allowed to be represented by any employee organization.
You cannot require employees to sign an undertaking to not be represented by a labor union or an employees'work council.
You cannot bar a representative of a labor union from entering the employer's premises.
If preliminary labor organizing has already begun, then it is even more important to strictly abide by the following rules of conduct:
Do not keep records about which employees have joined the labor union or are activists promoting unionizing.
Do not announce the employer's dissatisfaction about the formation of the organization, and refrain from making any negative remarks about the unionizing, directly or indirectly, demonstratively or subliminally.
Do not threaten, discriminate against, adversely change employment terms, or fire an employee because he or she is unionizing.
Do not grant benefits or promise benefits to employees in relation to their joining or not joining a labor union.
Do not send personal messages (SMSs, emails, letters, etc.), initiate or hold meetings with groups of employees, or engage in personal conversations in relation to any matter pertaining to unionizing or preventing it. Employers may continue to hold meetings or conversations with their employees in relation to any other matter, provided it does not concern unionizing and provided it will not adversely influence the unionizing efforts.
Do not participate in an employees' meeting, since even an employer's passive attendance is liable to be construed as having an inappropriate influence on the freedom to unionize.
These stringent rules regarding the initial stage of unionizing were prescribed in labor court rulings in recent years, as part of the new era of unionizing in Israel, to prevent employers from being able to undermine unionizing by applying pressure and unfair coercive tactics on their employees.
Once the initial stage of unionizing has been completed, and the employees are represented by a representative labor organization, the balance of powers between the employer and its employees begins to level off and the employer is no longer perceived as the strong arm in these relations. This is because the courts view labor unions as bodies that protect employees, and thus bridge any existing gaps in the balance of powers in the employment relations.
Source: barlaw.co.il
September 6, 2017
Marie Tsion to Address the Various Legal Issues of Job Acceptance
Adv. Marie Tsion, Head of the Employment Department, will lecture today at the Human Resources Forum of the North on legal issues related to job acceptance: evaluation centers, refusals, and the law for the prevention of discrimination.
September 5, 2017
Who Owns Employee-Created Inventions: the Employer or the Employee?
Adv. Noa Havdala, of the Litigation Department, and Adv. Marie Tsion, Head of the Employment Department were interviewed by TheMarker on the subject of who owns the Facebook page of a popular TV program—the host or the network.  They both asserted that all intellectual property created by a worker in the framework of the workplace belongs to the employer.