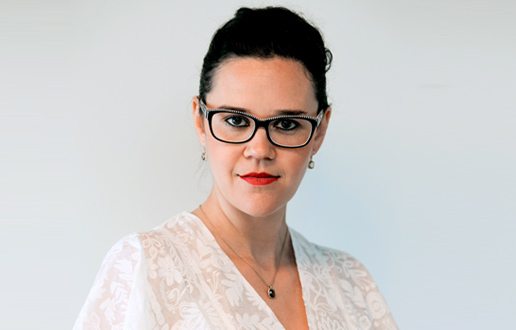 Electra City Tower
58 Harakevet St.
Tel Aviv
6777016
Marie Tsion
Marie, partner and head of our Employment Department, is an expert in labor law, particularly, regarding labor relations.
Marie advises employers throughout the employment lifecycle that spans from recruitment to termination, aiding in the implementation of legislation. Marie is frequently requested to provide opinions in her area of expertise.
Under Marie's leadership, the firm's department has gained an outstanding reputation for its work on contractual relations and employee agreements. This includes various agreements with employees and other parties such as employment agencies, suppliersand subcontractors. Additionally, the department's counsel covers matters regarding compensation and retention plans, confidentiality and non-competition agreements, and executive employee compensation, such as option plans.
Marie also works closely with our other departments when labor issues arise such as during mergers or acquisitions that involve a change of employer. Moreover, Marie represents local and foreign companies and employers in labor law disputes.
Marie has a degree in Law & Behavioral Sciences and a master's degree in Organizational Consulting & Development.
The firm's Employment Department considers commercial organizational aspects together with the strict provisions of labor law, ensuring an effective management process that complies with all legal requirements.
Education:
The Israeli Alfred Adler Institute, Certified Coach Program, Coaching

The College of Management Academic Studies, MA Organizational Consulting and Development, 2008

The College of Management Academic Studies, Bachelor of Laws (LLB) (Cum Laude) & Bachelor of Arts (BA) in Behavioural Science (Magna Cum Laude), 2005

Admission:
Member of Israel Bar Association since 2006

News and updates - Marie Tsion:
February 11, 2018
February 2018 News Flash – Employment Law
New updates regarding safety violations in corporations and change in the retirement age for a person whose child has died.
February 4, 2018
Employers, Do You Have a Central Severance Pay Fund? You Should Read This
In 2017, the Israel Tax Authority published a circular addressing the use of accumulated balances in central severance pay funds, and many employers began liquidating these severance pay funds. It is important to note that the liquidation of a central severance pay fund also has implications on labor relations with your employees.
January 8, 2018
Marie Tsion to Lecture on Legal Issues in the Recruiting Process
Adv. Marie Tsion, Head of our Employment Department, is participating today in a training program held by the People Management Association. She will lecture on legal issues in the recruiting process.