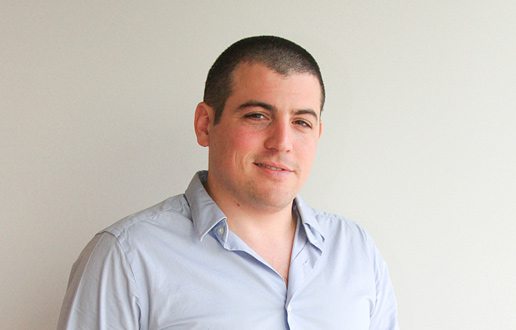 Electra City Tower
58 Harakevet St.
Tel Aviv
6777016
Ido Freund
Ido specializes in commercial law, mergers and acquisitions and infrastructure projects.
Ido represents private and publicly traded companies, high-tech companies, entrepreneurs and investors in Israel and abroad, in the fields of corporate and commercial law, intellectual property and regulatory matters.
Ido provides ongoing legal counsel to companies on a wide range of activities, including private equity financing, capital raising, Merger and Acquisitions and other commercial transactions.
In addition, Ido also provides advisory services on infrastructure projects and project financing transactions.
Ido completed his internship at Barnea.
Education:
Hebrew University of Jerusalem (LL.B) 2015

Admission:
Member of Israel Bar Association since 2016

News and updates - Ido Freund:
September 15, 2019
Barnea Represented CryoLife in a Strategic Transaction with the Israeli Medtech Startup Endospan
Our firm represented CryoLife in a strategic transaction with Israel-based endovascular stent graft system developer Endospan. The transaction involved an option to purchase Endospan for up to USD 450 million in the future, together with an exclusive distribution arrangement and USD 15 million in secured debt financing.
August 8, 2019
Barnea Represents Anzu in Investment Round
Our firm represented the Israeli startup Anzu (Anzu.io) in a USD 6.5 million fundraising round. Anzu developed a platform for game developers that allows the integration of advertisements into the game world. The investment round was led by Advs. Itay Gura and Ido Freund from our Commercial Department.
June 3, 2019
Barnea Represented Johnson & Johnson Innovation in an Investment Round in Techsomed
Micky Barnea, Ariella Dreyfuss, Itay Gura, Mayer Winkler, and Ido Freund represented Johnson & Johnson Innovation in an investment round in the Israeli medtech startup Techsomed Medical Technologies Ltd. Founded in 2012, Techsomed has developed an image analysis system that helps track tissue response to thermal ablation, the process of destroying tumors using extreme heat or cold. Techsomed intends to use the funding toward receiving regulatory approval in the US, Europe, and Japan.
JJDC led the company's current round of financing, which included both former and new investors, such as Screen Holdings, the Alfred Mann Institute at the Technion (AMIT), NextLeap Ventures, and Axil Capital.