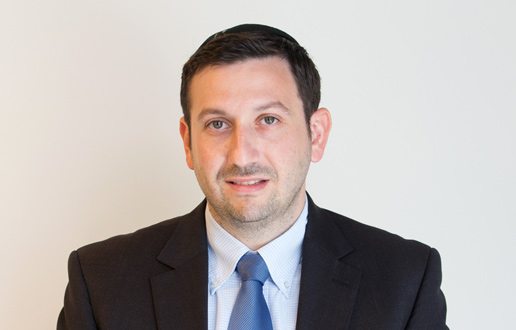 Electra City Tower
58 Harakevet St.
Tel Aviv
6777016

Harel Perlmutter
Harel specializes in advising clients across the entire spectrum of tax issues, including international taxation, as well as corporate tax, transfer prices, taxation of individuals, real-estate tax and indirect taxes.
Harel drafts pre-ruling applications to the tax authorities, conducts negotiations with tax authorities, obtains all requisite approvals for complex transactions, conducts tax assessment meetings with the tax authorities, handles tax litigation cases, assists clients during voluntary disclosure proceedings, advises clients in the interpretation and implementation of bilateral and multilateral tax treaties to prevent double taxation.
Harel is a member of the Israel Bar Association's tax committee, and worked as a teaching assistant at Bar-Ilan University for BA and MA courses in real-estate taxation.
Harel joined Barnea in 2012. Previously, Harel worked in the tax departments of leading law firms.
Education:
Bar Ilan University (LL.B), Economics minor, 2009

Admission:
Member of Israel Bar Association since 2010

News and updates - Harel Perlmutter:
February 8, 2018
Israel Hopes Lower Taxes, Less Regulation Will Spur Trading Boom
Dr. Zvi Gabbay, Head of our Capital Markets Department, and Adv. Harel Perlmutter, Head of our Tax Department, were interviewed by Bloomberg BNA regarding the Tel Aviv Stock Exchange's intention to reduce red tape and ease regulations in order to further continue the growth in the number of new companies being traded on TASE.
January 25, 2018
Israeli Tax Proposals for Blockchain, First Steps to Approval
Adv. Harel Perlmutter, the head of our Tax Department, was interviewed by Bloomberg BNA following the release of the Israel Tax Authority's new draft plan for taxing ICOs.
December 27, 2017
Everything You Need to Know about ICOs
Barnea & Co. is hosting an event today on ICOs and digital currencies. Dr. Zvi Gabbay will lecture on regulation opportunities and challenges, while Adv. Harel Perlmutter will discuss the taxation of cryptographic coins and the Tax Authority's position.