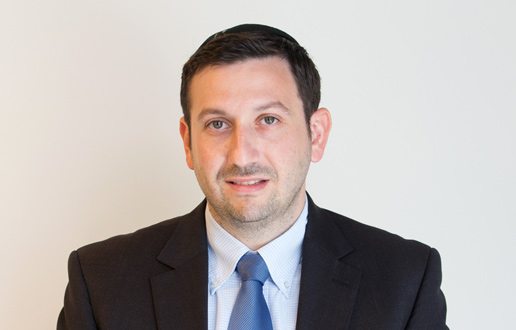 Electra City Tower
58 Harakevet St.
Tel Aviv
6777016

Harel Perlmutter
Harel specializes in advising clients across the entire spectrum of tax issues, including international taxation, as well as corporate tax, transfer prices, taxation of individuals, real-estate tax and indirect taxes.
Harel drafts pre-ruling applications to the tax authorities, conducts negotiations with tax authorities, obtains all requisite approvals for complex transactions, conducts tax assessment meetings with the tax authorities, handles tax litigation cases, assists clients during voluntary disclosure proceedings, advises clients in the interpretation and implementation of bilateral and multilateral tax treaties to prevent double taxation.
Harel is the Israeli author and correspondent of the International Bureau of Fiscal Documentation (IBFD).
Harel is a member of the Israel Bar Association's tax committee.
Before joining Barnea, Harel worked in the tax departments of leading law firms and worked as a teaching assistant at Bar-Ilan University for BA and MA courses in real-estate taxation..
Education:
Bar Ilan University (LL.B), Economics minor, 2009

Admission:
Member of Israel Bar Association since 2010

News and updates - Harel Perlmutter:
August 5, 2020
Barnea Representing Original Shareholders the Topaz Family in Sale of Holdings in Keystone Group
About a year and a half after the investment fund Accelmed, which is managed by Uri Geiger, announced the merger of the company it controls, American Keystone Group, with the Israeli Paltop company, controlled by Shmuel Topaz, it is now acquiring the entire holdings in Paltop for NIS 100 million. This ends the conflict between the investor groups of Paltop and Accelmed. Advs. Daniel Lorber, Netta Bromberg, Harel Perlmutter and Dor Marinovsky represented the Topaz family and the Paltop investors.
July 20, 2020
Returning Residents: Welcome Back to Israel?
Each year, many returning residents arrive in Israel. Following the COVID-19 outbreak, the number of people seeking to return to Israel has increased even further. The process of returning to Israel is not simple, and returning residents face enormous difficulties as part of it. A Ynet article on the subject featured an interview with Harel Perlmutter, a partner and the head of the firm's Tax Department. Harel explained: "Those who return to Israel after less than six years abroad have almost no tax benefits." He added that "there is a great confusion about the rights and benefits returning residents are eligible to from the National Insurance Institute. Over the years, the benefits for returning returns have been cut back, and this has kept people away from the country."
July 2, 2020
Taxation of Hedge Funds in Israel – A Short Guide to the Perplexed
A hedge fund is an entity comprised of several investors seeking to invest in financial assets to achieve a common profit, where the execution of the investment may change from one fund to another, in accordance with the investment strategies put in place by the fund manager.