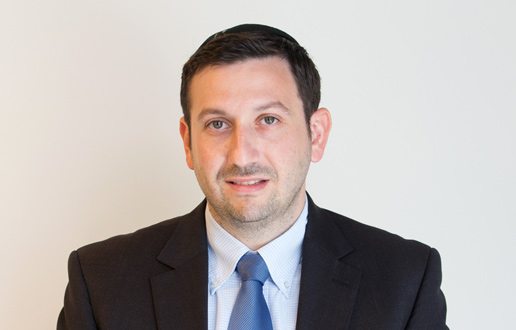 Electra City Tower
58 Harakevet St.
Tel Aviv
6777016

Harel Perlmutter
Harel specializes in advising clients across the entire spectrum of tax issues, including international taxation, as well as corporate tax, transfer prices, taxation of individuals, real-estate tax and indirect taxes.
Harel drafts pre-ruling applications to the tax authorities, conducts negotiations with tax authorities, obtains all requisite approvals for complex transactions, conducts tax assessment meetings with the tax authorities, handles tax litigation cases, assists clients during voluntary disclosure proceedings, advises clients in the interpretation and implementation of bilateral and multilateral tax treaties to prevent double taxation.
Harel is the Israeli author and correspondent of the International Bureau of Fiscal Documentation (IBFD).
Harel is a member of the Israel Bar Association's tax committee.
Before joining Barnea, Harel worked in the tax departments of leading law firms and worked as a teaching assistant at Bar-Ilan University for BA and MA courses in real-estate taxation..
Education:
Bar Ilan University (LL.B), Economics minor, 2009

Admission:
Member of Israel Bar Association since 2010

News and updates - Harel Perlmutter:
September 15, 2019
Barnea Represented CryoLife in a Strategic Transaction with the Israeli Medtech Startup Endospan
Our firm represented CryoLife in a strategic transaction with Israel-based endovascular stent graft system developer Endospan. The transaction involved an option to purchase Endospan for up to USD 450 million in the future, together with an exclusive distribution arrangement and USD 15 million in secured debt financing.
July 31, 2019
Dramatic Decision on the Taxation of Trusts in Israel
The Tel Aviv District Court handed down a decision a few days ago rejecting the Israel Tax Authority's (ITA) position on the conveyance of real estate properties to trusts. This decision dramatically changes the taxation of trusts in Israel.
July 28, 2019
Precedential Ruling on Taxation of Real Estate Conveyance to Trusts
Adv. Harel Perlmutter was interviewed by TheMarker following a precedential ruling by the Tel Aviv District Court, which determined that the conveyance of Israeli real estate to a trust is not a tax event. Harel noted that the ruling opens up many interesting ways to plan and manage intergenerational transfers of wealth and real estate, without tax being a negative factor and affecting the process.