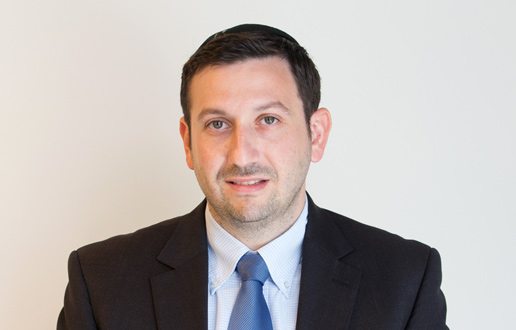 Electra City Tower
58 Harakevet St.
Tel Aviv
6777016

Harel Perlmutter
Harel specializes in advising clients across the entire spectrum of tax issues, including international taxation, as well as corporate tax, transfer prices, taxation of individuals, real-estate tax and indirect taxes.
Harel drafts pre-ruling applications to the tax authorities, conducts negotiations with tax authorities, obtains all requisite approvals for complex transactions, conducts tax assessment meetings with the tax authorities, handles tax litigation cases, assists clients during voluntary disclosure proceedings, advises clients in the interpretation and implementation of bilateral and multilateral tax treaties to prevent double taxation.
Harel is the Israeli author and correspondent of the International Bureau of Fiscal Documentation (IBFD).
Harel is a member of the Israel Bar Association's tax committee.
Before joining Barnea, Harel worked in the tax departments of leading law firms and worked as a teaching assistant at Bar-Ilan University for BA and MA courses in real-estate taxation..
Education:
Bar Ilan University (LL.B), Economics minor, 2009

Admission:
Member of Israel Bar Association since 2010

News and updates - Harel Perlmutter:
May 22, 2018
Amazon Web Services VAT Policy in Israel Sets Global Precedent
Adv. Harel Perlmutter, Head of the Tax Department, was interviewed by Bloomberg BNA on the decision of Amazon Web Services' to start collecting and remitting value-added tax in Israel.
May 21, 2018
Israeli Supreme Court Rules: Option Allotment Expenses Must Be Included In The Cost Base Calculation
The Israeli Supreme Court recently ruled a judgment on the matter of high-tech companies Kontera Technologies Ltd. and Finisar Israel Ltd. The facts underlying this judgment are relevant to many technology and startup companies in Israel engaged in R&D services with their foreign parent companies, and which their revenue is being calculated using a Cost-Plus method.
May 6, 2018
Israel Tax Authority demands NIS 156m from eBay
Adv. Harel Perlmutter was interviewed by Bloomberg BNA, following the reveal of eBay Inc. that the Israel Tax Authority is demanding NIS 156.6 million in additional taxes from the company for the 2010-2015 tax years.