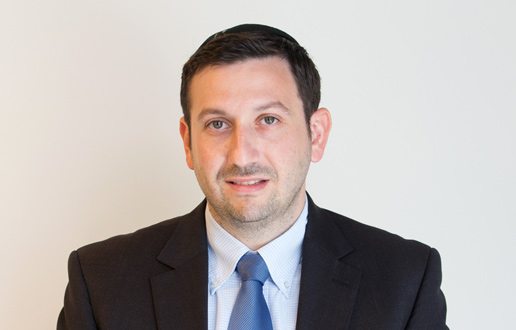 Electra City Tower
58 Harakevet St.
Tel Aviv
6777016

Harel Perlmutter
Harel specializes in advising clients across the entire spectrum of tax issues, including international taxation, as well as corporate tax, transfer prices, taxation of individuals, real-estate tax and indirect taxes.
Harel drafts pre-ruling applications to the tax authorities, conducts negotiations with tax authorities, obtains all requisite approvals for complex transactions, conducts tax assessment meetings with the tax authorities, handles tax litigation cases, assists clients during voluntary disclosure proceedings, advises clients in the interpretation and implementation of bilateral and multilateral tax treaties to prevent double taxation.
Harel is the Israeli author and correspondent of the International Bureau of Fiscal Documentation (IBFD).
Harel is a member of the Israel Bar Association's tax committee.
Before joining Barnea, Harel worked in the tax departments of leading law firms and worked as a teaching assistant at Bar-Ilan University for BA and MA courses in real-estate taxation..
Education:
Bar Ilan University (LL.B), Economics minor, 2009
Admission:
Member of Israel Bar Association since 2010
News and updates - Harel Perlmutter:
April 12, 2021
Will Raising the US Corporate Tax Rate Affect Israeli Companies?
The planned corporate tax rate hike in the United States has Israeli investors worried about further developments and the impact on Israeli companies. As an expert in the taxation field, Harel Perlmutter was interviewed by Bizportal on the issue and its implications.
December 9, 2020
Harel Perlmutter Op-Ed: Recognize Childcare Expenses for Tax Purposes
Harel Perlmutter, the head of our Tax Department, has published an op-ed in Globes on the importance of recognizing childcare expenses for tax purposes, particularly now during the coronavirus period.
November 17, 2020
Haifa District Court: Repurchasing of Shares Is Not a Tax Event for Remaining Shareholders
In a bold step, the Haifa District Court rejected the Israel Tax Authority's position on a company's repurchasing of shares, and in effect split with a ruling of the Tel Aviv District Court, who considered a similar issue several years ago.