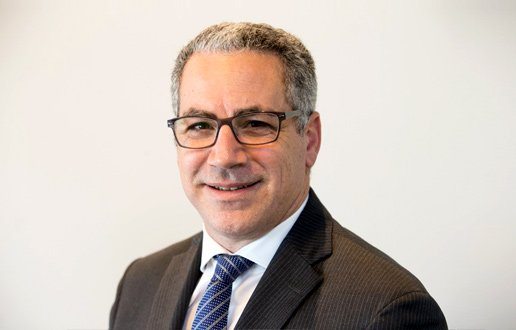 Electra City Tower
58 Harakevet St.
Tel Aviv
6777016

Gal Oren
Gal Oren is a partner in the commercial department specialising in the fields of infrastructure, financing and international projects.
Gal has 20 years of experience in providing legal counselling for major international transactions in the fields of energy, water, recycling and real estate.
Gal's expertise in this field is extensive and end-to-end from providing his insights and guidance during the initial planning and development stages, through the complex stages of negotiations and obtaining financing, throughout all intermediate phases until project completion, and ongoing assistance after routine operations commence.
Gal's considerable experience in accompanying hundreds of diverse major transactions and projects in Israel and abroad enables him to provide comprehensive legal advice encompassing financial, tax and regulatory aspects, including licenses, joint ventures, mergers and acquisitions, tenders, EPC agreements, O&M agreements, power purchase agreements and more.
In recent years, Gal has been focusing his practice on projects in the field of renewable energy, such as solar energy, wind farms, pumped storage hydroelectricity, mine wastewater treatment, the construction of water desalination facilities and waste treatment plants.
Gal provides legal assistance to international and local corporations, public companies, partnerships, venture consortiums and leading financial institutions in Israel and abroad.
Gal was ranked as a leading lawyer in the prestigious international IFLR1000 2017 rankings for Project development and Project finance areas.
Currently, Gal is the Israel Bar Association's Vice Chairman, Energy and Infrastructures, Tel-Aviv and Central District Committee.
Prior to joining Barnea, Gal was a partner in the law firm of Amit, Pollak, Matalon & Co. for nine years.
Education:
University of Oxford, Postgraguate Diploma in Legal Practice, Law, 1995

Coventry University, Bachelor of Laws (LL.B.), Business Law, 1994

Admission:
Member of Israel Bar Association since 1999

Solicitor of the Supreme Court, Law Society of England and Wales, 1997

News and updates - Gal Oren:
December 10, 2017
Barnea & Co. Represented Shikun & Binui in Selling 50% of Its Holdings in Warsaw Office Building
Advs. Gal Oren and Daniel Lorber of Barnea & Co. represented RED, the international real estate development branch of Shikun & Binui Ltd, in the sale of 50% of its holdings in an office building in Warsaw, Poland to a third party. Following the deal, the group recorded a pre-tax profit of NIS 55 million.
July 2, 2017
Israel's New Opportunity in Renewable Energy
Israel has for years led the world in technology and entrepreneurial growth and development. After building in a number of key tech areas like cyber security and biotech, the nation has turned its sights on bolstering capabilities in renewable energy. Recently, the Israeli government announced a new initiative focused on pushing development of renewable energy into the 21st century. This creates a prime opportunity, for Israel's energy companies and for investors looking to become part of this growth in the years ahead.
Sources of Renewable Energy in Israel
Israel receives a great deal of sun, and Tel Aviv University's Center for Renewable Energy estimates that covering merely eight percent of the Negev Desert with solar panels could supply all of Israel's energy needs.
To make this work, Israel needs the benefit of technology to maximize production of electricity converted from solar sources, efficiently store solar energy, along with infrastructure changes to allow better transmission of solar power across the country. This leads to ever increasing amount of people working to develop these technologies to improve its renewable energy capabilities. 
The Opportunity Emerging
As of this time last year, 2.6 percent of Israel's energy was produced from renewable sources. Given the amount of solar energy available to be harvested, this creates tremendous growth opportunities in this field. In fact, the Electric Authority recently issued a the first tender out of four that are scheduled to take place this year for solar generation, and announced on March 2017 its first round winners, which committed collectively to almost 235 megawatts of electric generation within the scope of 300 megawatts allocated to this tender and overall scope of over 1,000 megawatts for all four tenders scheduled this year.
Beyond creating opportunity for the companies building the facilities, this new focus on solar generation can create a boom for technology start-ups and established companies that develop mechanisms for more effectively storing and transferring solar energy.
If you're ready to build or invest in this growth opportunity, the Ministry has developed a regulatory structure for which you should be prepared. Barnea & Co. can help you understand and move through the system to get your company or investment working efficiently and legally.
Source: barlaw.co.il
June 18, 2017
Barnea & Co. Represents Africa Israel Europe in a Commercial and Residential Project in Serbia
Barnea & Co.is representing Africa Israel Europe in the establishment of a new commercial and residential project in Serbia called "Skyline Belgrade" at an estimated cost of Euro 200 million.