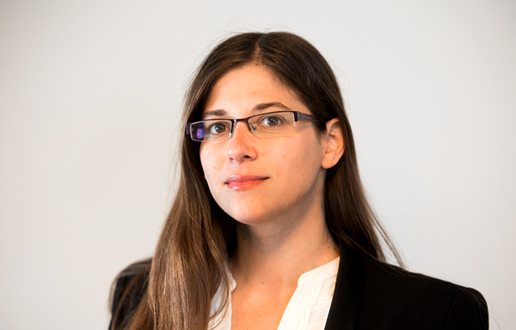 Electra City Tower
58 Harakevet St.
Tel Aviv
6777016
Gal Livshits
Gal specializes in regularly advising and representing local and foreign corporations and individuals. 
Gal advises local and foreign corporations and private clients during commercial and business lawsuits encompassing a broad range of complex legal disputes, including shareholder disputes, takeover battles, contracts, antitrust, intellectual property, international law and more.
Gal's legal advice includes formulating a legal strategy that is tailored to the client's needs, and representing the client in all judicial instances, both in courts and during arbitration and mediation proceedings.
Gal has extensive experience in counseling and representing clients during complex major project disputes, particularly disputes arising in infrastructure projects.
Gal completed her internship at Barnea.
Education:
Haifa University (LL.B), 2009

Admission:
Member of Israel Bar Association since 2010

News and updates - Gal Livshits:
July 5, 2017
At the Request of Roni Mana, Represented by Barnea & Co., a Foreclosure was Imposed on Arena Star Group Ltd.
Roni Mana, represented by Adv. Zohar Lande and Gal Livshitz from the Litigation Department at Barnea & Co., requested the court to order that Arena Star Group Ltd. pay brokerage fees for the sale of the Arena mall in Herzeliya. The Tel Aviv District Court today accepted Mana's request for a temporary foreclosure on the funds received by the company for the sale of the mall.
February 1, 2017
Barnea & Co. Represents Real Estate Agent, Roni Mana and his Agency
Adv. Zohar Lande and Adv. Gal Livshits from the Litigation Department at Barnea & Co. are representing real estate agent, Roni Mana, and his agency, in a lawsuit filed at the Tel Aviv District Court against Arena Star Group Ltd, controlled by Marcus Weber, and the CEO, Michael Fuchs, for failure to pay brokerage fees in the amount of NIS 5.88 million.
October 14, 2016
After 9 Years of Litigation, David's Geller Claim Against Yitzchak Omer, Who Was Represented by Barnea & Co., Was Dismissed.
As previously published, Geller had filed a lawsuit alleging fraud in the amount of nearly NIS 70 million. Even though the main claim for fraud was dismissed, the District Court obliged Omer to pay millions of NIS to Geller deciding that they were granted to Omer as a loan.
Geller and Omer both appealed to the Supreme Court. The Supreme Court denied Geller's appeal entirely, accepted Omer's appeal and returned the case to the District Court.
This week, the District Court dismissed the action entirely and accepted Omer's argument that the funds were transferred to him as part of a share purchase transaction. The Court ruled that under these circumstances, Omer does not need to reimburse the funds or to transfer any shares.