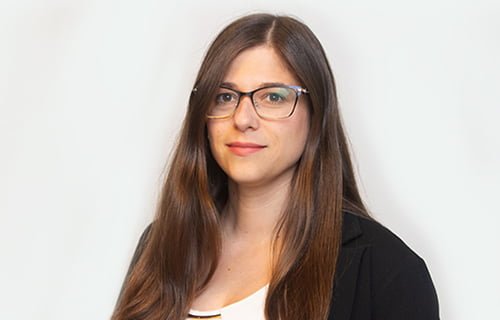 Electra City Tower
58 Harakevet St.
Tel Aviv
6777016
Gal Livshits
Gal, a Partner in the Litigation Department, specialize in representing clients in complex commercial and business litigation.
Gal advises local and foreign corporations and private clients during commercial and business lawsuits encompassing a broad range of complex legal disputes, including shareholder disputes, takeover battles, contracts, antitrust, intellectual property, international law and more.
Gal's legal advice includes formulating a legal strategy that is tailored to the client's needs, and representing the client in all judicial instances, both in courts and during arbitration and mediation proceedings.
Gal has extensive experience in counseling and representing clients during complex major project disputes, particularly disputes arising in infrastructure projects. Clients include concessionaires, EPC contractors, O&M contractors etc. 
Education:
Haifa University (LL.B), 2009
Admission:
Member of Israel Bar Association since 2010
News and updates - Gal Livshits:
June 7, 2020
Advising on an Administrative Appeal to Cancel Land Grant
Last April, the Maxima company, controlled by billionaire George Horesh, received a 34-acre plot in Ashdod from the Israel Land Authority, without there being a tender process.
Three private landowners holding factories near this area petitioned via our office for the Land Authority's decision to allocate the plot without a tender be cancelled. Zohar Lande, Gal Livshits, Adi Shoham, and Dana Filber represented the clients.
April 14, 2020
Is Your Business Ready for the Day After COVID-19?
As the coronavirus crisis rages on, companies are attempting to deal with the current situation vis-a-vis customers, suppliers, employees, and more.
Eventually, the coronavirus will be behind us and the economy will return to normal, but the crisis' implications on the continued operations of various companies are likely to remain for a long time. Therefore, along with the challenge of coping day to day, each company must prepare for the day after the crisis, right now.
After the coronavirus crisis passes, numerous legal disputes are likely to arise. The current period, which has impaired companies' ability to continue operations, is likely to cause many companies to fail to meet their contractual-business obligations, and thus to find themselves in a situation where the contractual obligations imposed on them have been breached.
Whether the COVID-19 pandemic justifies breaching contractual obligations is a complex legal question with no definitive answer. A global pandemic is not something recognized in Israeli law as a "force majeure" event. Accordingly, the question of if such an event allows a party to deviate from its obligations depends on the language of the contract and the legal interpretation given to that contract.
Most business contracts and communications probably did not foresee a situation in which state directives would lead to an almost complete shutdown of the economy. As a result, it seems many business entities will be required to conduct legal proceedings on the question of how properly to interpret such contracts.
Things are even more complicated for corporations with global business, as the return of different countries to their routine is likely to happen at different times. Thus, a company based in a particular country that has already returned economic activity may be dependent on its operations in different countries where restrictions have yet to be lifted. Take, for example, corporations that employ workers in another country, own manufacturing plants or depend on supplies from a manufacturer in another country, depend on shipping services or transport to or from different countries, depend on suppliers from other countries, etc.
Moreover, countries around the world have enacted disparate legislation on restricting activity, and it is likely these various legal systems will determine different rulings on the consequences of the coronavirus crisis. (Among the likely questions under consideration are whether the pandemic is a "force majeure" event, what steps an injured party can take, and what actions serve as a contractual breach or a lack of good faith, etc.)
Accordingly, in addition to business preparations for the day after the coronavirus crisis, each company must also prepare for the legal disputes in which it can expect to find itself. Advance preparation can greatly help manage a legal dispute. Therefore, it is important the legal decisions a company makes today be accompanied by appropriate legal counsel. Such counsel takes into account the contents of the company's various engagements, anticipates the difficulties and conflicts that may arise, and provides solutions for these problems from the outset.
Since many disputes are expected between companies from different countries, involving a lawyer at an early stage can have a significant impact on future conflict management. For example, the question of which country the dispute will be held in and under what law can have a decisive effect on a dispute's outcome. Accordingly, it is also important to obtain legal assistance from attorneys who are accustomed to working collaboratively with lawyers from the various countries where the company's business is conducted.
Source: barlaw.co.il
June 10, 2019
The Majdi Halabi Affair: The State Is Not above the Law
Adv. Gal Livshits, a partner in our Litigation Department, published an op-ed in Calcalist on the State's attempt to evade payment of a reward to the finders of the body of missing soldier Majdi Halabi following the Supreme Court's ruling that it is obligated to pay.