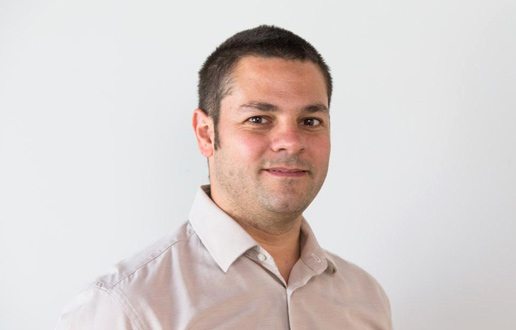 Electra City Tower
58 Harakevet St.
Tel Aviv
6777016
Elad Pilpel
Elad is a lawyer in our firm's Capital Markets department, who provides ongoing legal counsel to regulated and private corporations.
Elad provides counsel to leading Israeli and foreign companies on matters pertaining to the capital market, financial regulations and commercial law.
Elad's clients include, inter alia, trading platforms, public corporations, hedge funds and firms engaging in investment advice and portfolio management that seek his guidance on commercial and regulatory issues.
Prior to joining the firm, Elad worked in a number of leading law firms in their commercial and capital market departments.
Education:
The Interdisciplinary Center Herzliya (LL.B, B.A Business Administration), 2009

Admission:
Member of Israel Bar Association since 2010

News and updates - Elad Pilpel:
April 26, 2018
Dr. Zvi Gabbay Interviewed on ADR's petition to the District Court for Economic Affairs
Dr. Zvi Gabbay, Head of the Capital Market Department, was interviewed by TheMarker following a petition submitted by ADR through our firm to the District Court for Economic Affairs in respect of the Israel Securities Authority's decision requiring the company to publish a prospectus. ADR offers the public a unique investment channel - insurance policies of older American citizens.
January 4, 2017
Adv. Elad Pilpel in an article in Globes on the Restoration of Funds for Victims of Stock Manipulation
Adv. Elad Pilpel from the Capital Markets Department at Barnea & Co. appeared in an article in Globes on the restoration of funds for victims of stock manipulation. Elad discussed the question whether the state is obligated to repay portion of the fine directly to the victims through a distribution mechanism.
November 9, 2016
Barnea & Co. Represents iTrader, an Online Forex Trading Company
Barnea & Co. represents iTrader, an online forex trading company, which is under investigation by the Israeli Securities Authority. Adv. Zohar Lande and Adv. Moran Bickel from the Litigation department were interviewed by The Marker and commented that they hope the investigation by the ISA, which focuses on the company's activities during the period in which it was entitled to act as a trading platform, will end soon.