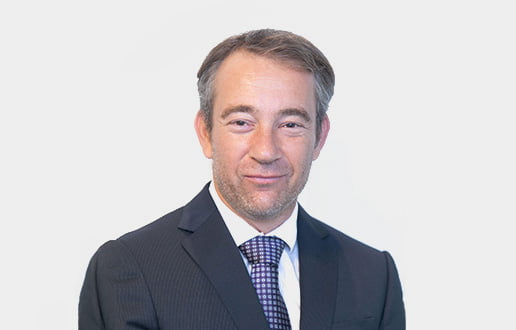 Electra City Tower
58 Harakevet St.
Tel Aviv
6777016
Shai Avnieli
Shai specializes in representing clients in complex dispute-resolution procedures, with a special focus on procedures relating to engineering and infrastructure projects, including insurance related disputes. He also possesses extensive experience advising contractors and entrepreneurs throughout all stages of a project.
Shai's clients include leading Israeli engineering and infrastructure companies, as well as internationally known entities operating the infrastructure and energy sectors.
Shai is well versed in advising on various infrastructure projects, including those involving roads, rail transport, water, gas, renewable energy, seaports, and airports. Examples of projects Shai has advised are the Tel Aviv Light Rail Red Line Project, the Tunneling Project for the High Speed Rail between Tel Aviv and Jerusalem, the Ashdod Desalination Plant Project, and the Ben-Gurion Airport Expansion Project.
Shai represents clients in various courts, arbitrations, and alternative dispute resolution procedures.
Shai also serves as a guest lecturer in the Israeli Association of Construction & Infrastructure Engineers arbitrators course and is a member of the Society of Construction Law.
Prior to joining Barnea, Shai served as a partner in the litigation department of S. Horowitz
Education:
Hebrew University of Jerusalem, LL.B., 2004

Admission:
Member of the Israel Bar Association since 2005

News and updates - Shai Avnieli:
June 3, 2020
Israel's Infrastructure Boom
Israel is undertaking a massive transformation to modernize its infrastructure, with a series of projects in transport, energy, and defense. British magazine The Lawyer interviewed Shai Avnieli, an expert in the infrastructure area, on the subject. In his comments, Shai noted that providing legal advice for complex projects is not something just any lawyer can do. "This practice area is not some buzzword that lawyers can quickly adapt to and it is certainly impossible to quickly become adept in this field," he stressed.
March 24, 2020
Israel's Construction and Infrastructure Sector Recognized as an Essential Field
On March 22, 2020, emergency regulations were published in Israel on limiting market activity for the purposes of managing the spread of the coronavirus. The construction and infrastructure sectors were declared exempt.
January 15, 2020
Shai Avnieli Lectures to Israeli Association of Construction & Infrastructure Engineers
Shai Avnieli served as a guest lecturer as part of an arbitration course held by the Israeli Association of Construction & Infrastructure Engineers.