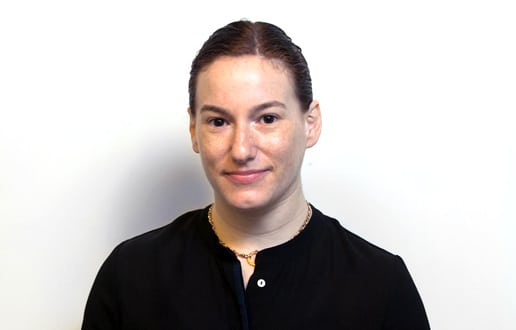 Electra City Tower
58 Harakevet St.
Tel Aviv
6777016
Avishag Salomon
Avishag provides representation to both companies and individuals in the enforcement field.
Avishag advises these clients on a broad range of criminal and administrative enforcement procedures, including those involving money laundering, insider trading, and various internal investigations. 
Avishag specializes in the white-collar field. She assists companies and individuals in various issues in the field of criminal and administrative enforcement, both locally and internationally. In this context, Avishag advises clients suspected of economic offenses, including money laundering, bribery, tax evasion, insider trading, various types of securities fraud, and internal investigations. She provides legal support throughout an entire legal proceeding—from discovery including thousands of documents, to the construction of a defense strategy and representation before the relevant courts and authorities.
Avishag also accompanies companies in the preparation and implementation of internal compliance plans.
Education:
Interdisciplinary Center Herzliya (LL.B. and B.A. in Business Management), 2016

Tel Aviv University (B.A. in Political Science and East Asian Studies), 2009

Admission:
Member of Israel Bar Association since 2018

News and updates - Avishag Salomon:
February 5, 2020
Article: Cases against Netanyahu Will Have Precedential Effect on Corporate Governance in Israel
Dr. Zvi Gabbay and Avishag Salomon of our Capital Markets Department published an op-ed in TheMarker, discussing how the Israel State Attorney's guideline on indicting and sanctioning corporations will guide the decision on the prosecution of Bezeq, Walla, and Yedioth Ahronoth.
February 3, 2020
EU Taking Steps to Ensure Wide Protections for Whistleblowers
In October 2019, the Council of the European Union adopted new rules to protect whistleblowers through a new directive.
August 18, 2019
Administrative Enforcement Committee Approves Agreement between ISA and Kitov Pharma Ltd.
The Administrative Enforcement Committee of the Israel Securities Authority (ISA) approved an administrative enforcement agreement between the ISA, Kitov Pharma Ltd., and a few of its officers. According to the agreement, which concludes the criminal investigation by the ISA, the company and its officers will pay a monetary sanction. Our firm represented the company and its CEO in the process.