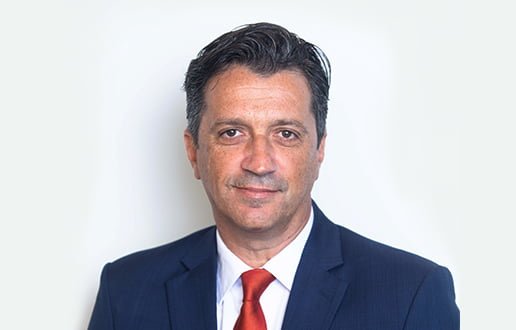 Electra City Tower
58 Harakevet St.
Tel Aviv
6777016
Eldar Adato
Eldar is the head of our firm's Real Estate Department and an expert in the areas of construction and planning laws and real estate taxation.
Eldar has rich and varied legal experience in the real estate sector. He represents companies, public entities, entrepreneurs, and contractors in real estate and construction and planning projects, and accompanies them throughout these different projects. Eldar is involved in all stages of the preparation and launch of a project, beginning with the planning stage, then project funding and marketing, through to securing all permits and approvals.
Eldar also represents public and private companies, entrepreneurs, contractors, and residents in urban renewal projects ("vacating and constructing" and "NOP 38"). In this capacity, Eldar provides legal advice for the duration and length of the process and project. This extends from the early exploration steps to negotiations between the entrepreneur and contractor and residents, reporting to tax authorities, planning and construction committee hearings, issuance of permits, banking consultation, and delivery of apartments to owners and registration of their rights.
Eldar is an expert in eminent domain procedures and has been greatly successful in petitions for compensation for the expropriation of lands. He even succeeded in changing legislation dating back to British rule before a panel of seven judges on the Supreme Court. He has won countless suits and judgments that have created legal precedents.
Eldar consults and lectures for different forums, and he hosts the show "Real Estate Time" on the Reshet Channel (13). In addition, he is invited as a permanent consultant to Israeli Knesset planning committees.
Education:
The University of London, England, LL.B. 1995

Admission:
Member of the Israel Bar Association, 1996

News and updates - Eldar Adato:
July 7, 2019
Building Removed from Pinui-Binui Plan Due to Residents' Objection
Adv. Eldar Adato was interviewed by Globes about a pinui-binui project in Kiryat Yovel, Jerusalem. Eldar is advising some of the residents in this project. Residents of the middle building objected to the plan before the Jerusalem District Planning and Building Committee, which eventually decided to exclude this particular building from the project. Eldar says this decision proves that it is possible to make flexible plans and exclude buildings with objections while still otherwise approving pinui-binui plans.
July 3, 2019
The Expected End Date for TAMA 38: May 2020
The Planning Administration revealed that the deadline for the completion of the TAMA 38 plan is May 2020. Eldar Adato, the head of our Real Estate Department, was interviewed by TheMarker on the matter. He said the Planning Administration's announcement entangles an entire industry built on the basis of TAMA 38, and projects that invested hundreds of hours of work and hundreds of thousands of shekels will be left orphaned and unable to implement.
June 12, 2019
First Evacuation and Reconstruction Project in Givat Olga
Our Real Estate Department is representing the entrepreneurs and some of the residents in an evacuation and reconstruction project on Hagdud Haivri St. in Givat Olga, Hadera.