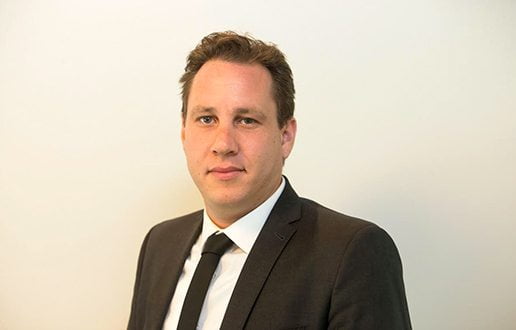 Electra City Tower
58 Harakevet St.
Tel Aviv
6777016
Eyal Nachshon
Eyal specializes in complex litigation proceedings involving a variety of aspects of commercial-economic law, particularly corporate law, securities law, banking law, contract law, intellectual property, class actions and derivative suits.
Eyal gained considerable experience representing economic bodies, including banks, financial institutions, public companies, private companies and businessmen during high-volume, complex legal proceedings before various courts, including district courts and the Supreme Court.
Before joining Barnea, Eyal served as a legal assistant to Justice Esther Hayut in the Supreme Court, and worked for a number of years at leading law firms in the practice areas of commercial-economic litigation and white-collar crime.
Eyal has been a tutor and a guest lecturer on various courses at the Hebrew University, University of Haifa and at the College of Law and Business in Ramat-Gan.
Education:
Columbia Law School, New York (LL.M, Harlan Fiske Stone Scholar), 2011

University of Haifa (BA in economics, LL.B, cum laude), 2008

Admission:
Member of the Israel Bar Association since 2009

News and updates - Eyal Nachshon:
June 13, 2018
Broker Sues for NIS 50 million over British and Melisron Merger
Advs. Zohar Lande, Eyal Nachshon, and Omer Keydar from our Litigation Department are representing businessman Eyal Shamir in a lawsuit against British Israel Investments owned by Melisron Ltd. Shamir alleges he was not paid a brokerage fee for the merger between the two companies.
June 3, 2018
RGE Wins Tender for Operation of Knesset Channel
The Cable and Satellite Council awarded RGE Group's proposal with the tender to operate the Knesset Channel for the next 10 years. RGE is represented by Advs. Zohar Lande, Adi Shoham, Eyal Nachshon, and Omer Keydar of our firm's Litigation Department.
December 26, 2017
Fierce Battle over Banning Binary Options Reaches High Court of Justice
Following a bill promoted by the Israel Securities Authority, and passed by the Knesset, outlawing binary options trading by Israeli companies, Yukom Communications LTD and its controlling shareholder, Yossi Herzog, filed a petition to the High Court of Justice. Overseeing the filing of the petition were Barnea & Co. attorneys Zohar Lande, Eyal Nachshon, and Moran Bickel.