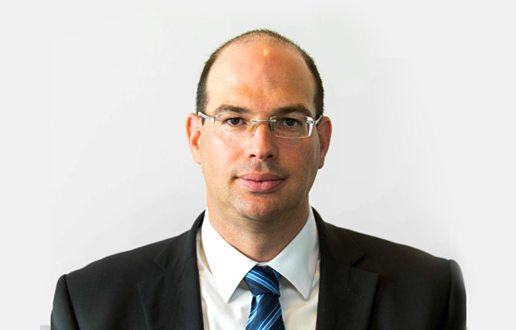 Electra City Tower
58 Harakevet St.
Tel Aviv
6777016
Zohar Lande
With more than 18 years experience, Zohar, head of our litigation department, represents foreign and Israeli clients in commercial disputes.  Zohar is involved in some of the most complex and sensitive litigation, arbitration and mediation proceedings in Israel and has an excellent track record in achieving results for clients.
Landmark cases representing both corporates and individuals have included disputes about investments in venture capital funds, rights of minority shareholders, IP infringement, derivative actions, corporate infrastructure, class actions, and distribution agreements. In the course thereof, Zohar has acted for some of Israel's largest corporations, in the Administrative Courts and in the High Court of Justice.
Zohar's profound understanding of commercial law, and his ability to harness this insight on behalf of his clients, has established him as one of Israel's best-known litigation lawyers.
In 2004 he was chosen by Forbes magazine as one of the ten most promising commercial lawyers in Israel. Zohar is also involved in several nonprofit organizations dedicated to promoting education in Israel.
The Chambers describes Zohar as "a well-respected litigator who is quick on his feet and has a good courtroom presence."
Education:
The Hebrew University, LLM, Law, Magna Cum Laude, 2000

The Hebrew University, LLB, Law, Magna Cum Laude, 1998

Admission:
Israel Bar Association, 1999

News and updates - Zohar Lande:
October 15, 2017
District Court Rejects Scheduled Vote of Purchase Group United Sarona
The Tel Aviv District Court accepted the request of over 50 members of the purchase group United Sarona, represented by Barnea & Co.'s Head of Litigation, Adv. Zohar Lande, to prevent a vote at the meeting scheduled for today. In the motion that was presented, it was argued that in the process of convening the meeting there were material flaws, including a lack of information.
September 25, 2017
Purchase Group United Sarona about to Fall Apart
The purchase group United Sarona, which won a tender a year and a half ago to build several towers near Sarona Market in Tel Aviv, is about to fall apart. In the last few days, several members of the group have begun organizing, through Adv. Zohar Lande, Head of the Litigation Department at Barnea & Co., to file a lawsuit against United Sarona's organizers, after they failed to recruit new members or find alternative funding sources to ensure the progress of the project.
July 19, 2017
High Court Issues Interim Order on Channel 20's Winning Bid for Knesset Channel
RGE, represented by Adv. Zohar Lande, Ronen Reingold and Adi Shoham of Barnea & Co., petitioned the High Court of Justice over the results of a tender concerning the operation of the new Knesset channel. It requested an interim order that would prevent the agreement with Channel 20, who had won the tender. In a hearing held today at the High Court of Justice, the interim order was issued, freezing the results of the tender.