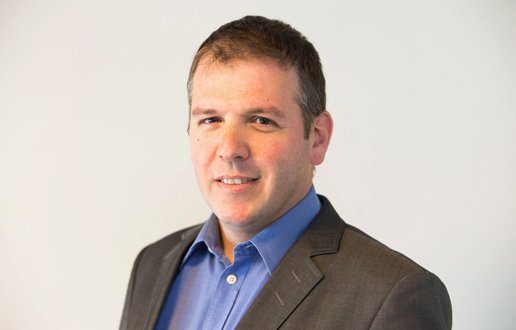 Electra City Tower
58 Harakevet St.
Tel Aviv
6777016
Yuval Lazi
Yuval Lazi is a partner at our firm's corporate and M&A department. 
Yuval specializes in cross-border mergers and acquisitions, private equity and venture capital investments, both in the high-tech and low-tech industries, corporate finance, securities, intellectual property and complex corporate and commercial transactions, such as technology transfers, international distribution/franchise arrangements and BOT.
Yuval acts as a Mentor at Google Campus, advising numerous startups on capital raising, funding and various legal issues.
Yuval has extensive experience in the representation of multi-national corporations, both in Israel and abroad, including the United States, Russia and Eastern Europe. Yuval represents clients from various fields, including startups and hi-tech, telecommunications, automotive industries, agro, medical and food industry, industrial and green technologies.
Yuval  was admitted to the Israeli bar in 2003 and to the New York State bar in 2004 and holds an LL.B. degree with Honours from Brunel University, London, in 2001.
Education:
Brunel University ,(LL.B) with Honours, 2001

Admission:
Israel Bar Association, 2003

New York Bar, 2004

News and updates - Yuval Lazi:
July 30, 2017
How Tech Transfer Organizations Drive Israel's Growth
Much of the research and development that goes into new technologies occurs in academic and research institutions and laboratories. But this does not in itself create the new products and processes that change the world. Rather, the technologies are transferred from these academic institutions to the companies that will develop marketable applications.
In Israel, the middlemen for this process are special Tech Transfer Organizations (TTOs) that are incorporated by the academic research facilities in order to 'transform' theory into practice. As Israel continues to churn out new scientific breakthroughs, TTOs play a critical role in converting new science into continued economic growth.
Bringing Science to the Market
TTOs are not a new development in Israel. From the establishment of the first transfer organization in the country, Yeda Research and Development Co., the nation has depended on these organizations to bring science to the market.
Today, tech transfers are a big business in Israel. Every year, TTOs in the country generate $1.5 billion in royalties and lead to the creation of 15 new companies. Indeed, their existence improves the efficiency of the market by allowing everyone else to do what they do best.
A research institution benefits from being able to focus on scientific inquiry and development. In turn, TTOs can identify potential applications for the resulting science and help connect the research to companies that can best apply it to marketable inventions.  The result - an efficient economic approach that continues to foster powerful growth year after year.
Engagement with TTOs
The engagement with the TTOs are non-standard. The TTO does not invest in the company or sell the technology, but rather provides the license needed in order to commercialize the technology. Usually, these types of engagement require a "three way" agreement between the TTO, the startup company that will commercialize the technology and a 'grown' company that expects to use this technology in order to implement it into its own products or services. These complex engagement structures can in some cases result in uncertainties and disputes relating to the rights in the technology and its implementation.
Barnea & Co. has experience helping TTOs, commercialization companies and technology purchasers navigate the difficulties involved in the process of structuring such complex engagement and assist in managing the continued drive of the country's technology boom with the TTOs in its forefront.
Source: barlaw.co.il
July 25, 2017
Barnea & Co. represented Industries Centers EOD in the acquisition of control by US company ADM
The acquisition of control by US company ADM of Israeli company Industries Centers EOD—which imports and markets animal feed, processes seeds, and stores emergency inventory for the state—has been completed. The company was represented by Advs. Micky Barnea, Yuval Lazi, Ilan Blumenfeld, Daniel Lorber, Sagi Gross, and Daniel Kleinman.
July 13, 2017
Local Cybersecurity for a Connected World
Today's world holds more cybersecurity threats every day than it did the day before. Expert estimate that Israel faces 100,000 cyber-attacks every day, and 10 times that amount in wartime. Given the constant threat against businesses and the government, Israel's national focus on fostering cybersecurity technology and growth seems almost obvious.
But sometimes, the needs of businesses in a global economy clash with national interests. Navigating a path that takes both into account requires a thoughtful approach from government and the private sector.
Israel's Cybersecurity Needs
One key difficulty of cybersecurity comes in the exponential expansion of the world's connectedness. The Internet of Things creates opportunities for consumers to connect to information in more ways every day, and Israel has taken a leadership position in its growth. But this area also creates some of the greatest security risks for information. Israel and other developed nations must constantly examine and re-examine the vulnerabilities of the information network and find ways to combat them.
In addition, countries have an interest in protecting the cybersecurity techniques they develop from other countries whose interests may not fully align with their own. This is where conflicts arise; successful businesses grow and expand beyond national borders, so the exporting of cybersecurity capabilities can be simultaneously a business necessity and a national concern.
Legal Landscape for Cybersecurity Business
In Israel, a proposed regulation would have subjected all cyber exports in four distinct areas: intrusion software, vulnerability detection, defense technology, and advanced forensics. After careful consideration and listening to the concerns of the industry, the government pulled back and will only be supervising offensive cyber technology being exported. The industry representatives feel confident their concerns have been addressed, with a balance struck to allow defensive technology to be shared outside of the country.
This represents a key moment in the examination of disparate needs between the government and the private sector. Still, the legal and regulatory ground for cybersecurity in and outside of Israel will never fully settle. Technology continues to develop, and the law will continue to respond to the new realities of the day. Working with effective counsel remains critical to managing change and staying abreast of the changes that occur daily.
Source: barlaw.co.il