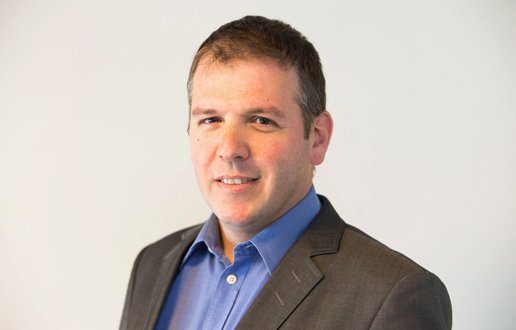 Electra City Tower
58 Harakevet St.
Tel Aviv
6777016
Yuval Lazi
Yuval Lazi is a partner at our firm's corporate and M&A department. 
Yuval specializes in cross-border mergers and acquisitions, private equity and venture capital investments, both in the high-tech and low-tech industries, corporate finance, securities, intellectual property and complex corporate and commercial transactions, such as technology transfers, international distribution/franchise arrangements and BOT.
Yuval acts as a Mentor at Google Campus, advising numerous startups on capital raising, funding and various legal issues.
Yuval has extensive experience in the representation of multi-national corporations, both in Israel and abroad, including the United States, Russia and Eastern Europe. Yuval represents clients from various fields, including startups and hi-tech, telecommunications, automotive industries, agro, medical and food industry, industrial and green technologies.
Yuval  was admitted to the Israeli bar in 2003 and to the New York State bar in 2004 and holds an LL.B. degree with Honours from Brunel University, London, in 2001.
Education:
Brunel University ,(LL.B) with Honours, 2001

Admission:
Israel Bar Association, 2003

New York Bar, 2004

News and updates - Yuval Lazi:
June 12, 2017
The Life Science Industry in Israel
The life sciences are advancing at dramatic rates in capabilities and goals. For most of human existence, we have been trying to keep up with the path of diseases as they emerge. Now, we are starting to push more toward prevention and improvement of life in a forward-looking manner. Israel sits at the front of the developmental curve, with over 1,200 active life sciences companies. With its national innovative drive and start-up mentality, Israel provides fertile ground for growth in the sector.
Why Life Sciences Are Growing
The growth in this sector comes as more scientists recognize the direction companies take needs to change. Much of the research in the area has come in academia, which develops information well but limits the practical development that comes more through entrepreneurial action. One big shift Israeli companies are showing is the push to develop technology for how people actually behave, rather than how a hypothetical person would act in an ideal world. Integrity Applications, Inc., for example, has developed technology in its GlocoTrack system to measure blood glucose without a finger prick, thus reducing human error and time lag issues in measurement. 
Israeli companies are also attacking some of the biggest health challenges in the world. CureTech, for example, is working on ways to harness the immune system to fight cancer, while Teva works on Parkinson's disease, cancer, and a host of other health concerns. The overriding theme is using research and development in the private sector to combat real problems that people face everywhere.
Israeli Funding for Life Sciences
In 2016, investments in life sciences companies in Israel increased by 42% over 2015, though the total amount of investment declined. More significantly, the mergers and acquisitions for life sciences company increased almost tenfold from 2015, a sign of an economy maturing and companies growing in the industry. As companies continue to push toward the future, Israel provides a friendly structure for companies to not only get started with funding, but to grow into entities that can change the world.
Understanding in the life sciences field is still scratching the surface of what we can achieve, but investing and developing in Israel continues to push the standard forward. Barnea & Co. can help you work through the legal and regulatory path to setting up so you can do your part to change the world.
Source: barlaw.co.il
May 7, 2017
Tel Aviv University Innovation Conference
For the second year, Barnea & Co. is taking part in the Tel Aviv University Innovation Conference. In the framework of the conference, Adv. Ariella Dreyfuss, Adv. Yuval Lazi and Dr. Dotan Baruch, Partners in our firm, will judge in the start-up competition in the Fintech, Gaming and IoT sectors. Adv. Micky Barnea, our Managing Partner, is lecturing on the subject of the legal challenges entailed in late staged startups and will judge in the competition final with other mentors from Shazam, Prezi, Capsula, Strauss Group and IAI. Adv. Yuval Lazi is also participating in a panel discussion on funding a start-up, together with a representative of the Office of the Chief Scientist and the CEO of "Cockpit", El-Al's start-up support program.
April 25, 2017
Adv. Yuval Lazi will lecture at Startau Elite Entrepreneurship Course
Adv. Yuval Lazi, Partner in the Technology Department at Barnea & Co., will lecture today on the topic of founders agreements and capital raising at ' Elite Entrepreneurship' - the Entrepreneurship Course of Startau, Tel Aviv University Entrepreneurship Center.