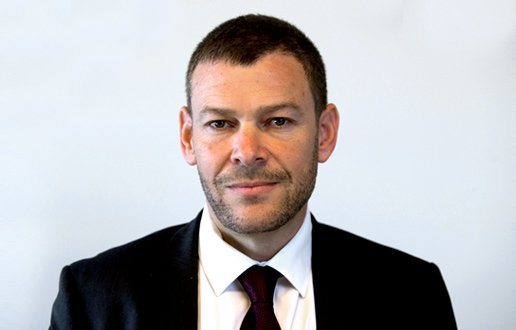 Electra City Tower
58 Harakevet St.
Tel Aviv
6777016
Simon Jaffa
Simon is a founding partner and heads our Corporate Department. The focus of his practice includes advising foreign companies operating in Israel, technology companies and companies that operate in all major areas of infrastructure, including transport, electricity, water, solar energy and gas. 
An outstanding feature is his expertise in cross-border transactions and representing clients in their dealings with Israeli authorities.
Simon is both a corporate finance and M&A expert, hugely experienced in multi-jurisdictional transactions and a project finance specialist.
Simon serves as the international relationships partner. This includes creating, coordinating and maintaining Barnea & Co.'s relationships with leading international law firms as well as international clients.
Simon qualified as a Solicitor in the UK and then worked in London where he specialized in UK corporate acquisitions, disposals and venture capital related transactions. Simon writes regularly in international legal and business media about infrastructure, and he is consistently ranked in the top tier in professional ratings directories.
Simon was ranked as a leading lawyer in the prestigious international IFLR1000 2017 rankings for the 3rd year in the Banking, M&A, PPP/PFI, Project development 
and Project finance areas. The ILFR 1000 describes him as: "very practical and incisive and always constructive with his advice" and "knowledgeable, very skilled and a pleasure to work with". For foreign investors in Israel the ILFR 1000 highlights his "insight on the local specific issues that you may overlook being from abroad."  WWL says: "Simon Jaffa is the 'go-to lawyer' when it comes to project finance matters in Israel, and is admired for his "professional" and "practical" approach".
Simon is an avid supporter of West Bromwich Albion FC and a member of the MCC.
Education:
Manchester University (LL.B), 1990

London Guildhall University – Law School, 1991

Admission:
Solicitor of the Supreme Court, Law Society of England and Wales, 1994

Israel Bar Association, 1999

News and updates - Simon Jaffa:
March 27, 2017
Event at Barnea with the UK Israel Tech Hub
Barnea & Co. together with the UK Israel Tech Hub are hosting today a delegation from the UK, who will be visiting Israel for the first time in order to look for investment and cooperation opportunities, mainly in the Mobility field.
February 21, 2017
Innovation Cocktail Event Hosted Together with the Israel-South Africa Chamber of Commerce
Barnea & Co., together with the Israel-South Africa Chamber of Commerce, is hosting today a cocktail event to promote networking between South African businessmen living in Israel and Israeli businessmen.
February 16, 2017
Japan-Israel Relations: Advancing Technology
For many years now, Israel's emergence and growth on the world's economic stage has captured the attention of national and private investors all over the globe. It is only in recent years, though, that this has come to include Japan. In the past few years, more and more Japanese corporations have opened R&D and sales centers in Israel, while business delegations are continually streaming into Israel. One of those companies which recently entered Israel is Fujitsu, the largest IT company in Japan and the fifth largest in the world.
Technological Relationships
Business relations between the countries received a substantial boost, after Prime Minister Netanyahu's visit to Japan in 2014. The visit led to an historic R&D agreement that included a Memorandum of Cooperation and a Memorandum of Understanding, both designed to foster relationships between the two countries and create cooperative endeavors in technology. In July 2015, this lead to three distinct joint industrial R&D projects and on February 2017 both countries signed a bilateral investment treaty.
One of the attractive areas for Japanese companies is Cybersecurity; Japan has long recognized Israel's position in this area, and stands to benefit from Israel's knowledge base and growth. The agreement between Israel's Radiflow and Japan's NEC focuses on integrating cybersecurity with physical security. Another agreement, between VocalZoom Systems and Fuetrek, focuses on audio technology that hones in on a speaker's voice while eliminating background noise.
These agreements just scratch the surface of the potential this relationship creates. Japan has long been a world leader in technology engineering, and Israel's prowess in these areas has led to a sustained boom period in startups and technology investment. Together, the countries should be ready to build new technological opportunities in finance, technology, agricultural technology, the Internet of Things, Automotive, Cybersecurity, and much more.
Where Next?
The interest factor is not a one way street. Israeli companies are also showing interest in investing in the Japanese market in various sectors. Both countries enjoy innovative entrepreneurs who are driven to constantly push the boundaries of technological development and advancement. This era of cooperation between Israel and Japan will most likely help to cement relations between the countries on various levels, such as mutual tourism and support in international forums.
Source: barlaw.co.il