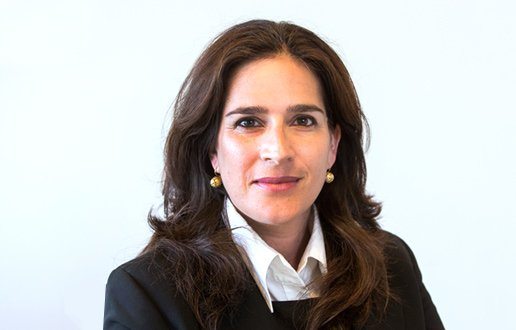 Electra City Tower
58 Harakevet St.
Tel Aviv
6777016

Ronit Offir
Ronit has extensive experience representing Israeli and international companies in complex litigation proceedings in District Courts, Supreme Court and during mediation and arbitration proceedings.
Ronit represents companies in class actions, administrative proceedings and other commercial matters in commercial lawsuits litigated in Israel and abroad, as well as legal disputes related to distribution and agency agreements including the enforcement of such agreements.
Ronit represents Israeli and international corporations in contractual and commercial disputes related to large scale infrastructure projects, against end-users, subcontractors and others.
Ronit is an expert in the field of intellectual property and routinely represents clients in courts of various instances, including the handling of summary proceedings (such as ex parte injunctions) relating to diverse aspects of intellectual property law, such as copyrights, patents, commercial secrets, unlawful enrichment and more.
Ronit coordinates all of the firm's activities relating to the voluntary program of the NPO "A Different Lesson". 
Education:
Bar Ilan University, MBA, 2000

Bar Ilan University, LL.B, 1999

Admission:
Member of Israel Bar Association since 2000

News and updates - Ronit Offir:
December 12, 2016
Roundtable Regarding the Employment of Arab Interns and Lawyers
Adv. Mickey Barnea and Ronit Offir, Partners at Barnea & Co., will participate in a roundtable meeting with other leading law firms regarding the employment of Arab interns and lawyers. The meeting was initiated by the Deans of the Universities' Faculty of Law.
September 22, 2016
Class Actions in Israel- Overview and Contemporary Trends
The Israeli Class Action Law came into force in 2006, and formally regulates the proceedings applying to class actions in Israel. This type of action was available in Israel before 2006, but was much less developed. Since the advent of the Law, class actions have become a favored path of pursuing litigation where the damage caused to a single plaintiff is not significant and would usually not result in a claim against the party which caused the damage. The majority of class actions filed in Israel are consumer claims against corporate entities.
Court Procedures
The procedure begins with a preliminary motion to the court to certify a class action. The defendant then has the opportunity to respond to this motion, and normally both parties can make oral arguments in court regarding the motion. If the court grants the motion, the proceeding continues as a class action, and the court determines the scope of the plaintiff class. The court's decision is made public in news media as well as in official circulars, and any claimant who believes that they fall within the class may apply to join the represented class.
A defendant in a class action motion has 90 days to file a response, listing the legal and factual arguments against the approval of the class action. As a rejection by the court of the motion to approve a class action ends the legal proceeding, such a decision carries a right of appeal.
We note that most class actions in Israel end in settlements, and very few ever reach a court ruling.
Consumer Claims
Many consumer claims against corporate entities include "Loss of Autonomy" as one of the causes of actions. "Loss of Autonomy" is a concept which is intended to address cases in which a person was deprived of his right to make an informed choice with respect to his body. It was first recognized in medical negligence cases and may be traced to concepts of bodily integrity and one's dignity. It constitutes both the cause of action and the type of harm caused.
Since damages were first awarded in a class action for loss of autonomy, in 2008, in the Tnuva v Rabi case, this cause of action has become integral to class actions filed by consumers against manufacturers and distributors. It has been ruled that even if the claimants have suffered no quantifiable damage, the harm caused by loss of autonomy is of the 'pain and suffering' type, exemplified by negative emotions such as disgust, helplessness, and anger. This type of harm entitles a claimant to compensation for non-monetary damages.
Following the Tnuva case, in a number of consumer class actions, the possibility of claiming non-monetary damages due to the loss of autonomy was recognized.
Implication of Filing a Class Action in Israel
Since the Law came into force, the number of class actions that have been filed has increased significantly. According to official records, 7,400 class action Motions have been filed since 2006, of which 5,300 occurred in the last four years alone. In order to deal with this "flood", the Minister of Justice is examining the possibility of setting a court fee on the filing of a class action Motion- in the sum of 50,000 NIS in the Magistrates' courts, and 62,500 NIS in the District courts.
Currectly, no court fees are required when filing such a motion, and this is a first step in bringing the class action back to a reasonable proportion and easing the burden of the courts in dealing with increasing numbers of motions.
Source: barlaw.co.il
July 7, 2016
Barnea & Co. represented Pharma Cosmetics Laboratories Ltd.
Adv. Ronit Offir, Partner and Adv. Itay Hatam from the Litigation department at Barnea & Co., represented Pharma Cosmetics Laboratories Ltd. (formerly HL Cosmetics Laboratories) in an IP claim against a beautician and her partner. The Rishon Lezion Magistrates Court recently awarded compensation in favor of Pharma and rejected the defendants' claim that the Copyright Act does not apply to the images and texts they copied from Pharma's website.