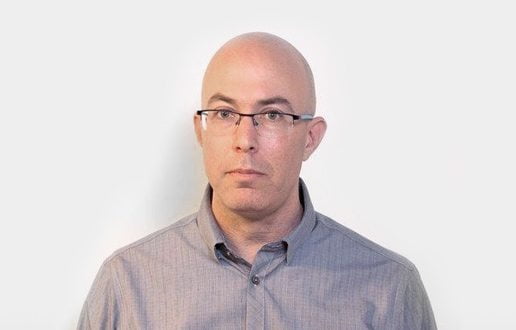 Electra City Tower
58 Harakevet St.
Tel Aviv
6777016
Ronen Reingold
Ronen has extensive experience in communications and media law, commercial law and the regulation of these sectors, in legislative proceedings and policy setting, as well as experience working with various regulatory authorities.
Ronen specializes in providing regulatory advice to Israeli and foreign corporations and to their controlling shareholders in relation to all regulatory aspects of their spheres of business, transactions, mergers and acquisitions, tenders and legal proceedings in the courts. Ronen provides legal advisory services to local and international communications and media companies, including fixed-line communications suppliers, international telephone operators, to companies providing cellular, internet, multi-channel television and broadcasting services, technology companies, content providers and production companies.
Ronen also engages in other regulatory aspects, including laws regulating e-commerce, internet law, privacy protection, databases, advertising, marketing and consumer protection.
Ronen held office as a deputy legal counsel at the Ministry of Communications, and led key developments in the communications sector in Israel, including the opening of the fixed-line and international communications sectors to competition, the privatization of Bezeq, the process of regulating the field of postal services in Israel and the founding of the Israel Postal Company.
Prior to joining Barnea & Co., Ronen was a partner in the communications and media department of a large law firm in Israel.
Education:
Hebrew University of Jerusalem (M.B.A.), 2006

Hebrew University of Jerusalem (LL.B.), 1997

Admission:
Member of Israel Bar Association since 1998

News and updates - Ronen Reingold:
June 6, 2017
Barnea & Co., together with the ACC, are Hosting an Event on Privacy
Barnea & Co., together with the Association of Corporate Counsel (ACC), are hosting today an event on privacy. During the event, Dr. Dotan Baruch will speak on the new EU regulations on the protection of privacy and information; Dr. Zvi Gabbay will address the right to financial privacy in Israel; Adv. Ronen Reingold will focus on the recently published regulation of organizations' database security.
In view of the demand, we will hold another event on June 11th.
March 29, 2017
New Data Security Regulations Contain New Requirements for Database Administrators
The Constitution, Law and Justice Committee recently approved the Privacy Protection Regulations (Data Security), 5767-2017, which enacts new and comprehensive norms for entities that manage or hold databases regarding data security procedures. In practice, these regulations affect many entities in the Israeli marketplace, from small businesses managing client information databases to large corporations.
March 8, 2017
The Right to Review Digital Database
Within the scope of a new directive published recently by the database registrar at the Israeli Law, Information and Technology Authority, entities, such as service-providers, that retain recordings of telephone conversations or chat correspondence with their customers will be forced to enable their customers (the subjects of the information) to also access information of this type. This according to the right of access prescribed in the Privacy Protection Law and the regulations instituted by virtue thereof.