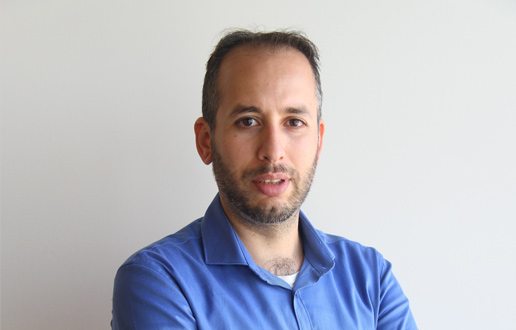 Electra City Tower
58 Harakevet St.
Tel Aviv
6777016
Refael Kriman
Refael specializes in corporate law, the capital markets and securities, mergers and acquisitions, financing and financial services.
Refael provides ongoing advice to some of the leading major public companies in Israel and takes the helm during processes relating to these companies at the Israel Securities Authority, the Tel-Aviv Stock Exchange and at foreign stock exchanges.
Refael also specializes in complex transactions, such as local and international cross-border mergers and acquisitions, including financing and capital raising transactions, also by way of private issues.
Refael's financial services related advice includes the provision of ongoing guidance to Israeli and foreign individuals and companies relating to their activities in Israel, including representation before the Israel Securities Authority.
Refael is the Vice Chairman of the Capital Market and Business Committee of the Tel Aviv District of the Israel Bar Association.
Education:
Ramat Gan Law School (LL.B, Magna Cum Laude) , 2006

The college of management (MBA - Capital Market and Corporate Governance, Magna Cum Laude), 2013

Admission:
Member of Israel Bar Association since 2007

News and updates - Refael Kriman:
March 12, 2017
Directors' Liability
A significant precedent was handed down recently by the Israeli Supreme Court on the subject of the judicial audit that should be performed in relation to companies' business resolutions.
The judgment officially adopts the Business Judgment Rule prescribed in Israeli law with regard to the auditing standard that should be applied to board resolutions. The judgment further prescribes that it is also warranted to adopt the Enhanced Scrutiny Rule under circumstances when the Business Judgment Rule does not provide an adequate solution. The judgment also engages in subjects not yet addressed by the court, including issues pertaining to dividend distributions, leveraged buyouts, officers' duties in a company and the relation between them.
February 5, 2017
Doing Business in Israel – Practical Law
A Q&A guide to doing business in Israel written by Barnea & Co. was published in the Practical Law website. The guide gives an overview of the legal system, foreign investment, regulation, and other issues pertaining to Israel.
January 24, 2017
Draft Legislation Permitting Corporations to Obtain Loans Through Crowdfunding
Last week, the Israel Securities Authority published draft legislation for public comments that will permit corporations to obtain loans through crowdfunding with an exemption from the prospectus requirement.