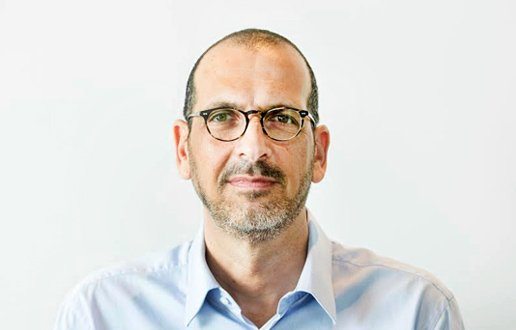 Electra City Tower
58 Harakevet St.
Tel Aviv
6777016
Michael Barnea
Micky is the firm's Founding and Managing Partner and is recognized as one of Israel's leading corporate lawyers. His aim to build a commercial firm, truly international in its outlook and at home in any jurisdiction, is reflected in the breadth of his practice, including both foreign clients with local operations and Israeli clients with overseas operations.
Since Barnea & Co. opened its doors Micky has advised privately held and publicly traded companies; local, international and multinational corporations; institutional investors; venture capital and private investment funds; startups; entrepreneurs; and private investors.
Micky has also earned a particular reputation as an advisor to public companies that want to trade in Israel and on foreign exchanges (notably the London Stock Exchange and AIM), and to foreign investors with stakes in publicly traded Israeli companies.
Micky's knowledge of corporate and securities law is also sought after, most commonly in relation to raising capital, spin-offs, listings, dual listings, mergers, hostile takeovers, asset acquisitions and de-listings, both in Israel and abroad.
Technology companies in sectors including communications, life sciences, internet, financial services and advertising rely on his counsel too. This expertise covers the entire corporate life cycle, covering founder agreements, employee incentive plans, intellectual property strategy, licenses and commercial agreements, strategic partnerships, raising capital, company sales and public issue of securities.
The firm's international reach owes much to Micky's experience and his relationships with foreign law firms and other organizations around the world. These connections help our clients wherever they are doing business.
Micky was ranked as a leading lawyer in the prestigious international IFLR1000 2017 rankings for Capital markets: Equity and M&A areas. The ILFR 1000 describes him as: "very practical and incisive and always constructive with his advice". 
The Chambers describes him as: "really brilliant and very straightforward. Problem solver".
Micky was also been appointed as the Middle East Liaison Officer of the IBA Law Firm Management Committee.
Education:
Tel Aviv University (LL.B.) 1992

Admission:
Member of Israel Bar Association since 1994

News and updates - Michael Barnea:
September 5, 2017
Micky Barnea to Discuss Late-Stage Startups' Challenges at IBM Accelerator
Adv. Micky Barnea, Managing Partner, will lecture today at the IBM Alpha Zone Accelerator on the challenges of late-stage startups.
July 25, 2017
Barnea & Co. represented Industries Centers EOD in the acquisition of control by US company ADM
The acquisition of control by US company ADM of Israeli company Industries Centers EOD—which imports and markets animal feed, processes seeds, and stores emergency inventory for the state—has been completed. The company was represented by Advs. Micky Barnea, Yuval Lazi, Ilan Blumenfeld, Daniel Lorber, Sagi Gross, and Daniel Kleinman.
July 11, 2017
FDI Magazine Executive Breakfast Briefing: Investment opportunities in Israel
Michael Barnea, our Managing Partner, is participating today in a panel discussion on investment opportunities in Israel. The event is being held in London under the auspices of FDI Magazine, which is published by the Financial Times.