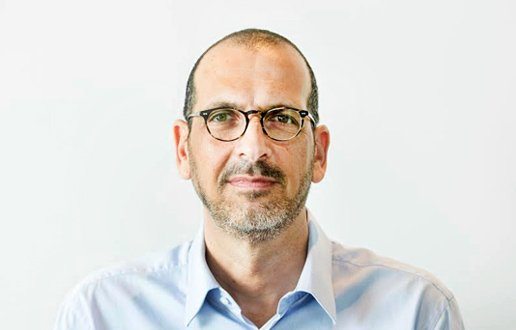 Electra City Tower
58 Harakevet St.
Tel Aviv
6777016
Michael Barnea
Micky is the firm's Founding and Managing Partner and is recognized as one of Israel's leading corporate lawyers. His aim to build a commercial firm, truly international in its outlook and at home in any jurisdiction, is reflected in the breadth of his practice, including both foreign clients with local operations and Israeli clients with overseas operations.
Since Barnea & Co. opened its doors Micky has advised privately held and publicly traded companies; local, international and multinational corporations; institutional investors; venture capital and private investment funds; startups; entrepreneurs; and private investors.
Micky has also earned a particular reputation as an advisor to public companies that want to trade in Israel and on foreign exchanges (notably the London Stock Exchange and AIM), and to foreign investors with stakes in publicly traded Israeli companies.
Micky's knowledge of corporate and securities law is also sought after, most commonly in relation to raising capital, spin-offs, listings, dual listings, mergers, hostile takeovers, asset acquisitions and de-listings, both in Israel and abroad.
Technology companies in sectors including communications, life sciences, internet, financial services and advertising rely on his counsel too. This expertise covers the entire corporate life cycle, covering founder agreements, employee incentive plans, intellectual property strategy, licenses and commercial agreements, strategic partnerships, raising capital, company sales and public issue of securities.
The firm's international reach owes much to Micky's experience and his relationships with foreign law firms and other organizations around the world. These connections help our clients wherever they are doing business.
Micky was ranked as a leading lawyer in the prestigious international IFLR1000 2017 rankings for Capital markets: Equity and M&A areas. The ILFR 1000 describes him as: "very practical and incisive and always constructive with his advice". 
The Chambers describes him as: "really brilliant and very straightforward. Problem solver".
Micky was also been appointed as the Middle East Liaison Officer of the IBA Law Firm Management Committee.
Education:
Tel Aviv University (LL.B.) 1992

Admission:
Member of Israel Bar Association since 1994

News and updates - Michael Barnea:
April 6, 2017
Preparing for the Second Round of Startup Funding
Funding your startup company is an inexact science. The first round of funding helps get your company established, but often leads to a realization that you need more. After the first round, new issues and growing capital requirements emerge and you need to adjust course moving forward. To help you build your company successfully, you should know what the challenges are in each stage you are in, and to be prepared for them.
Challenges Following the First Round
The first round of investment allows you to bring on employees. Following the completion of the first round, your company has shares issued to the founders, to employees through an ESOP, and to the initial investors. The board of directors begins working together with the founders.
This is the point where you begin to discover your ongoing needs and start facing mounting challenges. Money is running out, the available stock option pool is spent, some investors may lose interest and even certain funders may be looking to move on to other ventures or cash out on this one. To allow the company to face these challenges and continue and grow, another round of fundraising quickly becomes necessary.
Plan and Execute the Second Round
When starting down the road to the second financing round, you should have a better sense of what your company is, and should be. This is the opportunity to raise money based on what you have in place. You want to focus on raising the right amount rather than aiming for a specific valuation.
When structuring the second round, you should focus on your current and future capitalization table. The allocation of the shares in your company may distinguish between active and departing founders, must ensure that current and future employees are sufficiently covered, should consider the cash waterfall upon an exit event so that the valuable team is incentivized, and secure the reasonable stake of current and incoming investors.  
As part of the second round you should also prepare for a change in the control of your company. It is inevitable that the founders would lose the control of the board that would gravitate towards the investors. This means you should be very careful in selecting the right investors for the second round, as they will have the ability to impact the future of the company, and even have a major role in determining its future direction.
The second round is where you grow from starting a company to building it.
"Originally published on the IATI website"
April 5, 2017
Issuance of a New Series of Bonds
Barnea & Co. represented Avgol Industries 1953 Ltd in connection with the issuance of a new series of bonds in the amount of NIS 197 Million. Avgol is one of the biggest manufacturers in the world of non-woven fabrics for the hygiene market. Its securities are traded in the leading indices on the Tel Aviv Stock Exchange.
April 4, 2017
Barnea & Co. Represented Viola Credit in the Acquisition of Negev Ceramic
Barnea & Co. represented a group of investors, led by Viola Credit, in the acquisition of Negev Ceramics from creditor banks. Viola was represented by Adv. Michael Barnea, Adv. Inon Yogev and Adv. Ilan Blumenfeld, Partners at Barnea & Co.