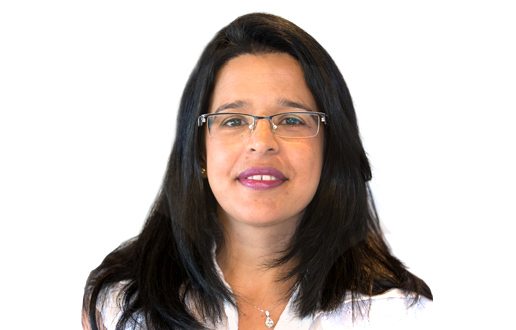 Electra City Tower
58 Harakevet St.
Tel Aviv
6777016
Maya Zisser
Maya is a partner in our real estate department.
Maya is a highly experienced real estate lawyer. Over the past 16 years Maya has worked with a wide range of local and international clients on all manner of private and public property transactions.
Maya's experience includes all phases of real estate transactions – consultation and due diligence, negotiations, execution of sales, lease or combination agreements, planning, agreements with contractors and various consultants, real estate taxes and registrations.
Maya advises private companies, developers, construction companies, buisness and commercial and centers, purchasing groups etc.
Maya joined Barnea & Co. in 2010 and was named a partner in 2014.
Maya holds a bachelor's degree in law from Tel Aviv University.
Education:
Tel Aviv University (LLB), 1998

Admission:
Member of Israel Bar Association since 1999

News and updates - Maya Zisser:
May 29, 2017
Urban Renewal Law (Transaction Organization Agreements)
The Urban Renewal Law, which was promulgated at the beginning of April 2017, is attempting to regulate the phenomenon of obtaining apartment-owners' signatures on undertakings towards developers and/or various entities (organizers) that are supposedly promoting urban renewal projects.
March 3, 2017
The High Court of Justice - the Gatekeeper of the New Multi-Apartment Act
Adv. Maya Zisser, Partner in the Real Estate Department ate Barnea & Co. in an article in The Marker, following a temporary injunction issued by the High Court ordering the State to explain why the New Multi-Apartment Act should not be canceled. Maya commented that those people to whom the new Law applies should hold back on any actions designed to counter the application of the law, as such actions may be irreversible.
January 25, 2017
Seminar on the New Multiple Housing Taxation Law
Barnea & Co. is conducting on February 14th a morning seminar on the new Multiple Housing Taxation Law. Adv. Maya Zisser, Partner at the Real-Estate Department will lecture on the new tax - to whom does it apply, the tax rate, payment methods, exemptions and credits. Adv. Harel Perlmutter from the Tax Department will lecture on tax saving opportunities in respect of rental income.