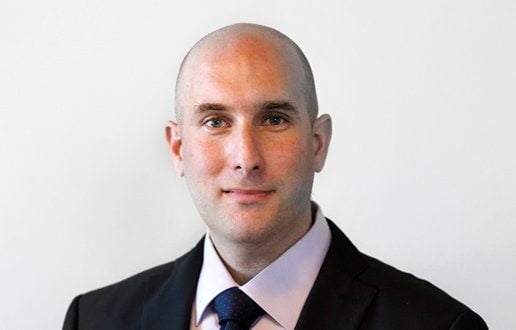 Electra City Tower
58 Harakevet St.
Tel Aviv
6777016
Daniel Lorber
Daniel's practice focuses on representing publicly traded companies in Israel and abroad, as well as emerging and established companies across a broad spectrum of industries, with an emphasis on private finance, mergers and acquisitions, corporate partnerships, strategic investors and joint ventures from first seed financing through acquisition.
Daniel's practice focuses on representing local and foreign companies active in Israel, with an emphasis on corporate finance, mergers and acquisitions, corporate partnerships, strategic investors and joint ventures from initial seed financing through to exit.
Daniel's experience includes advising high-tech and start-up companies in various fields, including intellectual property, commercial law, corporate law and privacy law.
Daniel also practises in the field of Options and Employee Equity Incentives. Daniel advises the firm's clients, including foreign and Israeli and multinational companies and technology companies, as well as executives and senior management regarding all aspects of designing, implementing and managing equity based compensation plans and benefits.
In addition, Daniel advises Israeli and foreign companies in relation to various regulatory issues, including antitrust, R&D and innovation funding from the Office of the Chief Scientist and defense export control.
Prior to joining Barnea & Co., Daniel practiced law for several years in the international department of a leading Israeli firm.
Education:
The Interdisciplinary Center Herzliya (LL.B, B.A Business Administration), 2009

Admission:
Member of Israel Bar Association since 2010

News and updates - Daniel Lorber:
July 25, 2017
Barnea & Co. represented Industries Centers EOD in the acquisition of control by US company ADM
The acquisition of control by US company ADM of Israeli company Industries Centers EOD—which imports and markets animal feed, processes seeds, and stores emergency inventory for the state—has been completed. The company was represented by Advs. Micky Barnea, Yuval Lazi, Ilan Blumenfeld, Daniel Lorber, Sagi Gross, and Daniel Kleinman.
July 2, 2017
Barnea & Co. represented Johnson & Johnson regarding its investment in the startup, DayTwo
Barnea & Co. represented Johnson & Johnson in respect of its investment of USD 12 million in the startup, DayTwo, which provides personalized nutrition recommendations based on mapping and analyzing the composition of intestinal bacteria.
June 25, 2017
China Increased Tech Investments in Israel
Within a nation exceeding 8.5 million people, Israel is a world leader in technology and innovation, consistently producing an impressive number of tech startups. From drone technology and ride sharing applications, to unique online shopping platforms and breakthrough technologies in the field of life science, Israel's tech companies cover a myriad of fields. It therefore comes as no surprise that Chinese investors are eager to delve into the countless possibilities, which stem from the advancement of Israeli tech companies.
In 2015, Chinese investments in Israeli startups exceeded $500 million, unveiling a growth of more than 300 percent from 2012. Throughout 2016, significant conferences were held in order to introduce prospective Chinese investors to Israeli tech companies. In January 2016, a China-Israel Innovation Summit was held in Beijing, where hundreds of Chinese Investors attended, in order to meet various Israeli tech companies, with the potential for large investments. The Summit acts as a mediator between Chinese investors and Israeli tech companies.
In light of the success of the January conference, a subsequent conference was held in September 2016 in Tel Aviv, where over 300 Israeli high-tech companies presented their ideas to 2,300 Chinese investors. In addition, in September 2016, a conference was held in Shanghai, where 100 Israeli high-tech and startup companies participated, joined by 1000 Chinese investors. Among the various investor companies, Alibaba, Baidu, Lenovo, SAIF Partners, GF Xinde and many more, joined the event. One of the conference's partners was the 'China-Israel Changzhou Innovation Park', a bi-national government initiative, which has become a tech-hub for large Israeli tech companies to use as a means for penetrating the Chinese market.
In recent years, Chinese investors have shown specific interest in the fields of life science, pharma, medical devices, agrotech, Fintech and e-commerce.
Prominent examples of Chinese investments in these fields include, inter alia, the sale of cCam Biotherapeutics for approx. USD605 million and the acquisition by ChemChina of Adama Agriculture Solutions (and its subsequent sale to a fully owned subsidiary, Hubei Sanonda Co. Ltd.).
In addition to the various Chinese investments in Israeli companies, China has reaped the benefits of Israeli companies operating in China. For example, Israeli-Chinese private equity firm Infinity Group and Neusoft Corporation have approved the establishment of a $250 million investment to back Israeli life science companies operating in China. Neusoft Corporation is China's largest IT Corporation, holding a 50% share of the medical market in China. This fund will assist Israeli medical companies to connect with the Chinese market through the integration of cloud-based platforms, which assists Israeli life science companies with regulatory approvals and product promotion in China.
Furthermore, Israeli entrepreneurs are highly sought after in China, predominantly in the fields of mobile and web technologies, gaming, cleantech, agrotech and digital health, which all go hand in hand with Israeli high-tech expertise.
As with any investment in a different country, Chinese investors have had to deal with the prevalent challenges of investing in Israel's tech companies. Aside from the language barrier, the differences between the Israeli and Chinese cultures have been a challenging stepping stone for Chinese Investors. For example, within Israeli culture, companies prefer transactions to be quick and efficient, while Chinese companies are patient with a more tolerant approach. In addition, there are numerous rules and regulations to be followed in China, while Israeli companies strive for instantaneous completion of contracts and agreements. This bridge is a test to the relationship between Chinese investors and Israeli tech companies.
Regardless of the challenges facing Chinese investors in Israeli tech companies, these increasing investments and acquisitions allow for limitless possibilities in relation to research, development, marketing and expansion of the Israeli tech world. The evolving relationship between China and Israel demonstrates a promising future for Israeli companies and startups.
Source: barlaw.co.il