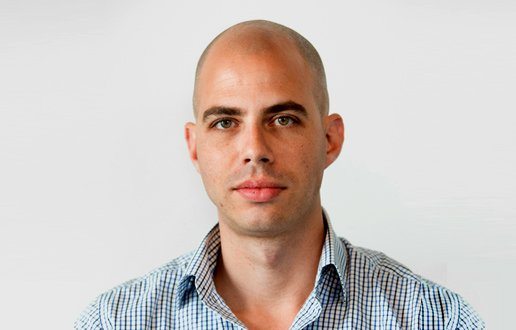 Electra City Tower
58 Harakevet St.
Tel Aviv
6777016
Asaf Shalev
Asaf provides legal counsel to various corporations, private investors and entrepreneurs with respect to corporate and commercial law, including finance transactions, capital raising, investments, mergers and acquisitions, incorporation and a wide variety of commercial transactions, as well as day-to-day corporate matters. 
Asaf's extensive experience and knowledge allow him to provide legal opinions and to formulate commercial agreements in various fields such as founders agreements, cooperative agreements, service agreements, distribution agreements, franchise agreements, sales, manufacturing and supply agreements, loan and securities agreements, R&D agreements, and more.
Asaf has considerable experience in the field of non-profit organizations (associations, public benefit companies), and provides counseling for especially large non-profit organizations with substantial financial budgets, as well as smaller non-profit organizations traditionally belonging to the third sector in the field of education, community, welfare, culture and more, including counseling of the management of such organizations in their day-to day actions and activities in the specific framework of which they operate.
Asaf offers counsel prior to the actual establishment stage of such non-profit organizations in order to obtain the desired operation by the client and thereafter draft the specific charter documents required for such entities, including assistance with respect to the procedures that will ensure the granting of certification of proper management and certification of a public institution with regard to contributions according to the tax law.
Asaf advises employers in all matters related to labor law, including employment contracts, employee compensation plans, agreements with subcontractors and confidentiality and non-competition arrangements.
Asaf also has experience in guiding and advising clients from the private sector in the field of environmental law enabling them to deal effectively with compliance, regulatory and liability issues, including preparing legal opinions, handling in matters of water pollution, ground pollution, waste water, waste electrical and electronic equipment, recycling, business licensing, and more.
Education:
University of Haifa - LL.B., BA (Asian Studies); 2007

Admission:
Member of the Israel Bar Association since 2008

News and updates - Asaf Shalev:
June 29, 2017
Adv. Asaf Shalev to lecture at the Startau Entrepreneurship Course
Adv. Asaf Shalev will lecture today on the topics of founders agreements and IP at the Entrepreneurship Course of Startau, Tel Aviv University Entrepreneurship Center.
June 25, 2017
Updates and Reliefs to the Rules about Industrial Wastewater
New rules came into effect recently that constitute an amendment and update of the principal rules addressing industrial wastewater flowing from factories into the sewer system.
March 16, 2017
Israeli Leadership and Growth in Smart Mobility
Technological solutions are developing every day, world-wide. In Israel, the transportation sector provides impressive examples of innovation at work. Urban growth naturally reaches a saturation point, at which people either need to move or commute farther each day, creating higher costs and greater safety concerns. Smart mobility consists of the movement to make transportation easier, safer, more environmentally friendly, and more efficient. And Israel has taken a leadership position in developing companies and technologies that help make it possible.
Autonomous Driving
One key area of innovation in which Israeli companies are developing key technologies is autonomous driving. Human errors account for most auto accidents, driving up insurance rates and creating havoc in highly populated areas. Waze pushed navigation tech to new levels through data sharing. Otonomo is working to connect cars to the Internet of Things by increasing the data that vehicles can share among owners, automakers, and commercial service operators. These technologies represent a key component to helping automate not only drivers' daily commutes, but commercial delivery fleets as well.
Meanwhile, Innoviz Technologies and Mobileye are improving 3D imaging and mapping around vehicles to improve their ability to sense and respond to what is around them. The more sensitive vehicles become to their environments, the greater their capability to advance beyond human perception, making this a critical development area in smart mobility.
Connecting Technologies Together
These technologies serve as part of a broader ecosystem of smart mobility developing in Israel, in what could be a $9 trillion industry by 2030. Companies like Softwheel and Aquarius are working to help cars work better and more efficiently to improve the world around the vehicle in which it drives and to help reduce the number of vehicles. Companies like Moovit connect users to public transportation. Combining these with the data capabilities and the technologies emerging from Israeli companies helps build a thriving system of innovation in the area.
Businesses succeed by developing ideas that build on each other. Smart mobility depends on creating new applications that lift the transportation sector. And Israel's national focus on innovation and startup development serves as an ideal breeding ground for this kind of whole-sector development.
To work through the legal and regulatory structure and help create growth in smart mobility, you need experienced guidance from people who understand how to do business in Israel. Contact Barnea & Co. to take the next step toward a better world.
Source: barlaw.co.il